The garden is finally producing fruits that I am able to use.
The first things to ripen were my Anaheim peppers.
That little thing in the top left is a no heat jalapeno I am growing for my Sister (she thinks regular black pepper is spicy) and this thing is really strange. Smells like a jalapeno, cooks up with that great aroma but flesh, seeds, ribs have absolutely no heat in them at all.
Can't wait to make her some ABTs with them.
So I looked around trying to find some recipes and I came across a few that I decided to modify and turn into something.
Got my veggies ready, Anaheims and green bells are form the garden, onion and orange bell are store bought.
Other ingredients include a bunch of garlic, 8 or so cloves, only had bouillon but 6 cups of chicken stock (I used 8 cups but that was too much), cumin, oregano, worcestershire black pepper, some leftover pulled pork from the freezer (thawed) and some beer. 2 bottles worth, but I just used a 22oz bottle of Yuengling beer.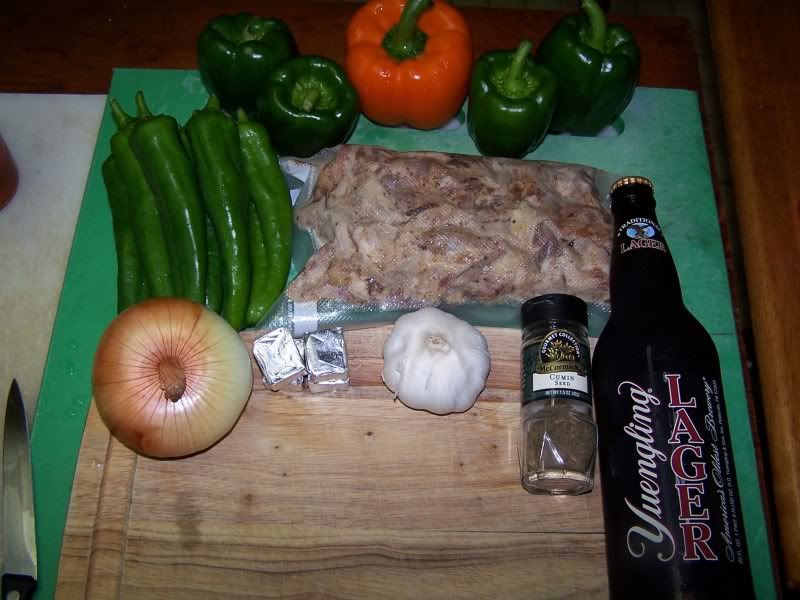 Roasted the pepper (not the jalapeno, that was eaten to taste test its heat, or lack of heat), after roasting I placed them in a gallon freezer bag for about 10 minutes then skinned and removed stems and seeds (should have left the seeds from the Anaheims).
Diced the onion and minced the garlic, sauteed in a large pot with 2T olive oil till tender. Added some chipotle rub to the pork and added that into the pot.
Added half the beer (well almost, I had a few swigs) and pureed the peppers and added them.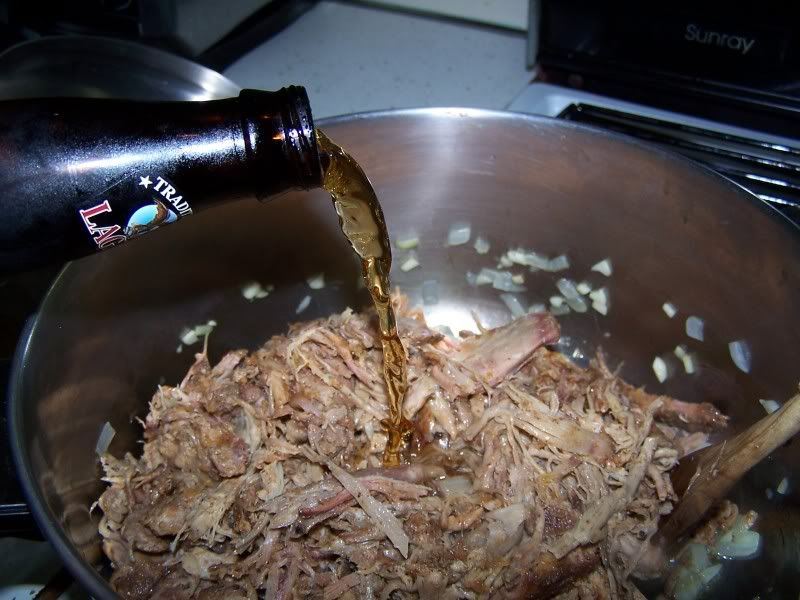 Then added 6C chicken stock, 1t oregano, 1/2t ground cumin, 1t black pepper, 2t onion powder and a few dashes chipotle rub.
Brought to a boil, reduced to a simmer and simmered for 2 hours stirring occasionally.
About 20-30 minutes before it was done I added the rest of the beer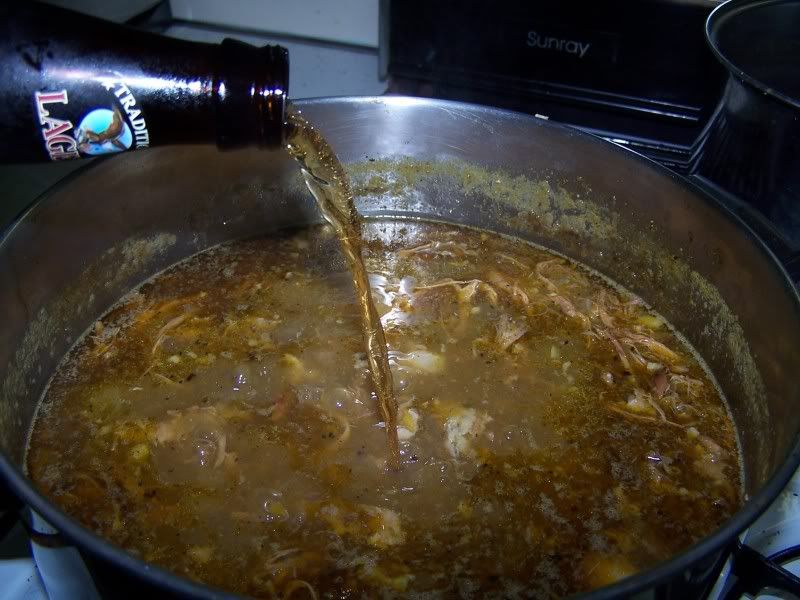 All finished waiting to be plated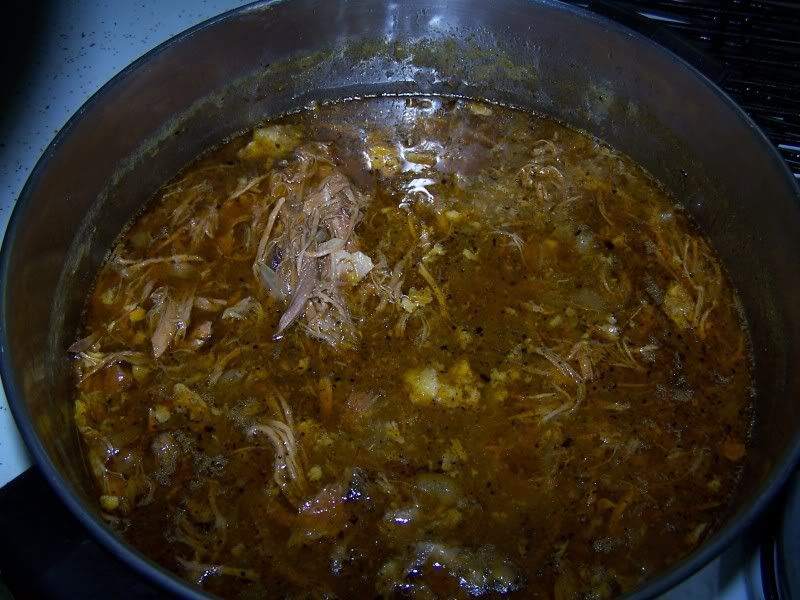 It could be eaten as a soup I suppose but I used a slotted spoon to scopp it onto my plate and had it with a tortilla, some rice and some of the juices for dipping/sipping.
And a piece of key lime from the exchange program (Thanks Meatball)
It was pretty good, my only complaint was that the flavor wasn't nearly as strong as I would have liked.
Smelled great the whole time but was a little light on overall flavor.
Maybe some more heat, little more chipotle or regular jalapenos, just one of those dishes where it was good but it just needed a little extra oomph to put it over the top.
Thanks for checking out my post, if you have extra pulled pork sitting around and not sure what to do with it this is worth a shot, just adjust to your own personal flavor preferences.
Happy smokes to all