I have been dragging my feet for a while on getting a meat grinder. Finally got one this week and tried my hand at sausage. I just made a 5 lb batch of sweet italian sausage. Nothing fancy, just wanted to get aquainted with the process a little.
5 lbs of pork butt cut to about 1-2 inch chunks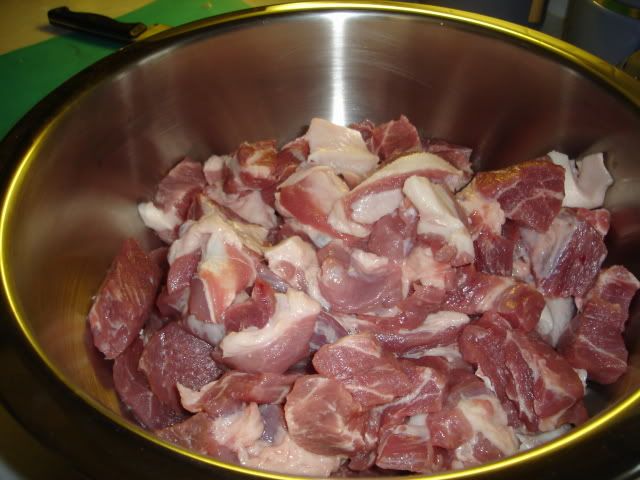 Added the seasoning, sugar, salt, pepper, fennel seed per Rytek Kutas recipe. Then got ready to grind. Here is a pic of the meat and grinder getting to know each other.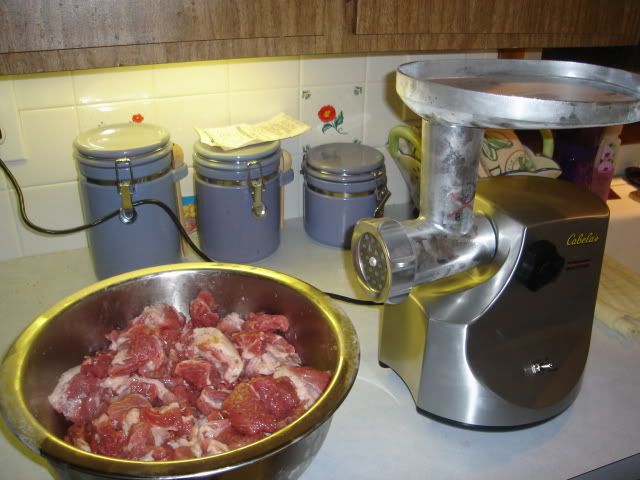 All ground up then added water per the recipe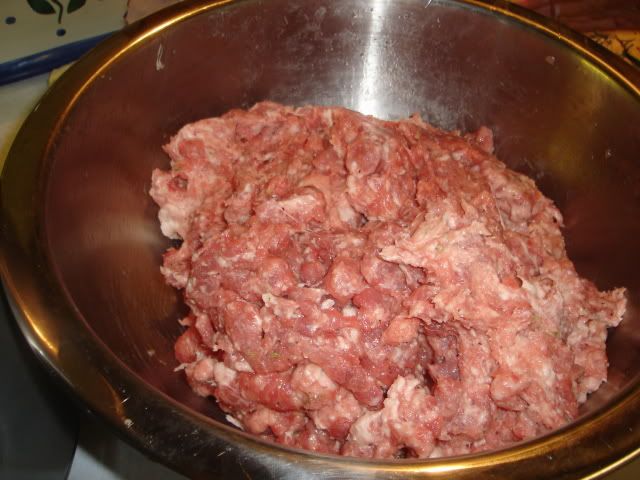 Stuffed into natural casings and then they took a nap in the fridge overnight.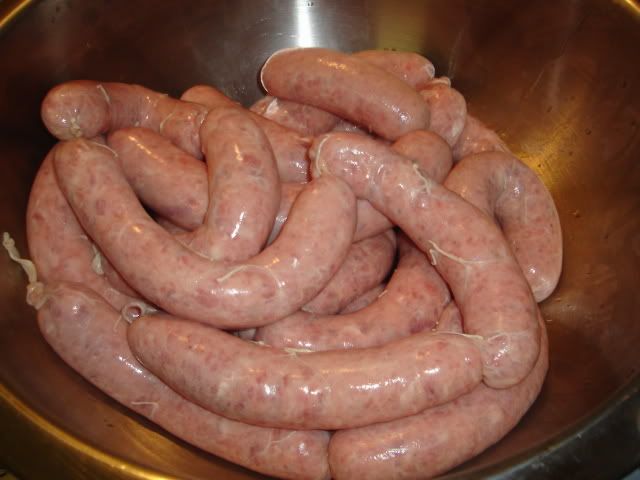 Threw them on a hot grill with a few chunks of apple the next day for dinner.
All done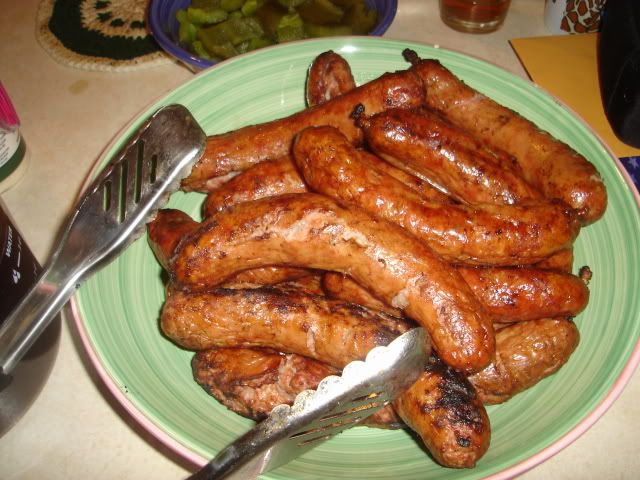 My plate, italian sausage, a stuffed pepper and a little pasta
All in all is was great. Texture, flavor all excellent. I need to work on my link twisting but that will come with a little more practice.