Lazy is me, well not really. I had these in the freezer forever.
They were very small and I was going to take them back. Anyway I thought about them tonight and figured I would get rid of them.
Out of the bag, gone forever, more room for something else.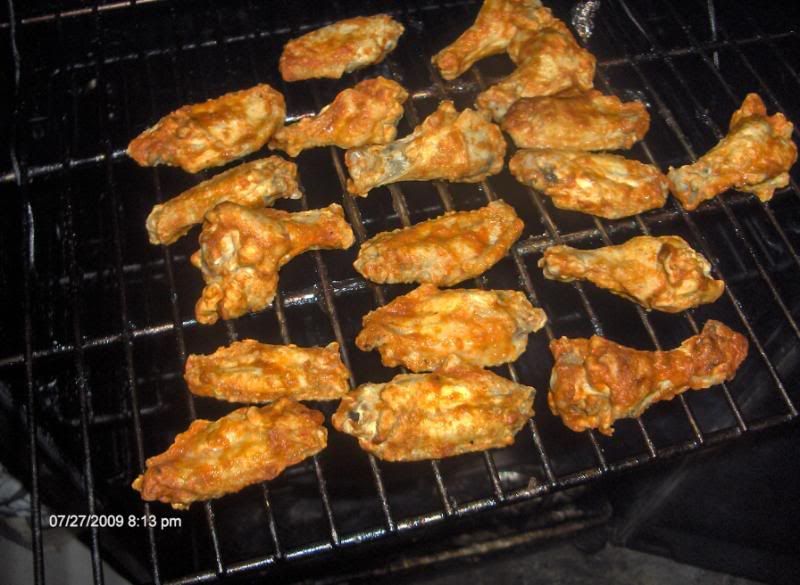 On the smoker with mesquite for a bit. They are fully cooked so I am smoking at 165' and hold there until it's time to chow down. I have some Sweet Baby Ray's, tabasco, and Smart balance for dipping.
Come on guys clean that freezer.