Threw two vidalias in with the wing and egg smoke this weekend. After taking the ends off the onion, I cut them X style so some of the rub and butter would drip into them. Well, as you can see I cut too far into one onion, but didn't really matter...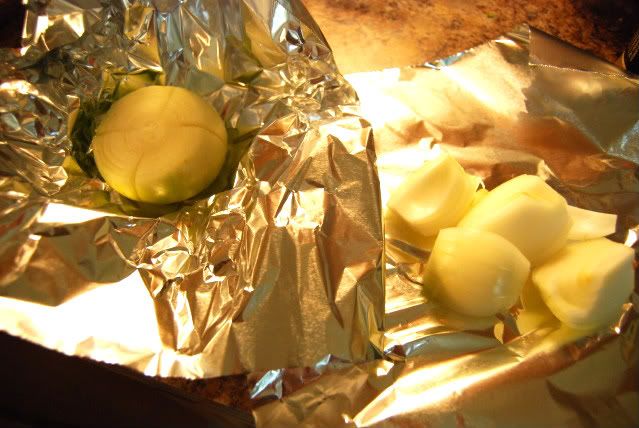 They both got a pad of butter. One of them was covered with Montreal steak seasoning. The other I used the Garlic & Sea Salt grinder from McCormick (if you haven't tried this thing, you need to - it's great!), some white pepper and some Rendezvous rub from the Rendezvous restaurant in Memphis...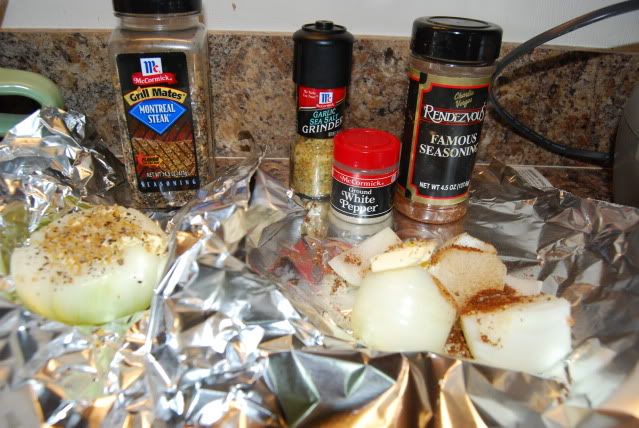 Well, this is the only finished pic I took, but the onion with the Rendezvous, garlic salt and white pepper was the best! They both tasted great though.
Definitely a delicious treat, thanks for looking.