Gonna try my hand at Italian beef.
I was talking to a butcher who has numerous awards and is kind of famous around this area for his smoked meats and sauces. (He sells tons of it at his butcher shop) I love his jalapeno hot dogs!!! Anyway, I told him I wanted to smoke some Italian beef and he offered me what he uses. Nope, he wouldn't tell me what was in it just gave me some. So here we go.
25 pounds of beef.
Wood used will be Pecan.
Coated with EVOO
Rub....Unknown.
All trimmed and as I looked at this thing I couldn't help but to remember the old movie with Steve McQueen. (THE BLOB).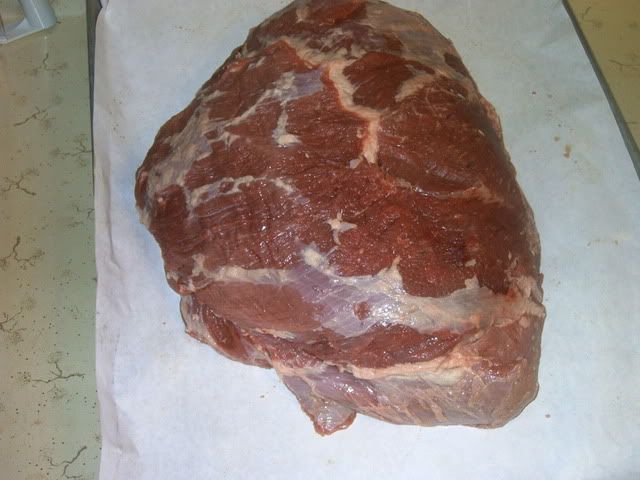 Here it is with Evoo and rub. It looks like some kind of swamp monster now.
Here I had to wrap it in doubled butchers paper and then put it into a plastic garbage bag (clean of course, lol) cause it was so big. And into the fridge it goes till Monday's smoke.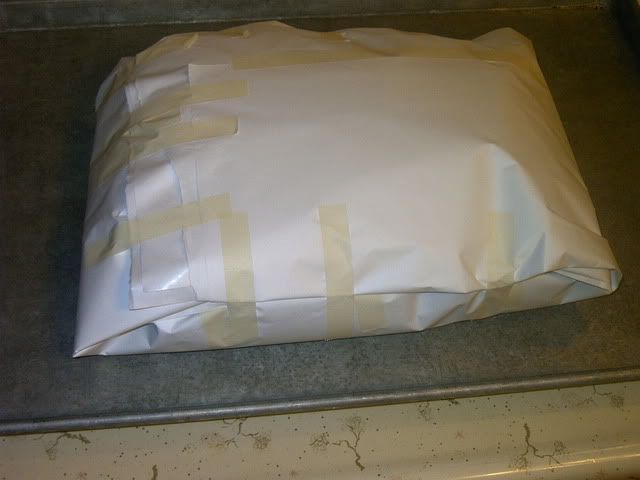 To be continued........