Krogers had whole bone in turkey breasts for .99 a pound. A call to the meat dept and after telling the guy what I wanted it for he offered to bone and stockenette it for me. It wasn't even my friend there, I thought that was good service.
2 days later I picked it up, as they had to defrost it.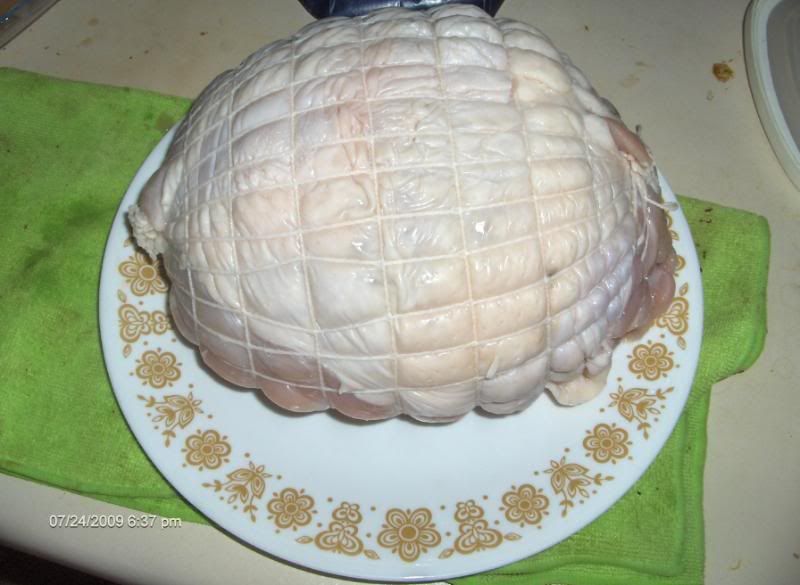 It was 5.5 lbs when done so I brined with 5.5 TBS Tenderquick for 24 hours in a ziploc. I did the fry pan test and it was salty, so I soaked it in ice water and potatoe flakes and it was fine.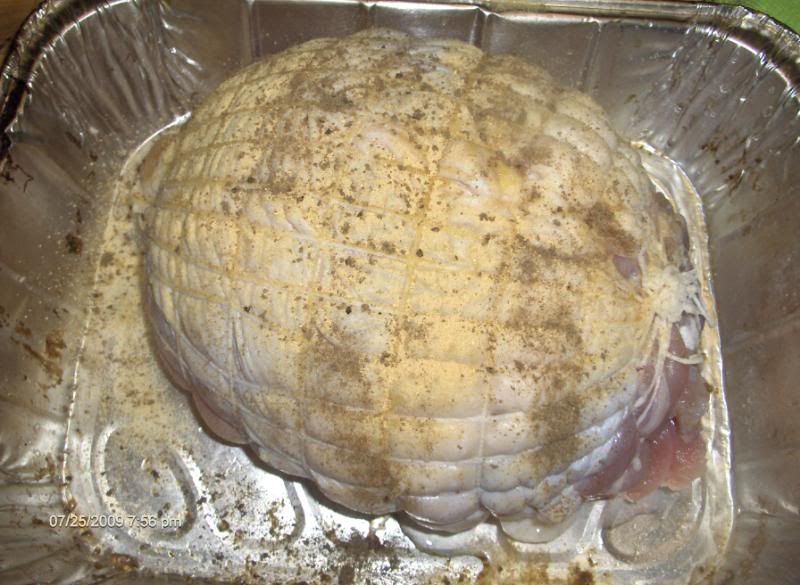 Carol doesn't like all the usual spices for Pastrami so I just rubbed with Webers Black Pepper Marinade.
In the smoker.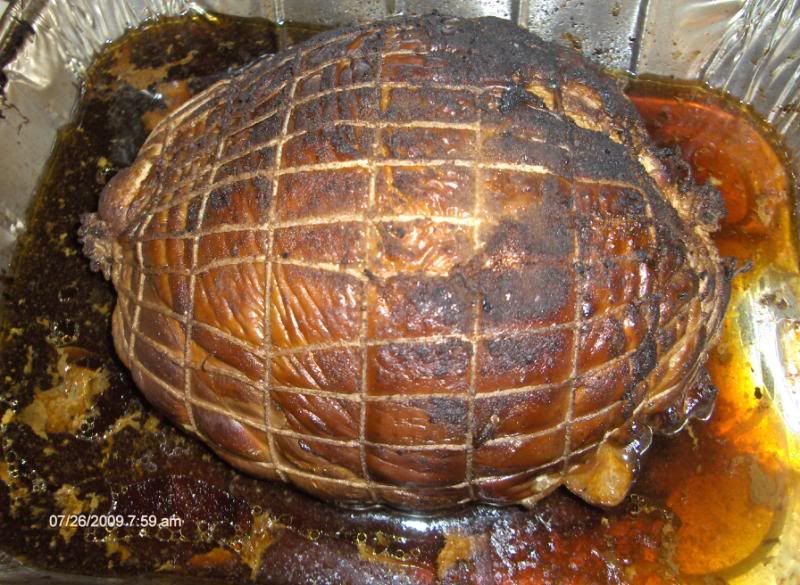 The temps weren't cooperating, was at about 155' here and I put in the pan, foiled it and went to bed and set the MES at 160', but not before taking a slice or two.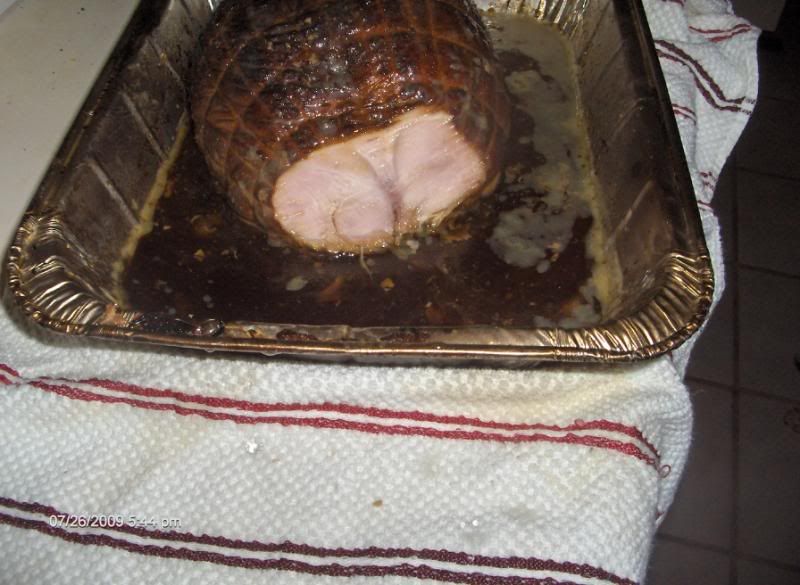 Ready for slicing.
Carol loves it, that's all that matters.