Trying the asian style ribs that FMCowboy posted.
Here we go with the ingrediants I used.
1 Full slab of ribs.
Maple wood.
The Rub. (These amounts will do one full rack of ribs)
6 T Brown sugar
3 t Garlic powder
3 t Onion powder
3/4 t Ceyenne pepper
1 1/2 t Ground Black pepper
3 T Chinese 5 Spice powder
6 t Ginger powder (I didn't use the Ginger cause I don't like the taste)
3 t Kosher salt
I also used EVOO instead of Soy sauce to coat the ribs before applying the rub.
The Asian sauce at these measuremnets covered the full rack with a bit to spare.
1/4 C Honey
3/4 C Hoisin sauce
1 t Sriracha (Asian hot sauce) it was easily found at Jewel food stores.
Ok, the pics.
Rubbed and in the fridge overnight, now ready for the smoker.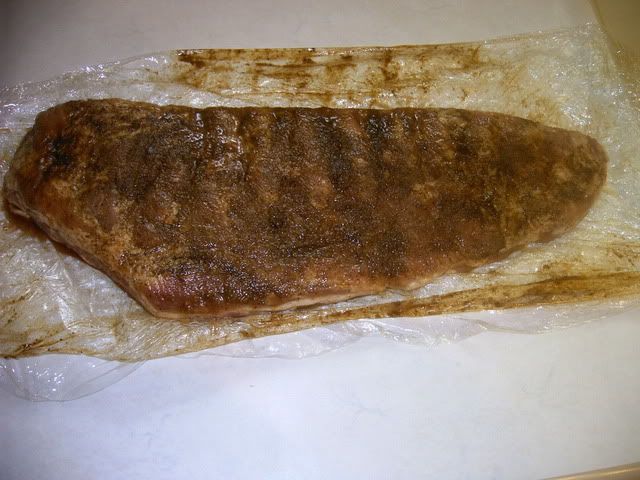 Into the smoker, the Traeger smoker setting for the 1st hour was on smoke.
On the 2nd hour I kicked the temp. up to 225* and spritzed with apple juice.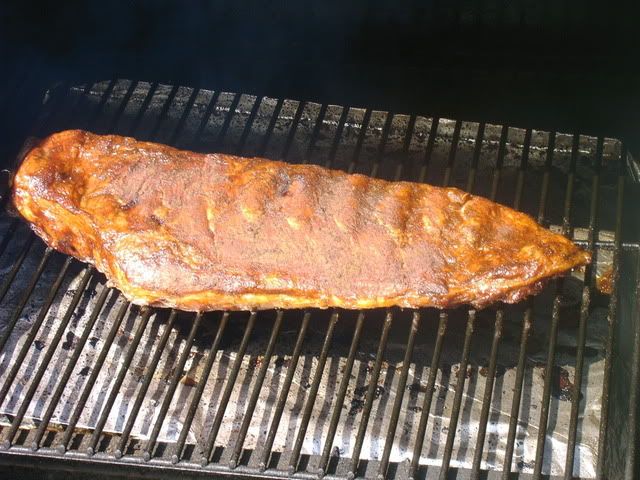 After 3 hours, getting foiled and spritzed with apple juice.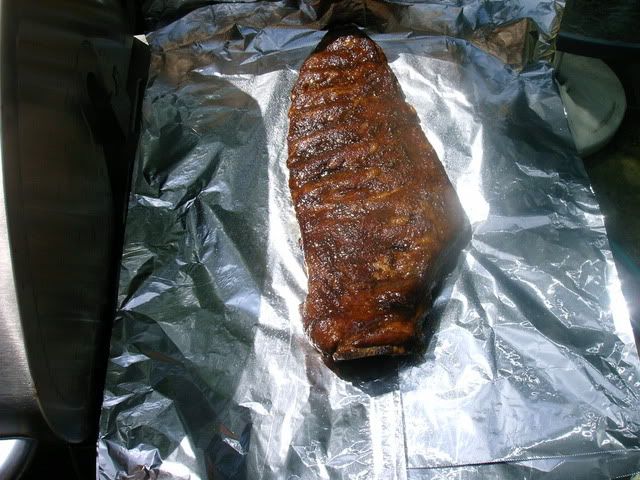 Foiled and back into the smoker.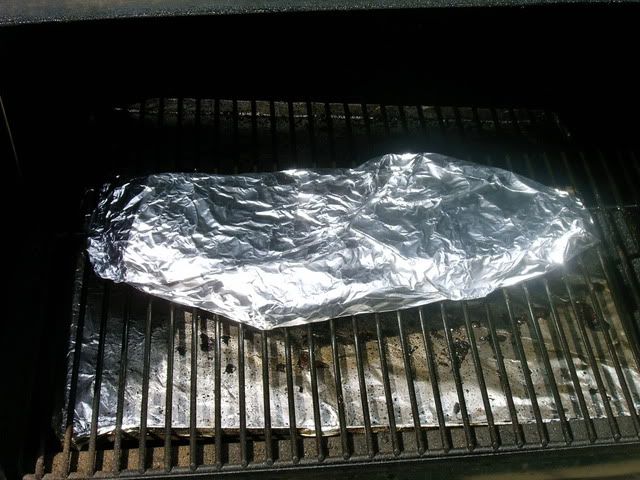 Be back later with the final pics.