After trimmin up some pork ribs I got from Sam's club I thought I'd just do the trimmins for a late dinner last night.
I used Traegers Sweet Rub after a coating of EVOO. Put in the fridge for an hour or so.
I smoked the pieces at 225* for 2 hours, spritzing with apple juice every 30 mins.
Then foiled for 2 hours with a good spritzing of apple juice before putting back in the smoker.
They came out so tender I cut them with a fork.
Evoo and rubbed.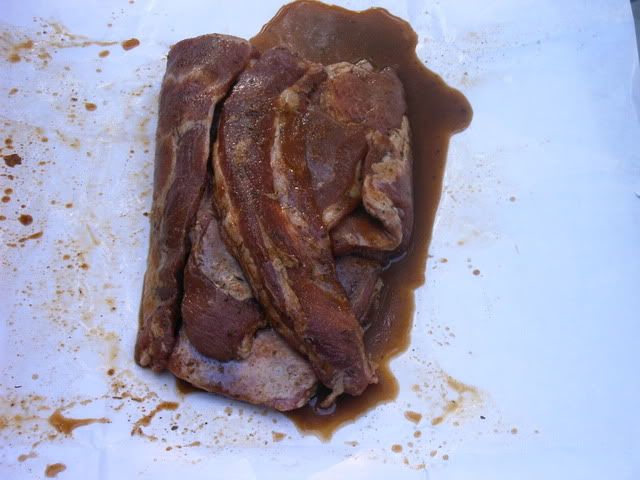 Onto the smoker.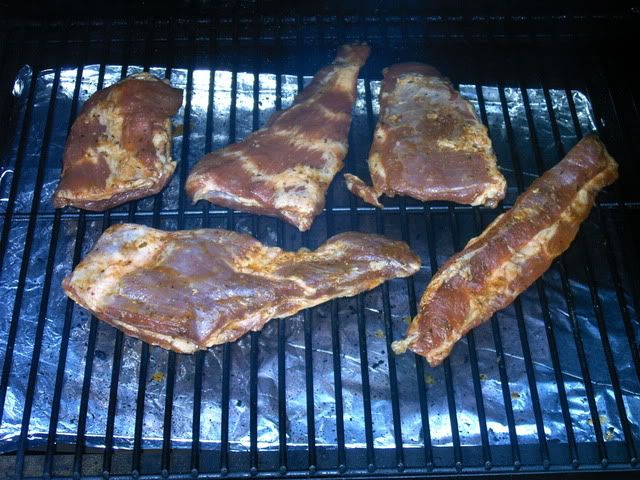 The finshed pieces and shortly devoured.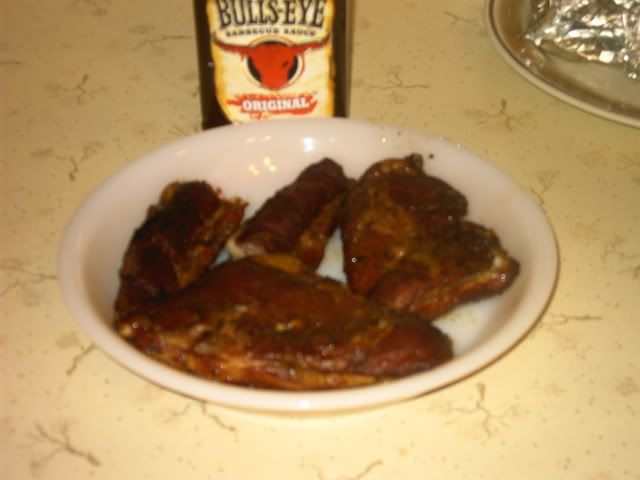 Thanks for looking.....