I got these ribs for $5 which is pretty good here. I rubbed them with Wild Willy's Number One-derful Rub. I got this rub from a cook book the kids got me.
And I would suggest this book to anyone new or experienced.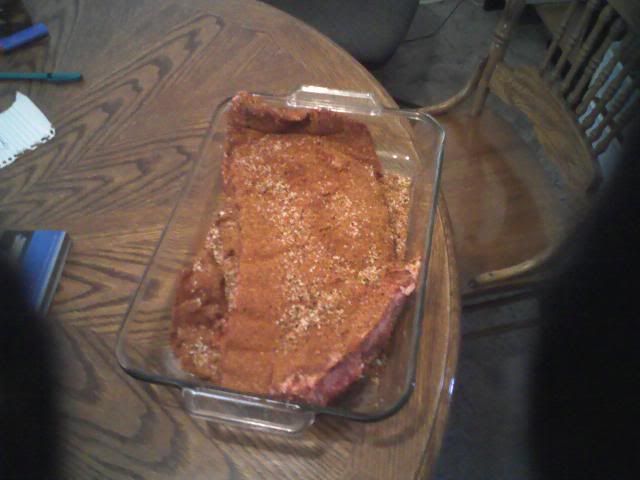 I Juiced about 2 lbs of fresh cherries I was given so I figured that was my moisture for the ribs (pulp and all). I am basting once an hour.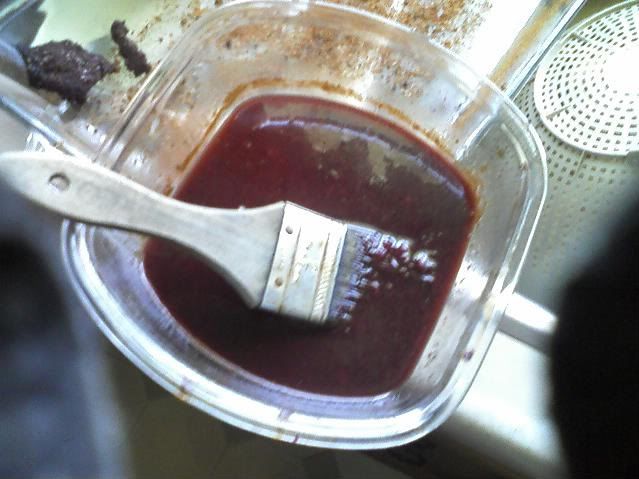 I am still having to use my grill to smoke
but I can get the job done. I am using birch for my smoke and keeping my temp around 250 ( wanted 225 but is dang hot here)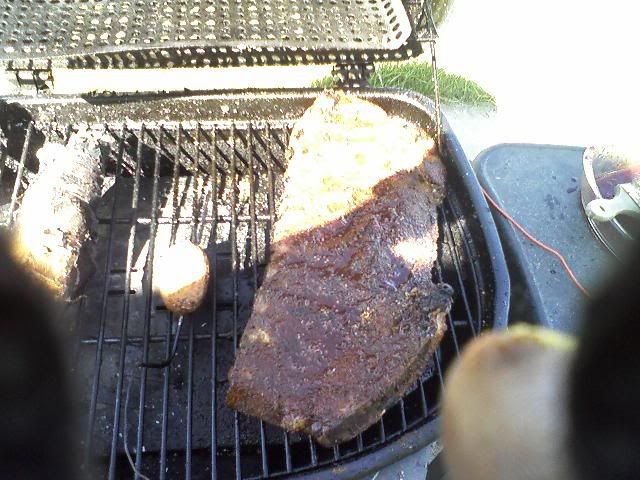 Time for some foil, and cherry juice bath.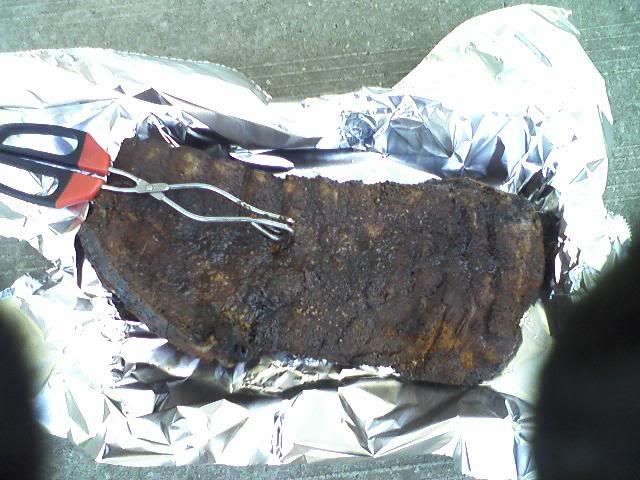 Back on the Q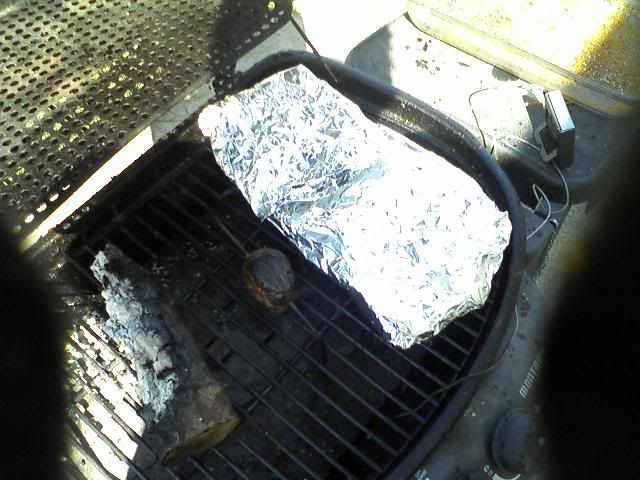 So in an hour or two I will check them wish you could smell this.