A friend of mine from Minnesota stopped by earlier and dropped of a couple of pheasants for me.
Since the smoker was already on for the moose (meat) loaf, I thought...."Why Not?"
So I injected both birds and then brined them for 4 hours in a vacuum sealed container.
Smoked them for 3 hours at 250 until I reached an internal temp of 168 in one bird and 172 in the other (wind was blowing and one side of the smoker seemed to be warmer than the other....go figure)
Here is the qview....
Brined Pheasant Going in...
The Finished Product......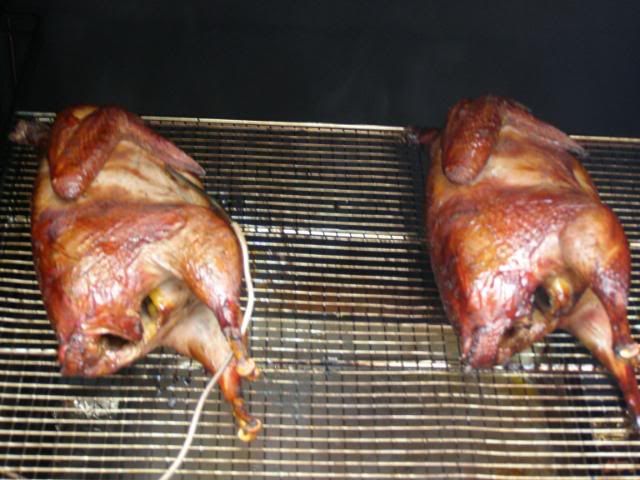 The dark meat came out tougher than I would have liked but the breast were perfect....tender and juicy....