A little while back I tried brining some chicken legs different ways, one of those ways was coconut juice with a little vanilla. They were so good I decided to give it another try with some leg quarters.
This time I went with a can of roasted coconut juice just to give it a try. I wish I had 2 cans because 1 was not enough to cover the chicken so I had to add some water and a little extra sugar to make up the difference.
action shot
Into the juice I dissolved 1/4C kosher salt, 1/3C white sugar and 1/2T vanilla.
And a cup or two of water until there was enough brine to cover the chicken.
Let sit for 24 hours, removed from the brine and stuck some of the diced coconut under the skin.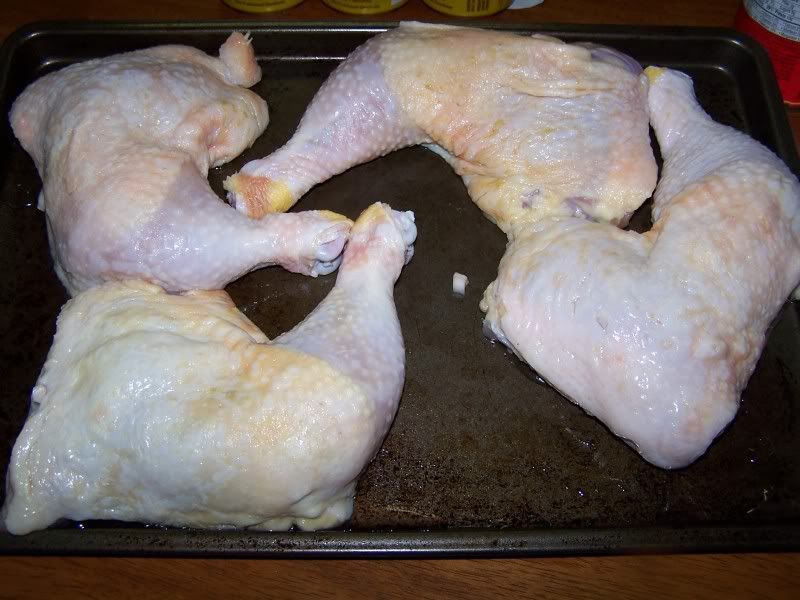 Sorry for the lack of cooking photos, kept forgetting to grab the camera.
Anyway, cooked over apple at 275-300.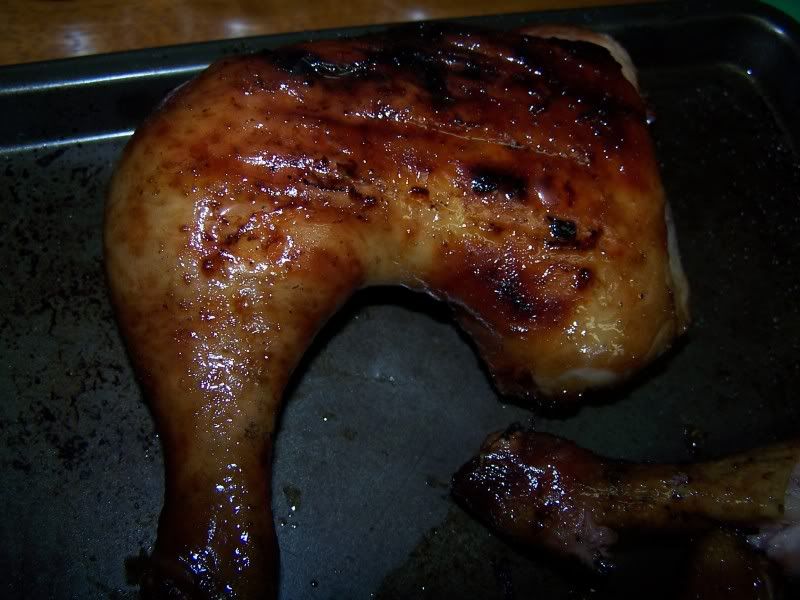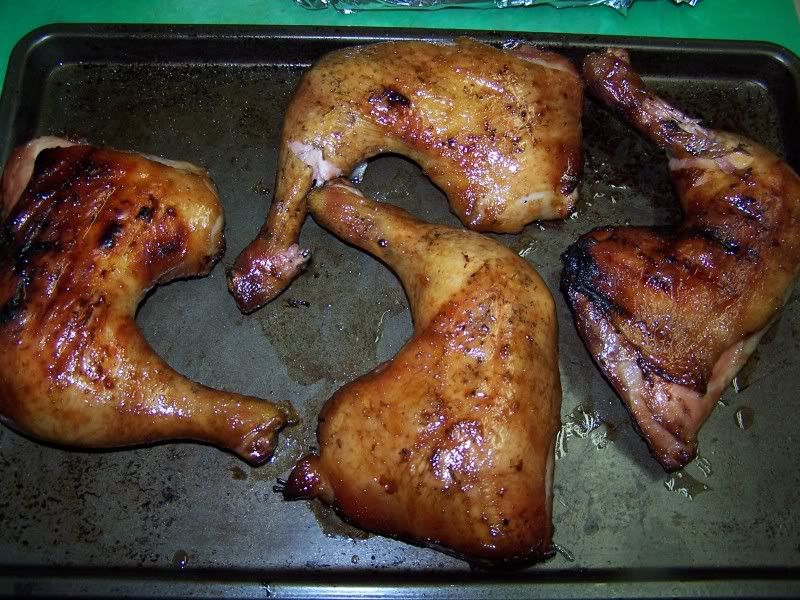 Even with the extra water instead of coconut juice they had a great light coconut flavor, lightly sweet and even the skin was great.
I never eat the skin but gave it a try after hearing how good it was, and it was delicious.
Next time I will make sure to have more coconut juice on hand so I don't have to sub with any water.
Thanks for checking out my post, hope this will inspire some folks to give coconut chicken a try.