First of all thanks to those that helped direct me to Photobucket so I can post some pics of my past couple of Q's.
I have smoked 5 times now in my 40" MES. Each time with great results. The last 2 times with the elusive Electric Smoker Smoke ring. Just 10 days ago, I did not know what ABT's were. Now I am glad I do thanks to you folks. This is a great site with great people. I look forward to participating often and reading others adventures. Ok enough "smoke" blowing, here goes :)
I made a couple of racks 2 weeks ago (2nd time doing ribs). I did one traditional and one in an Asian BBQ style. I rubbed with asian spices and glazed with a mixture of Hoisin & Sriracha. Both came out great. Everyone raved about them. Cooked to perfection.
Nice smoke ring too.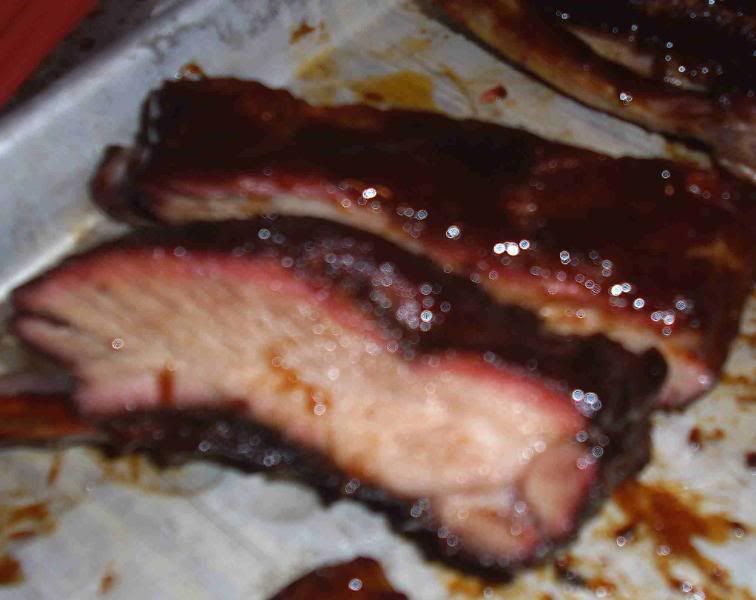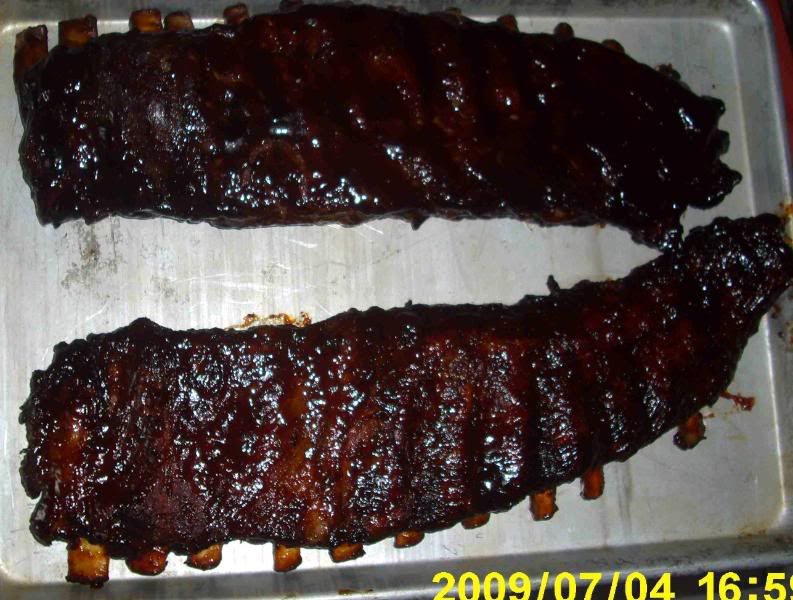 This is from this past weekend. Smoked my 2nd pork rub. Got rave reviews as well. It was real yummy. Can't wait to snack on the leftovers. LOL Amazing bark on this bad boy.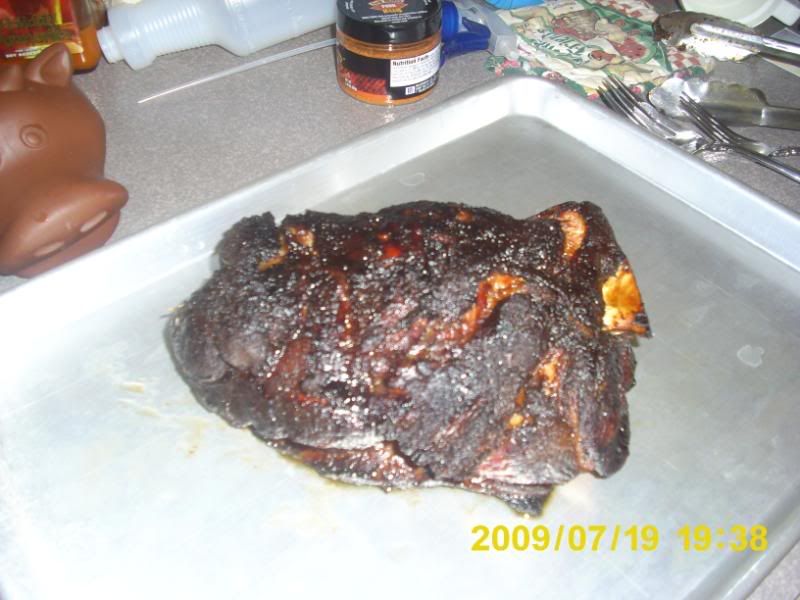 some as it was pulled.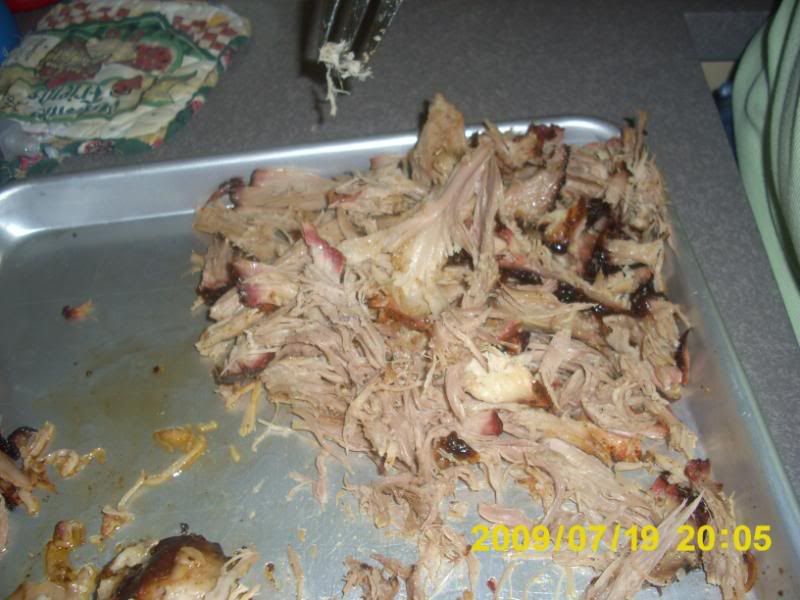 Well hope I didn't screw this up. LOL I'll get better. I want to try brisket for the first time next time and have to get to making a fatty as they look great from what I have seen. Who would have known!!
thanks again!!
FM