I had some family in town for a few days so of course we have to fire up the smokers.
A couple of butts, about 9 lbs each, getting ready for the drum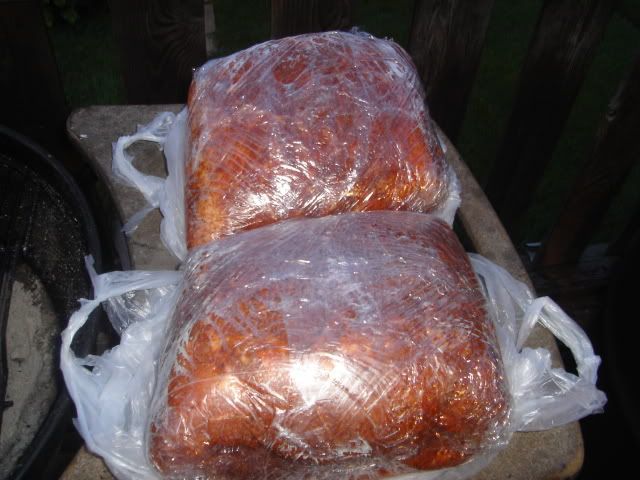 Also rolled a blueberry pancake fattie to be eaten for breakfast the next day
Pancake fattie is on the right. A fattie my brother in law made is on the left. His is bratwurst stuffed with kraut, mustard and cheese
Also made a bunch of abts
Oh yeah and some honey brown sugar almonds to munch on while the butts were cooking
One of the butts after a few hours in the cooler resting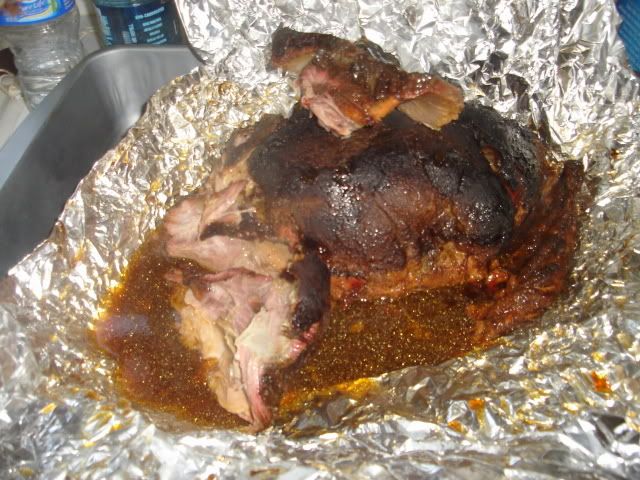 Both butts pulled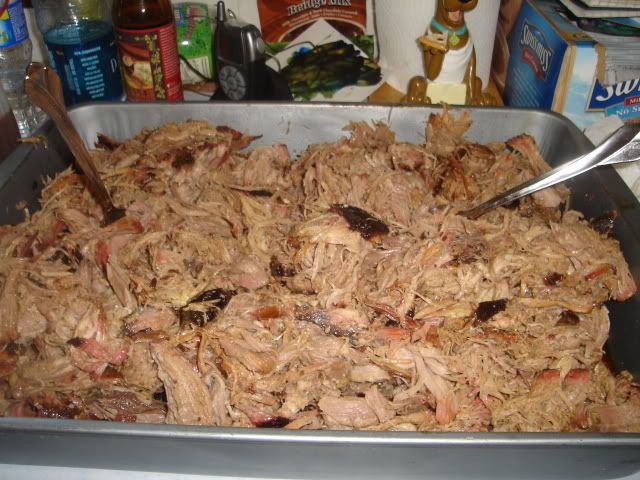 While the butts were in the cooler, I put on 10 lbs of chicken leg quarters
Brined overnight and dusted with rub.
Chicken is done, brushed with store bought bbq sauce at the end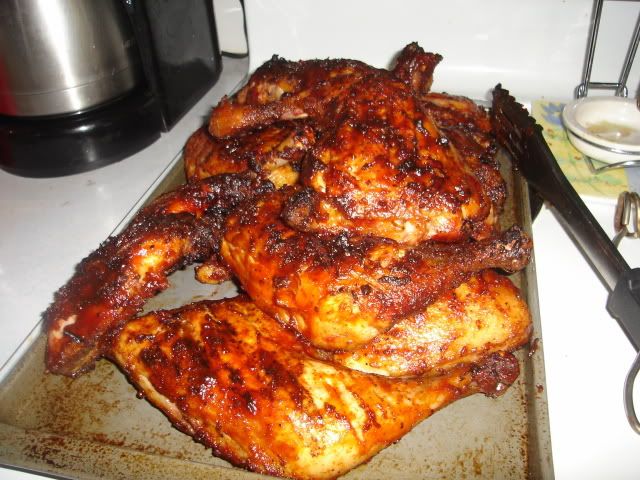 My dinner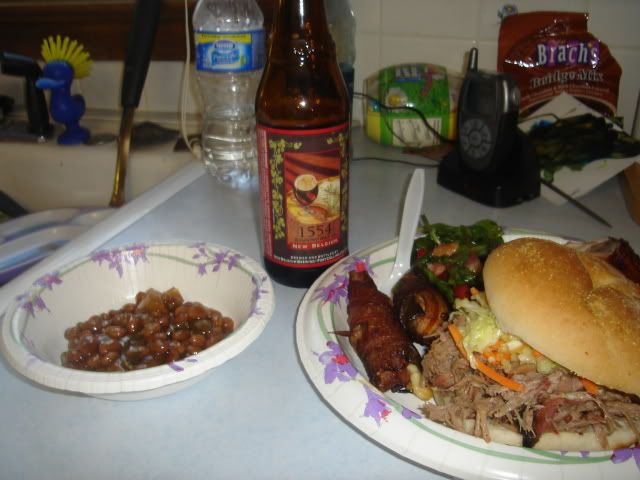 And the blueberry pancake fattie sliced before warming up on a griddle the next morning.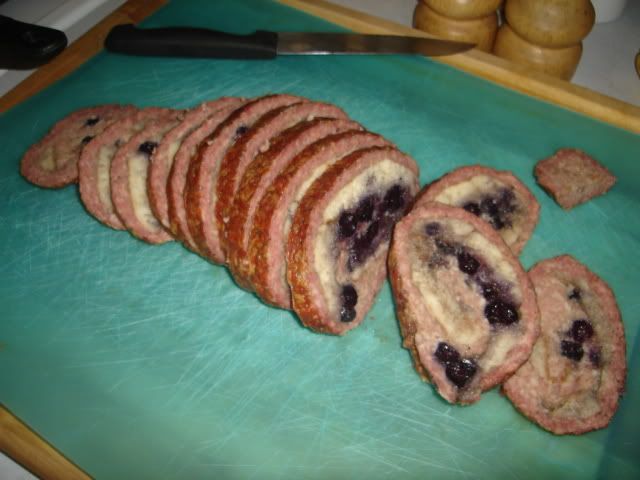 The butts and the chicken were smoked on the drum with Kingsford Competition briquettes and pecan chunks. Everything else was smoked in the offset with RO lump and pecan & cherry chunks.