I just had a nice lengthy post full of q-view and click the wrong button and poof (my fault)
Let's try again.
So I decided to smoke a Boston Butt for some Pulled Pork this weekend. I gave a 9# butt a coat of mustard and then a healthy dose of rub.
I followed the sticky for PPB, and it took about 15hrs to get to ~200°
It pulled beautifully. It all but crumbeled in my hands when I was pulling out the Gunk. I used SoFlaQers finshing sauce and a bbq sauce I'm still tweaking...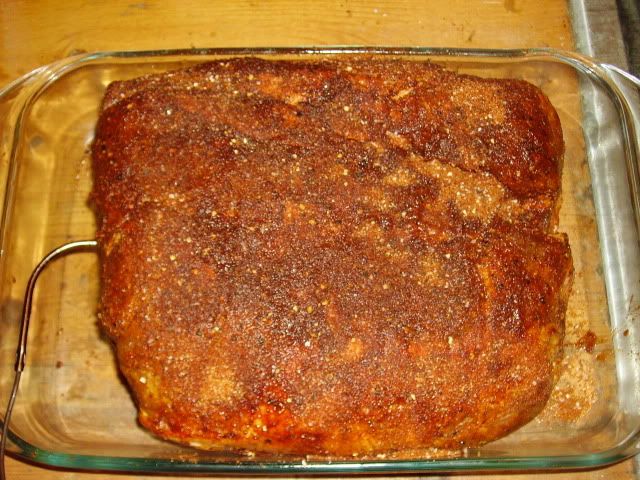 I also threw a head of garlic drizzled in EVOO and CBP for my WIP bbq sauce. I smoked it for ~45min, then wrapped it for ~45min, then smoked for another 30 minutes. I pulled the roasted cloves out, discarded the head, and crushed them into past with the back of a knife: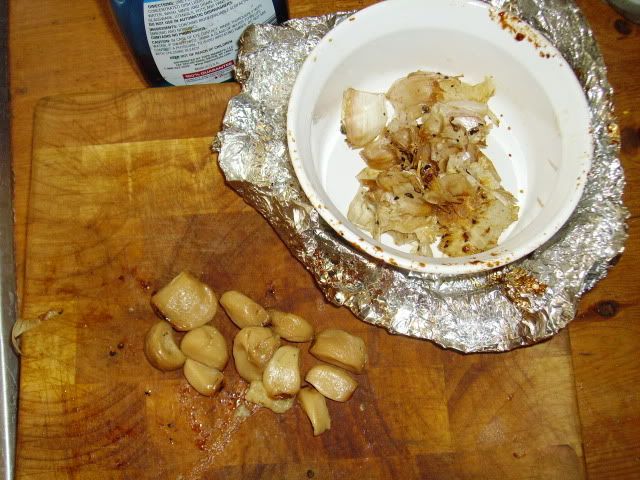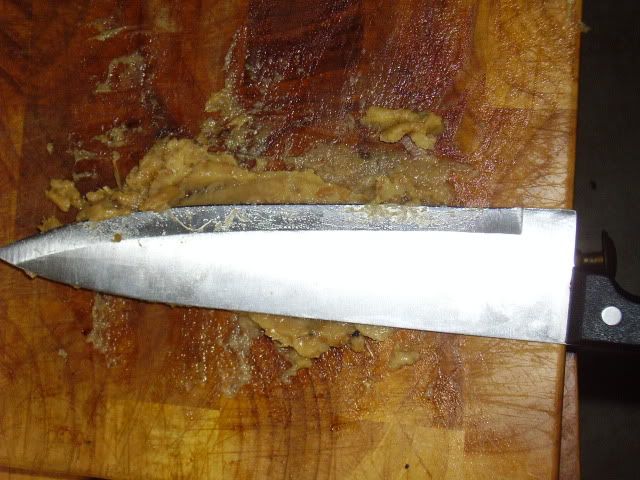 …And of coarse some ABTs. For filling I used a tub of onion & scallion cream cheese, a cup of finely shredded cheese, and four strips of fully cooked bacon, finely chopped.
I don't have a chili grill, so I use the 'canoe' method I read somewhere else in SMF. I lay the pepper down on it most stable side, then cut a small slice off the opposing side, leaving a canoe shaped pepper (i didn't grab a pic sorry). I use a butter knife to remove all the ribs, seeds, and internal parts of the stem. Using a plastic bag with the corner cut off, I fill the tips & ends first, then the rest. I cook the bacon just a tiny bit to render some fat out and so that I tear it when wrapping. I wrap it in a figure eight around the pepper. If I'm good I can use the same tooth pick on both sides (see pic). I put the extra 'filling' on some clubhouse crackers to serve as a cooling bite for those can't hang with the heat.