Well after fussing with the temp fluctuations and wanting the ability to have a more hands off approach, I ordered an Afterburner for my ECB Gourmet smoker.
Here's the unit with a hole added through my base pan for a nice fit.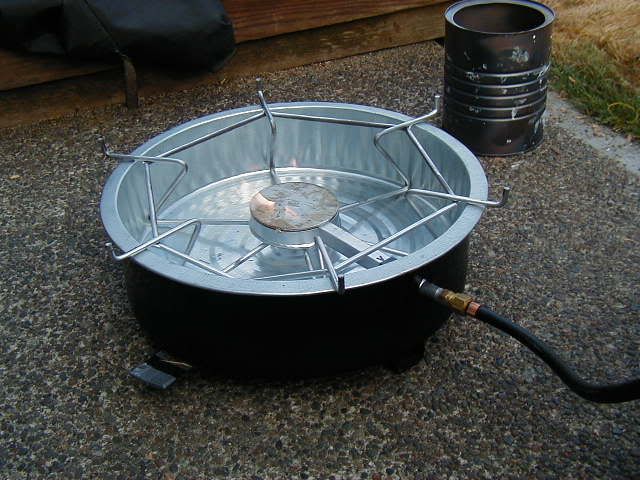 Valve.
The body sits nice on top.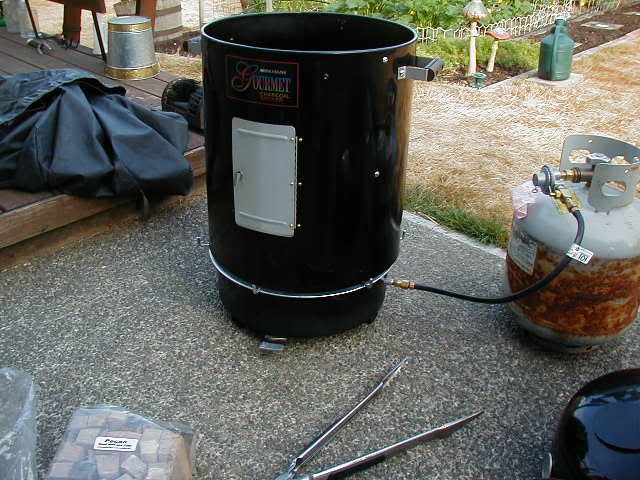 Smoke can and a few woods to try...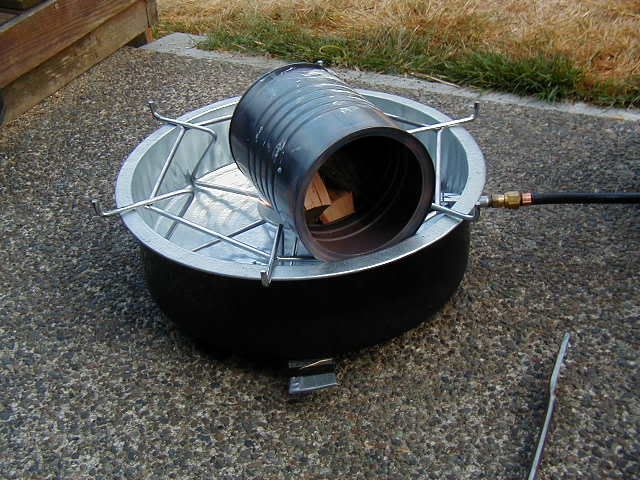 Let the smokin' begin! Just a 5 lb butt for the first run.
Smokin'!
2 hrs. into the smoke and the temp doesn't move from 230.
Works just as I had hoped.
Bone falls out...
It was good!
All in all I like the conversion and I can always use charcoal if I want.