Ok, I have posted these in the past, but for all the newbies here, this is a no brainer. Ask the person at the rotisserie where the have the chickens for a raw one. They are already pumped and rubed. Ask them for a big one also. This one was almost 5 pounds.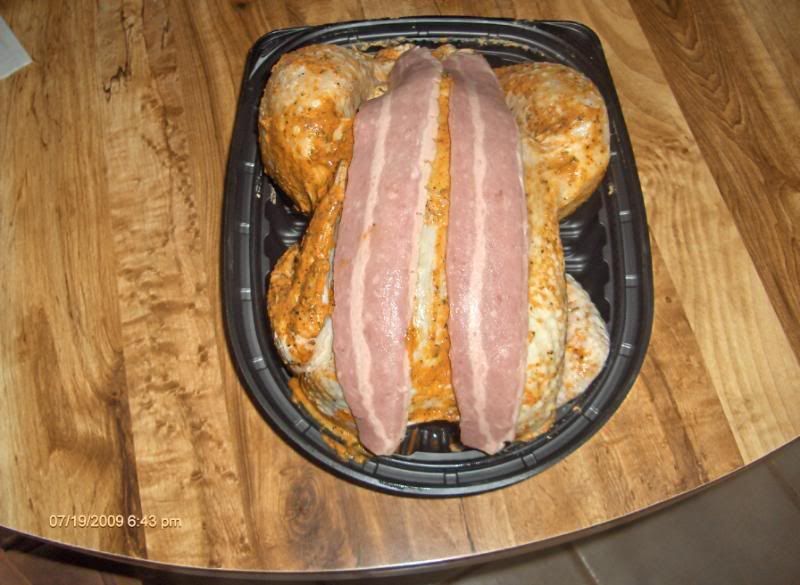 Put in the MES at 235'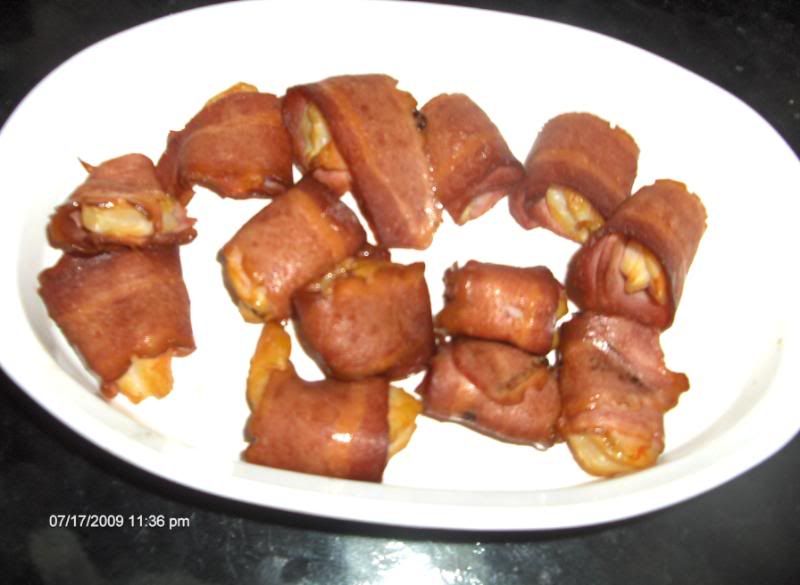 Here are some shrimp candy wraped with turkey bacon done a few days ago. Smoked at 150'.
Here is the chicken at 165'.
Enjoy!