I've wanted to try a pancake fattie for awhile, and I finally tried one this weekend. I used your basic Bisquick pancakes and some Glory brand Fried Apples from a can that we had sitting around. I was a little surprised that the apples were kind of mushy-soft as they came out of the can, but I figured I would use them anyway on my first attempt at this.
I didn't use any syrup inside because I thought the pancakes would just soak it up and would get mushy themselves. The apples had a little sauce associated with them, but not too much.
I wrapped the rolled up fattie in bacon and smoked it for about 2.5 hours at 225-240F over RO lump and apple chips to a final internal temperature of 165F.
It turned out OK. One of my daughters didn't care for the apples, but my other two kids liked them.
Next time, I'll probably try a canned apple pie filling (or another fruit filling like blueberry or cherry), or maybe something like strawberry preserves. Of course, I also could go the fresh fruit route and use chopped apples with cinnamon sugar or syrup. That's the beauty of the fattie - the sky's the limit!!!
Now for the Q-view:
Ingredients at the ready: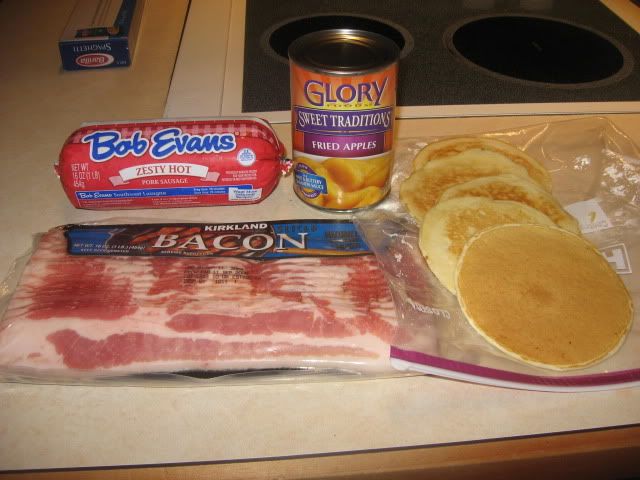 Pancakes layered:
Apples on top of the pancakes: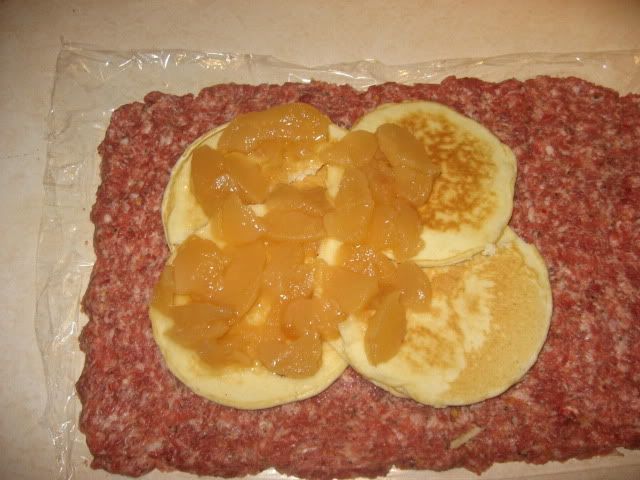 Rolled up with a bacon weave wrap: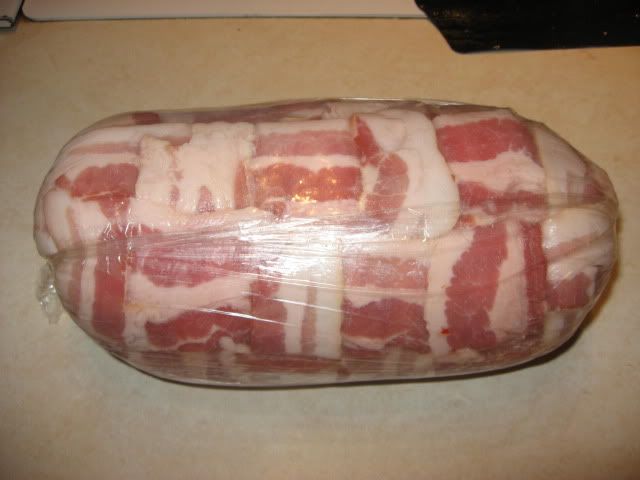 After the smoke:
Sliced open and ready to eat:
I thought this one was OK for a first attempt, but the consistency of the apples might be better with one of the options listed above. I'm sure I'll try this again.