ran across some of these much talked about riblets... they were pretty cheap so decided to give them a try along with a few pork steaks as well.
i used some szeged rib rub i found along with some six pepper blend. the pork steaks...
and the riblets...
steaks from the smoker.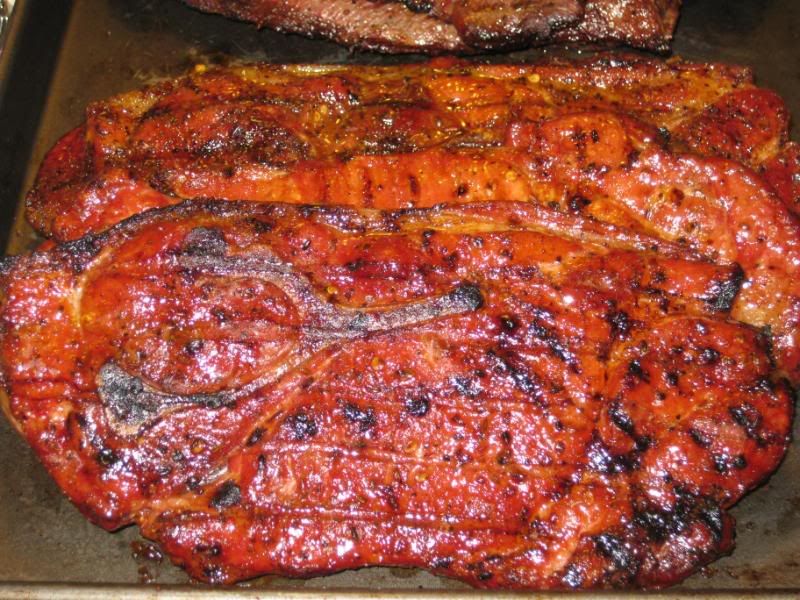 and the riblets with a little cherry chipolte glaze.
for a buck 19 a lb, i do believe them riblets be on the menu as a snack item again. thks for cking my pics.