Well Got temps under control at around 1:15 so I'm probably not doing much else for the rest of the night... but I got my first two chickens on the CGSP. And first two Chuckies. And a pork butt (hopefully I don't screw this one up). And ribtips. And I'm about to make some (first) ABT's to replace the riblettes as they come off the smoker.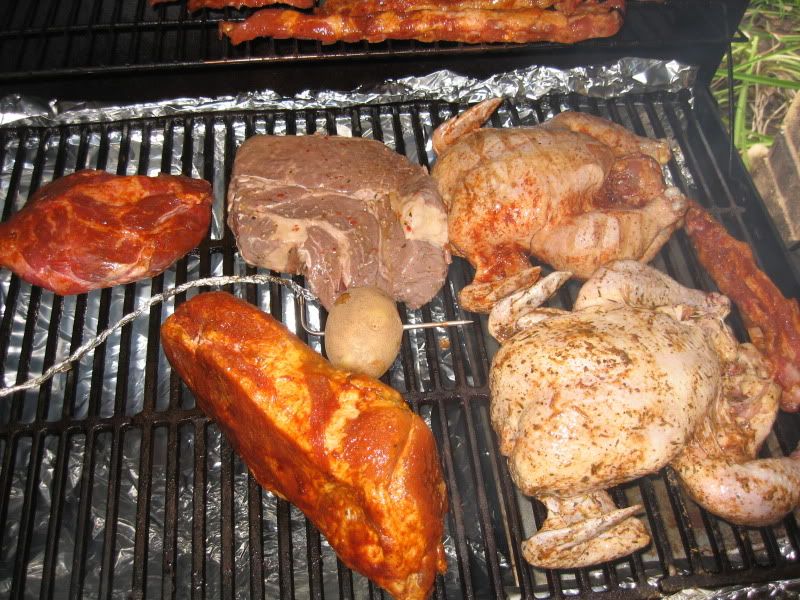 Rubbed the ribbies, the butt (which is cut
weird
) and one chicken with my Chicken/Rib rub. Rubbed the other chicken with louisianna cajun rub. Injected both with a mild chili garlic sauce, and some extra vinegar. The larger, purple chuck was marinaded in italian (maybe a little too long...) and the smaller, brite red chuck was rubbed moderately with ortega taco seasoning.