I found these short ribs at Walmart. Never seen anything like them they where cut a little thicker than thick cut bacon.
I soaked them in a marinade for about 2 hours (because they are so thin no need to soak longer)
1/2 cup soy sauce
1/4 cup dark brown sugar
3 tbsp worcestershire sauce
2 tbsp garlic powder
2 tbsp onion powder
1 tbsp hot sauce (I used a Jamacian one I found)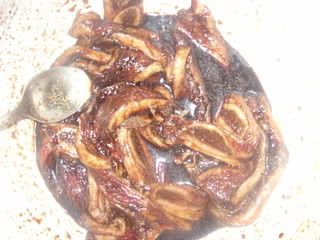 I then fired them on the grill with a mix of mesquite and hickory. I cooked these till they where about medium. The leftover marinade I put in a sauce pan and reduced to a goooy mess and used it to glaze my ribs.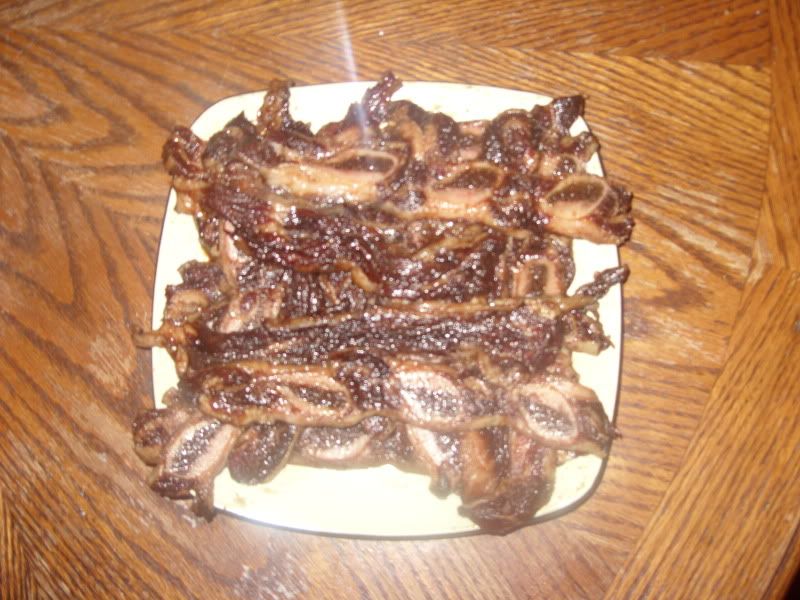 Them was some of the best ribs I have ever tried I am going to have to find some full size and try again
Happy smoking and thanks for checking this out