After having great success with my chipotle rub on a brisket I had to know how well it went on a butt.
Started off with a regular 'ol picnic butt, .79lb, great deal.
Trimmed off all but a little fat for basting and slathered it up with some mustard.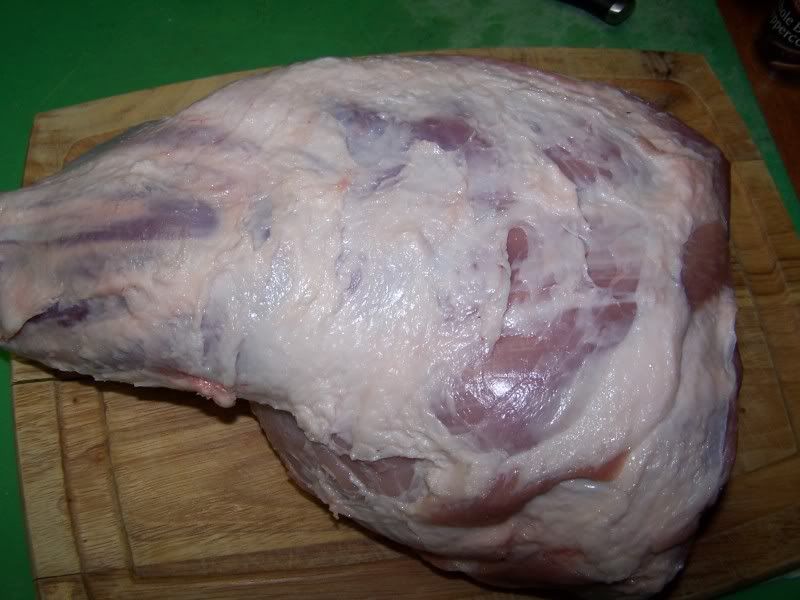 Forgot to get a shot of the rub before applied




Went on the smoker at about 275 to start and once some poultry I had on left the party I let it ride at 225. Apple and cherry wood for smoke and spritzed every hour after the first hour with cranberry/orange juice because that's what was being used on the bird.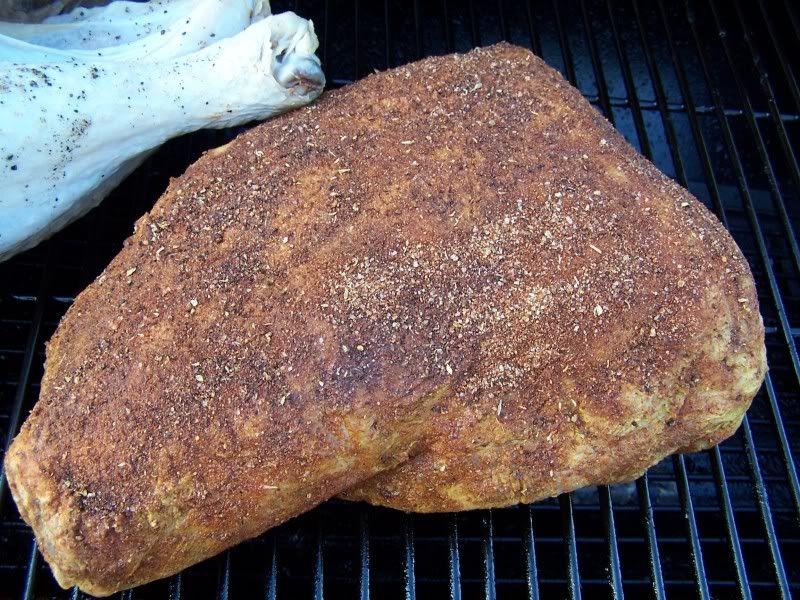 As always took to 160, wrapped in foil and brought up to 205, let rest a few hours and pulled.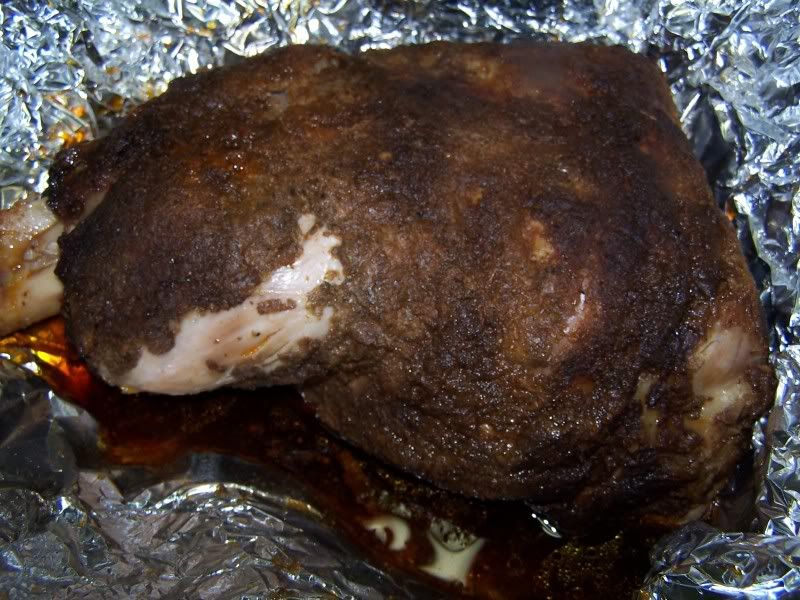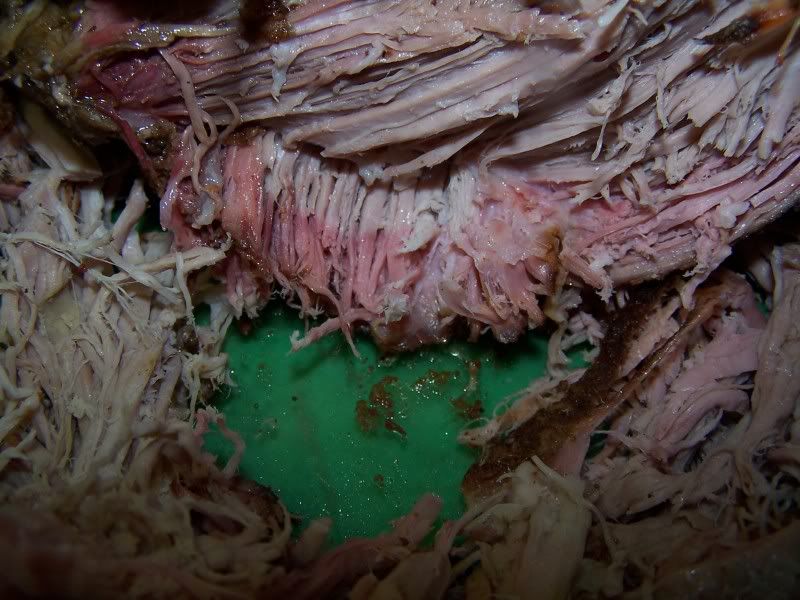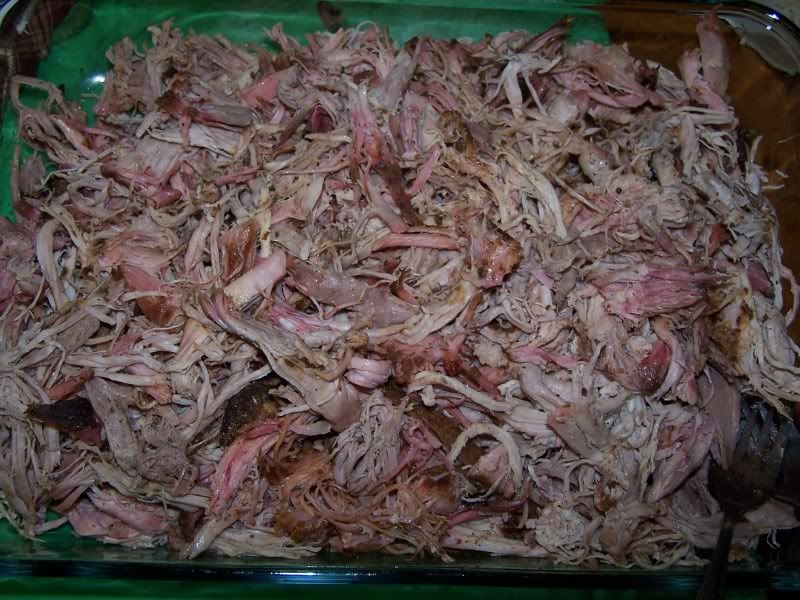 Not a great finished pic, especially since I was using some average whatever coleslaw from the supermarket.



Now, the finishing sauce. I used SoFlaQuers's recipe but halved the Tony Chachere's seasoning and ground up a small chipotle and added that to the sauce.



People told me this was the best pulled pork I have done yet, and I have made quite a few.
The heat wasn't overwhelming but I love spicy.
My brother doused his sammie with lots of finishing sauce and the heat made him cough a few times but he loved it. The only thing I would change would be in the rub, next time I will omit the cayenne and see how well everything plays together. Well that and make my own batch of coleslaw.
Thanks for looking everyone. I know it's just andother pulled pork thread but hopefully this will inspire some to give it a try with a bit of heat. You won't be disappointed.
Happy Smokes.
Edited by Fire it up - 6/16/10 at 10:49pm