This is last weekend's smoke. I cut down some spares and rubbed up some thighs and wings. I am smoking the tips and skirt meat for a batch of Dutch's Wicked Beans to take camping soon. I made the beans last weekend in the crock and it was fantastic! I was then put in charge of a batch for camping so I'm gonna do them the right way.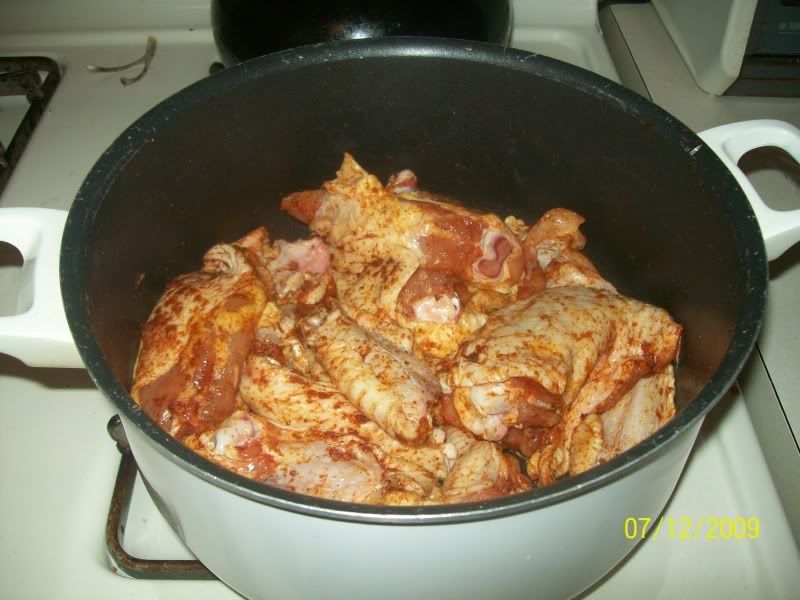 On goes the pork.
Ready for foil and thighs & wings go on. I double foil my ribs, I think they keep together better that way.
Ribs done, fall off the bone!
I threw the thighs and wings on the old Kenmore gasser to carmalize the sauce and crisp up the skin.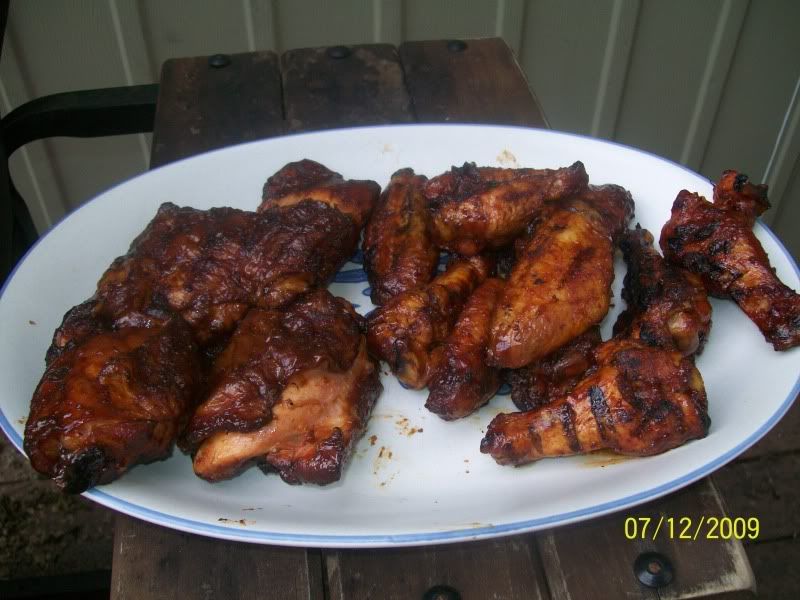 All the goodies plated. I love wings! You can see I dipped into the blue cheese and had one before I even took the pic.
Had plenty of leftovers (no wings of course!) so I sealed em up.
The finished pile of tip & skirt meat. Well, OK a few pieces of skirt went missing.
Hope you enjoyed!