Had my sister in town, who I haven't seen in 6 years... Went up to the cottage for a long weekend and had the smoker busy for most of it...
Did a couple pork butts for sammies, about 40 ABT's, garlic sausage, Dutch's Baked Beans (absolutely amazing!), whole onions, whole garlics, chilli, pizza and mixed veggies. Needless to say, I'm taking it easy this week...
Here's my Q-View from the weekend.
Started by doing a dry rub made up of brown sugar, paprika, garlic powder, CBP, chillie seeds, garlic, chilli powder, and a few other things that aren't coming to mind. Pretty standard rub though.
On Pineywoods advice for another smoke, I decided to try the cherry/rum spritz for this one. Cuban rum, cherry juice and a touch of apple juice.
Wrapped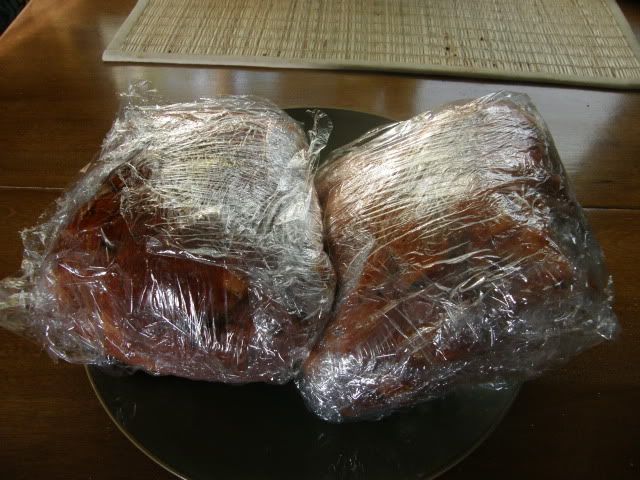 After sitting overnight and ready to put in the smoker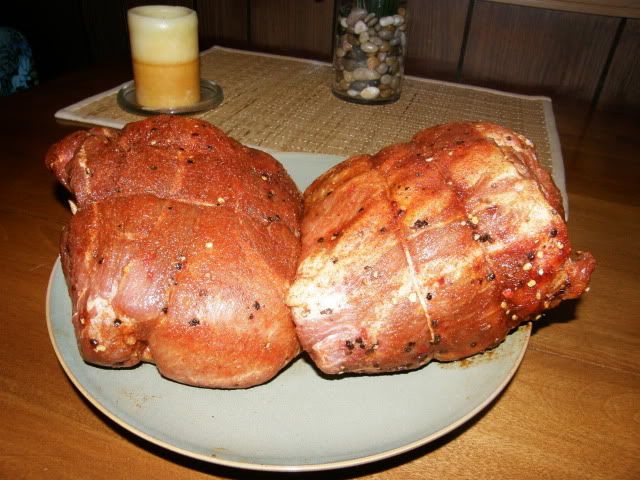 Couple hours in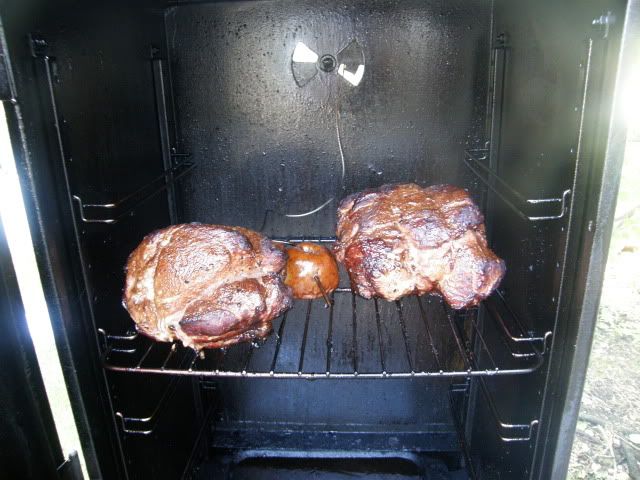 Another hour or so and after putting in some "test" Seafood ABT's with crab and chopped scallop.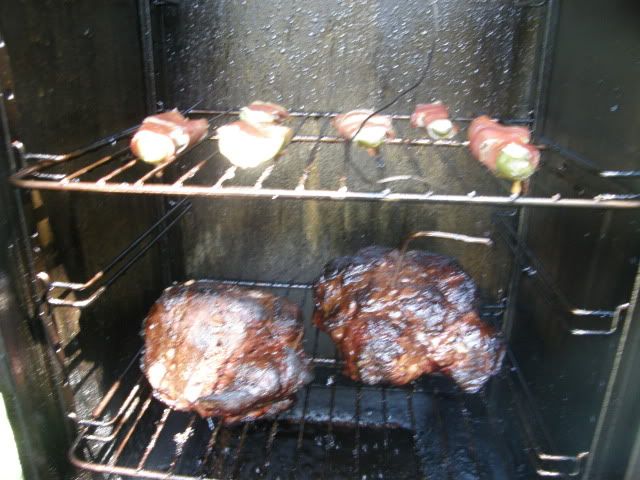 Just before the foil
Things are filling up now!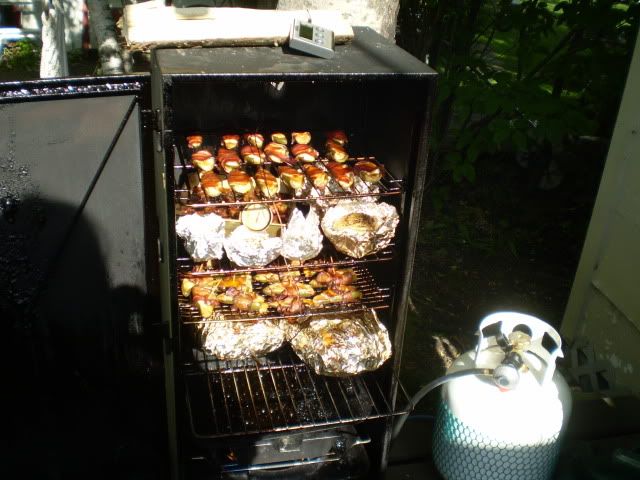 Pulled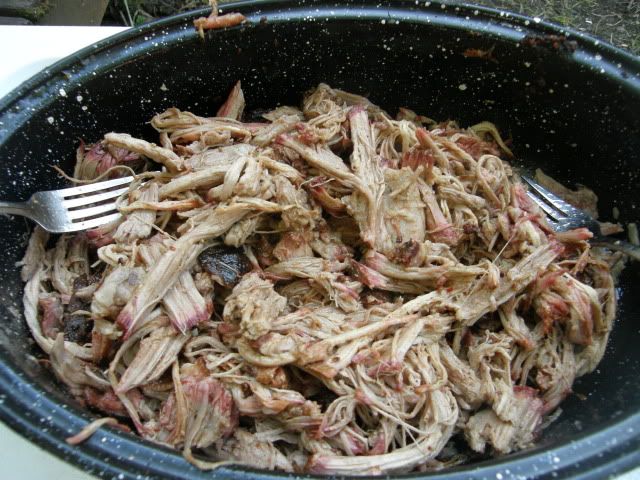 Plated some of it - time to chow!
With leftovers, we made a BBQ Pulled Pork Pizza. Mmm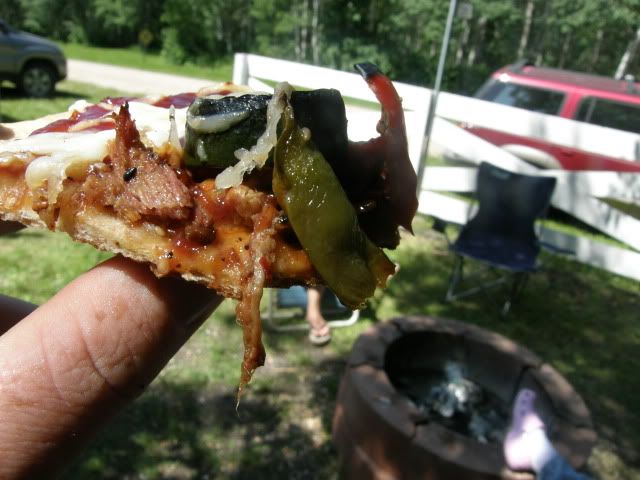 Then for dinner some smoked garlic sausage, chilli for the tenderloin burgers and pulled pork on a bun... We're starting to get carried away...
The highlight was the pulled pork, pizza and Dutch's Wicked Baked Beans!
Love the site. So much inspiration!