OK so I wanted to try and sausage fatty. I got some spicey Italian sausage. And an assortment of goodies. (My wife Hated this)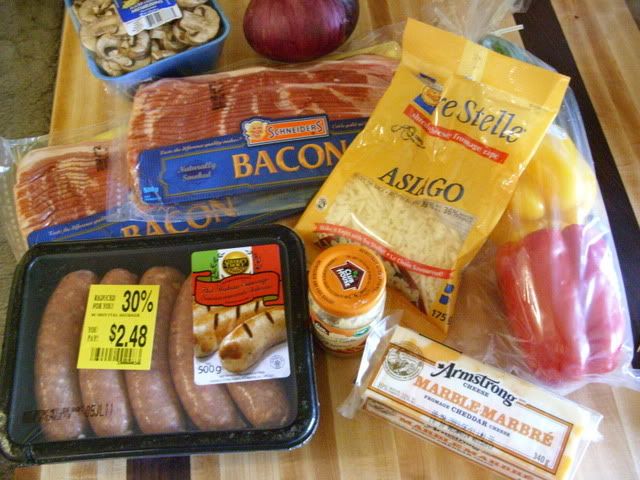 Got it stuffed and roled sorry no-one here to take pics of stuffing
Wrapped
I rubbed with Jeffs rub and put on Q with some ribs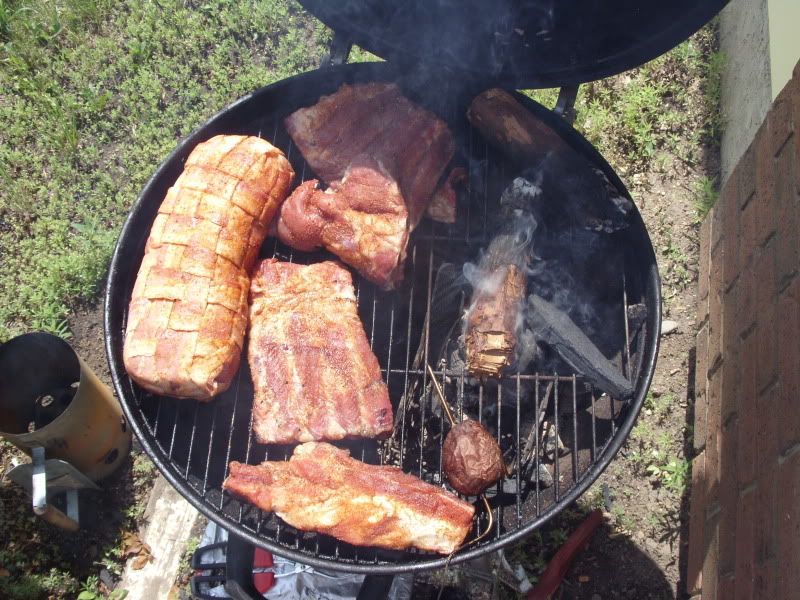 Oh yeah that is a chunk of birch smolder away there.
and here is the result.
Then the next day I made one for my wife. It was huge roughly 6 lb and hard to roll.
I started with 2lb wild pig. Then leftover veg from the first one. I found some shrimp the wiff had out so what the heck.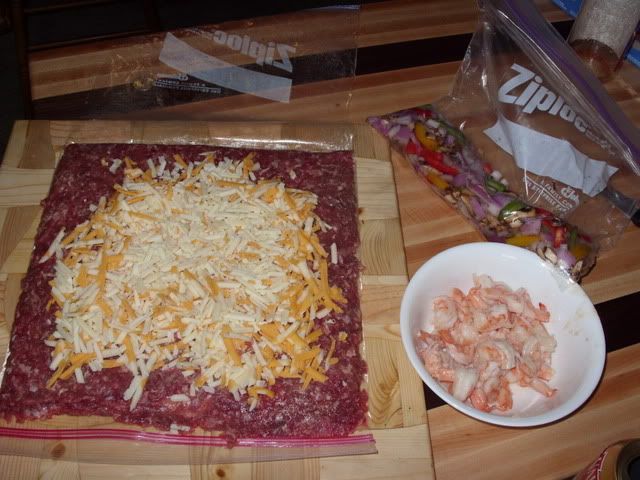 Sorry not alot of pics on this one it was driving me nuts any idea how hard it is to roll and wrap a 6 lb fattie LMAO.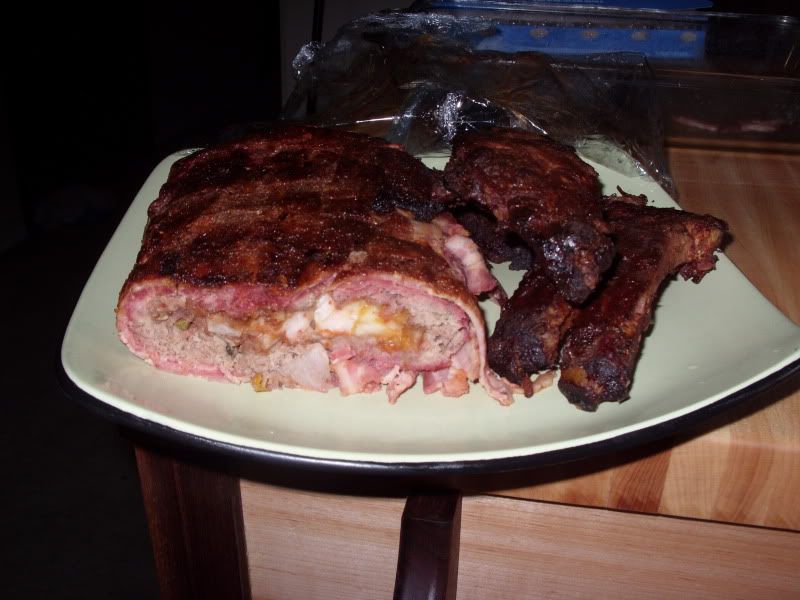 Them ribs were just as good the next day
Thanks for looking.