So I was finally able to do my first brisket.
Now it's not that I haven't wanted to do one for a long time but in my area the cheapest I have ever seen brisket go for is $4.49lb! Well, I was browsing at a newish super walmart they built a few towns over and couldn't believe it, brisket for $1.86lb!!!
So now down to the good stuff.
Made up a batch of rub to try out, it turned out really good and I'm going to try it on several things.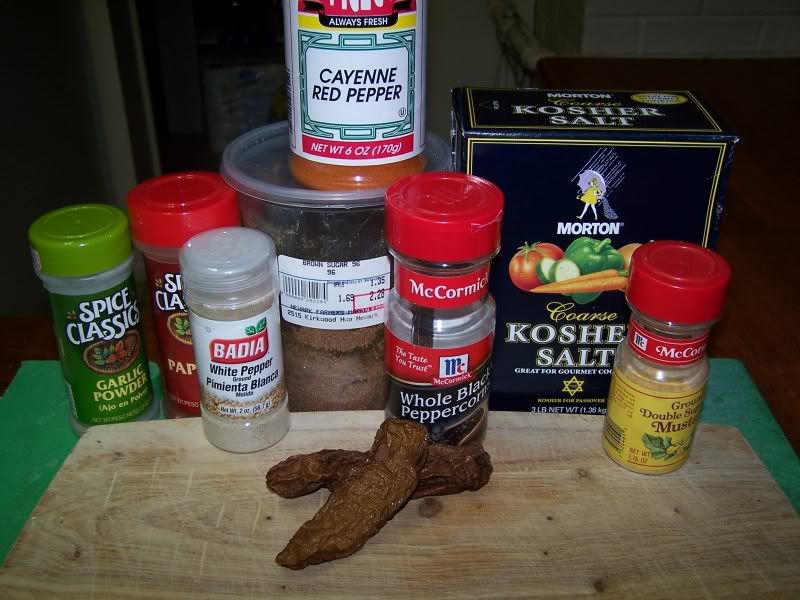 Fired Up Brisket Rub:
2T kosher salt
2t black pepper
1t white pepper
2t paprika
1t cayenne pepper
2-3 dried chipotles, powdered (about 1 1/2T) but the more the better
1 1/2t brown sugar
1t oregano
2t garlic powder
1/2T mustard powder
Here's the 9.99lb brisket after a night of resting coated in olive oil and rub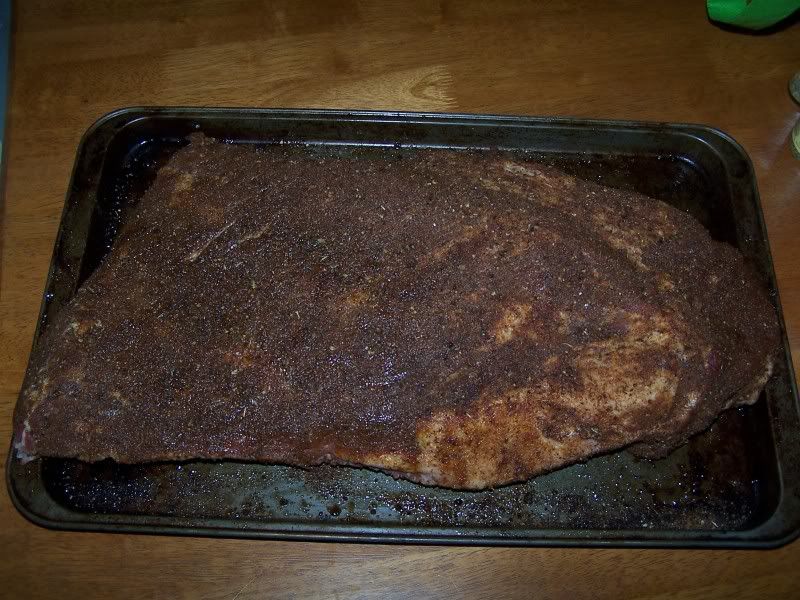 For snacking I made some ABTs and stuffed mushrooms that were cooked at some point during the 14 hour smoke.
ABTs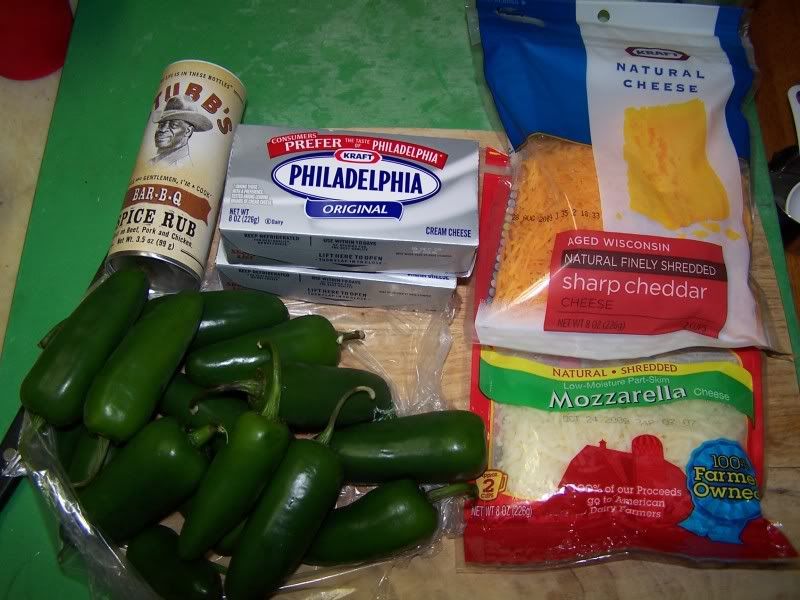 Shrooms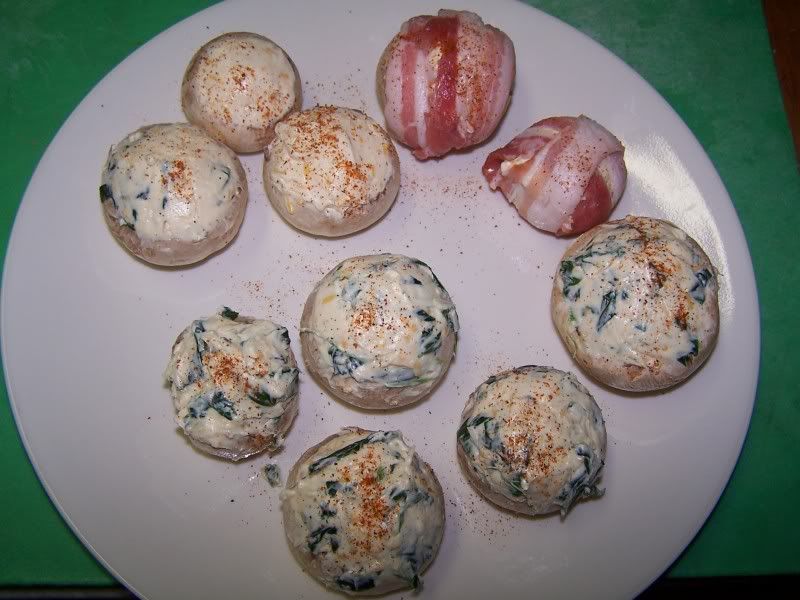 Here are some progressive brisket shots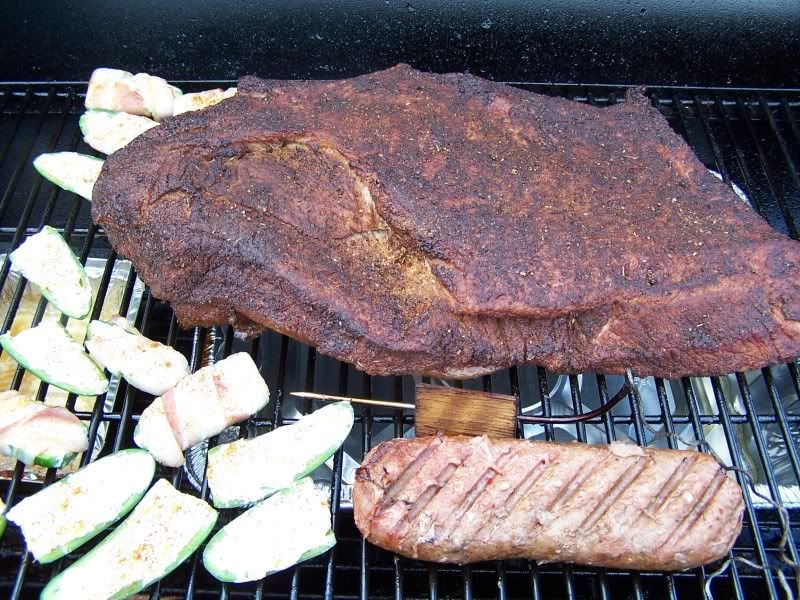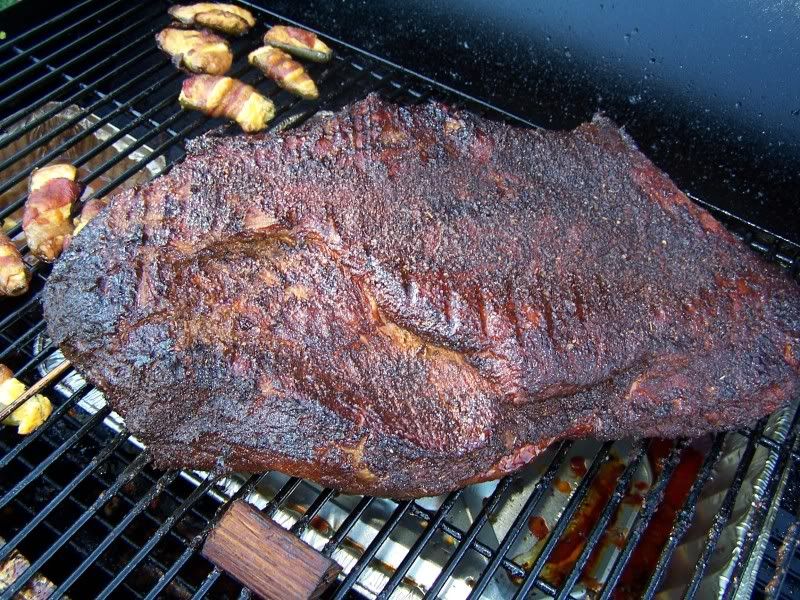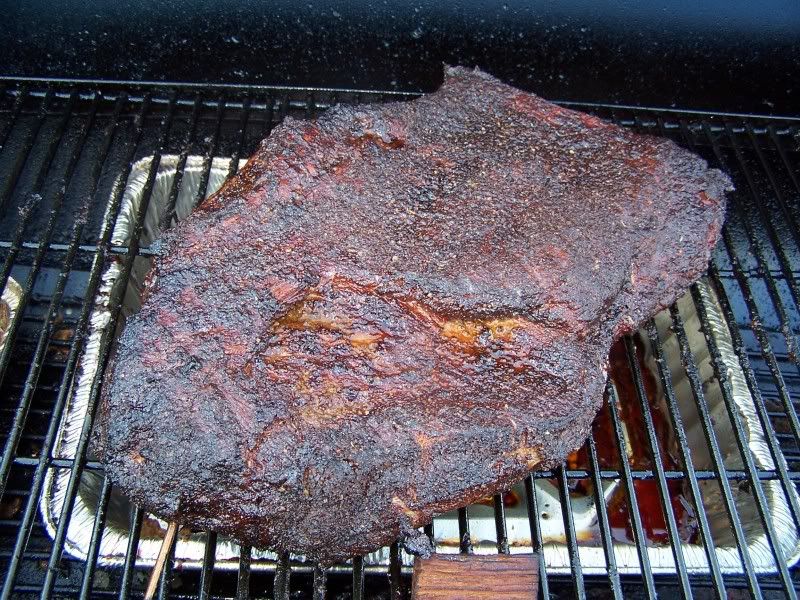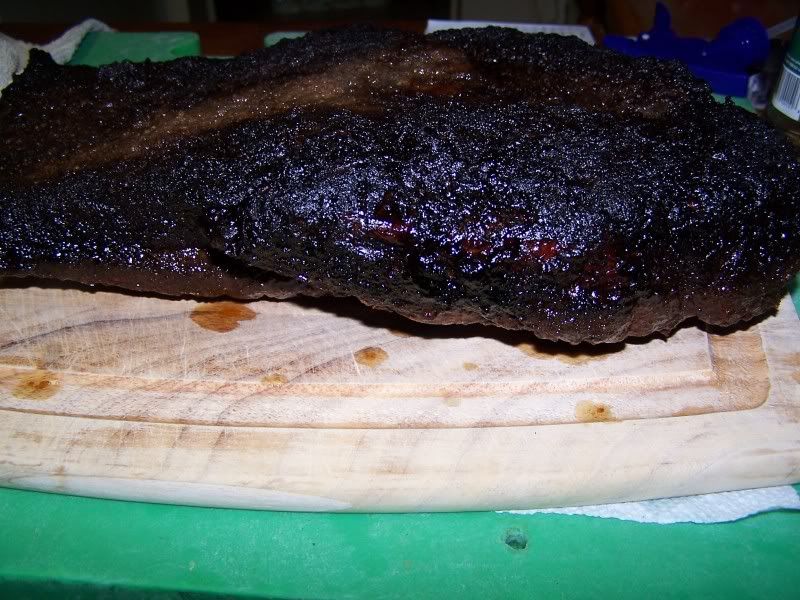 Whew! Once all that was done it was finally time to get some rest.
Later that night I reheated it in its own juices, in the oven at 225 for 45 minutes.
Made a finishing sauce that Rivet sent to me, don't imagine he would mind me sharing with you good folks.
John's Kansas City Style Brisket Finishing Sauce
1 small onion, chopped
2 cloves garlic, minced
1 TBSP olive oil
1 cup thick tomato sauce
1/3 cup molasses
¼ cup vinegar-preferably apple cider
2 TBSP chili powder
2 TSP mustard powder
1 TSP celery salt
1 TSP paprika
1 TSP cayenne
½ TSP
CBP
¼ cup water, or more if you think you need later
Sautee onion and garlic in oil until onions are soft. Be careful do not let the garlic get brown-it gets bitter. Add remaining ingredients and simmer ½ hour or until thickened.
It was really good, only thing I did different was add smoked garlic instead of regular, and I would do 1/2T less chili powder. Wasn't too hot but personal preference would be a tad less chili powder flavor.
(I love smoked garlic)
Before reheating
Plated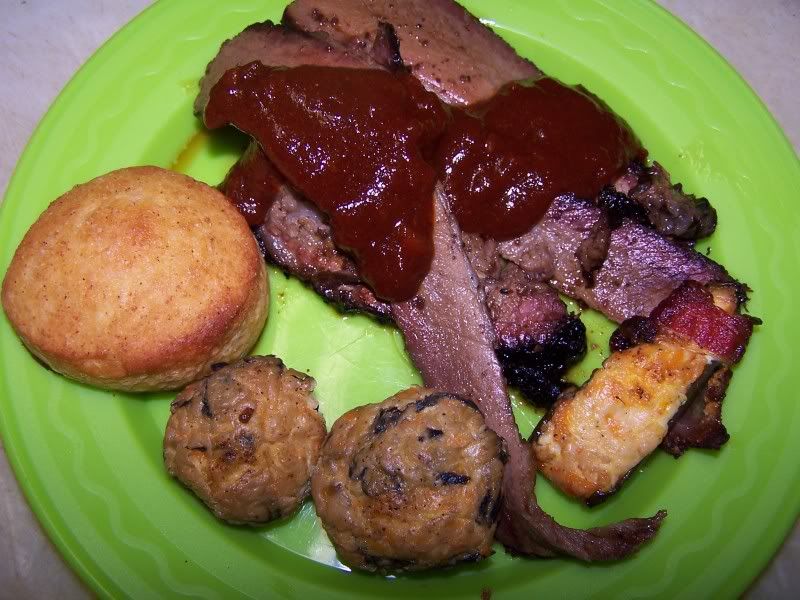 Brisket took 14 hours with a 3 hour plateau. Kept the heat steady and it eventually worked its way through it.
What else...hickory, 225-250. Took to 170 then placed in a pan with its own juices and brought to 190.
I read some trim theirs and some don't so I decided to not trim but next time I will as I hated losing some of that bark to pieces of fat.
It was everything I imagined a good home smoked brisket would be, I think I'm in love
Thanks everyone for looking, Happy Smokes to you all.