Now that I've got the pic thing worked out, here some pics of my Loin from the 4th.
I started by putting on my own dry rub, ( it has at least 17 ingredients) and wrapped it up overnight.
Pic of Loin ready to go on the smoker.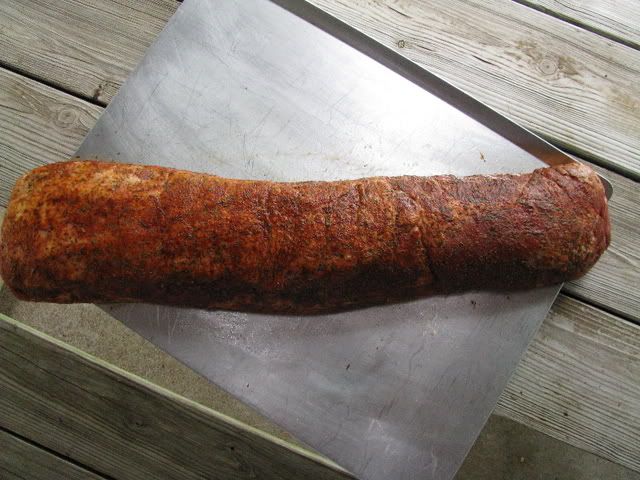 Put on smoker for @4 hrs at 225-250 deg.
On the smoker
Cooked until internal temp was 155 deg then put on the Mohagany sauce and left for another 30 min then took off and rested for 15 min. then served. Sorry I don't have any pics of the finished product but I had 15 hungry people diving right in and before I could get the camera POOF it was gone. They all loved it. It was fork tender and juicy and I got alot of compliments on the sauce. They thought the Mohagany sauce was Da Bomb.
My attempt at the TBS