Hi Folks. I've been a member here since December 08, but with the problems, my account was erased and I had to start over. I've been back and posting for a few weeks, but never got around to the Roll Call...
I like to smoke just about anything I can think of since getting my first smoker in December. This site has certainly been THE BEST resource on the net for me and I owe a lot of members a big hats off for posting info and Q-Views of their smokes.
I use a Broil King vertical cabinet propane smoker. I just love it. Easy to maintain temps, lots of room for big smokes (so far...
) and it seemed like an easy unit to learn the art on.
In the winter months, I smoke a lot of fish; mostly whitefish, which I end up giving most of them away to friends and co-workers. They're a big hit. I also do a lot of beef jerky for ice fishing trips. Did some peperoni as well.
Now that summer is here I'm in full BBQ mode and doing lots of ABT's, whole chickens, ribs, chicken pieces, jumbo oysters, and I'll be doing my first couple of pork butts this weekend.
The more I browse the site, the more things I see that go on "the list" and the more info I pick up and use for future smokes.
I'll finish with some pics. Some may have already been posted in other threads... Others may not have been. Thanks again to all the active members on this board who have made learning a breeze and something I've learned to enjoy a lot.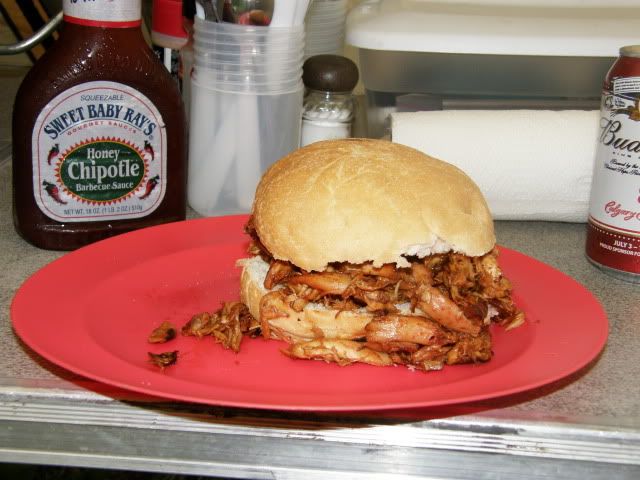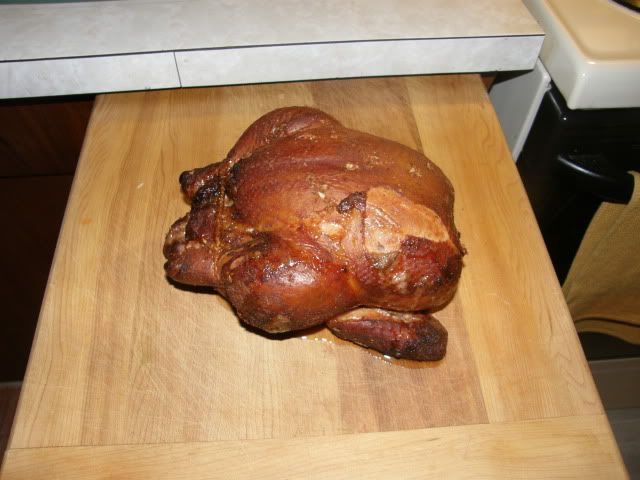 Really more than anything though, I like to catch big fish of all species on the ice or in my boats!