A KCBS competition team and CASI chile cook i grow spices for (Paprika,Chipotles,Hot peppers etc) gave me a bag of these natural briquetts to try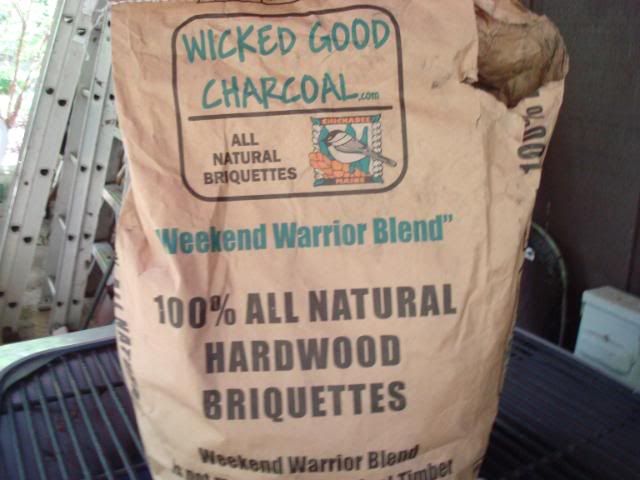 Cut up a couple chickens and marinated breasts in equal parts white wine and lime juice.I added from my garden 2 types tyme,tarragon,basil and my shallots and garlic-smelled awesome after 24 hour soak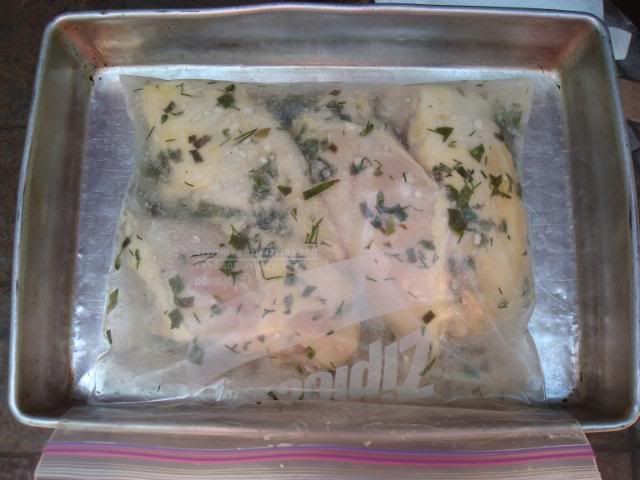 Ready for grill.Ground up Paprika etc that i de-hydrated from last years crop and made a rub.No sugar.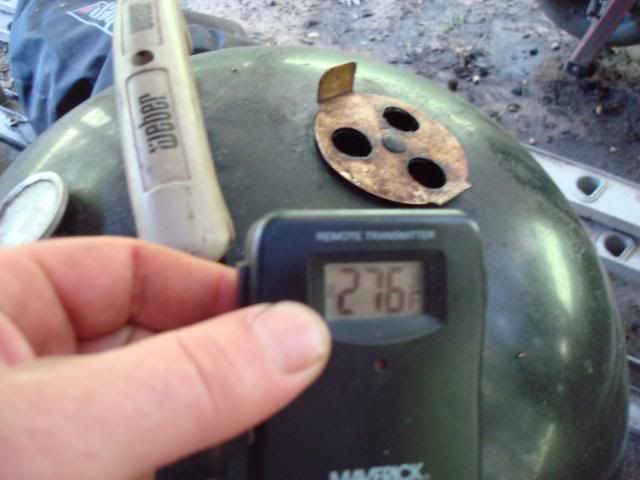 Smoked with cherry and pecan
35 minutes at 275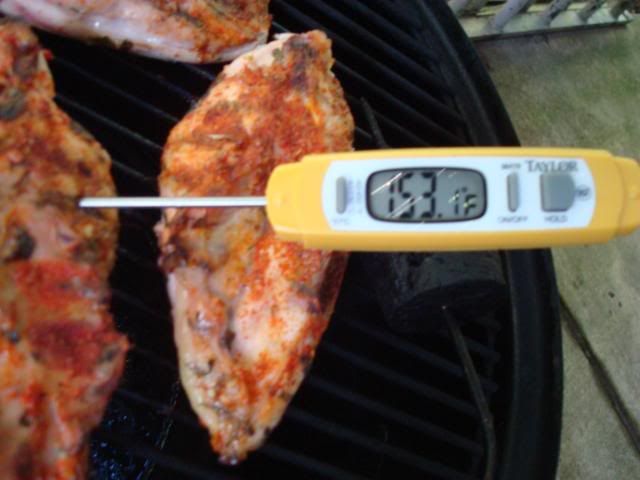 Cranked it up to 300 for last 15 minutes
50 minutes to get 165 at 275-300.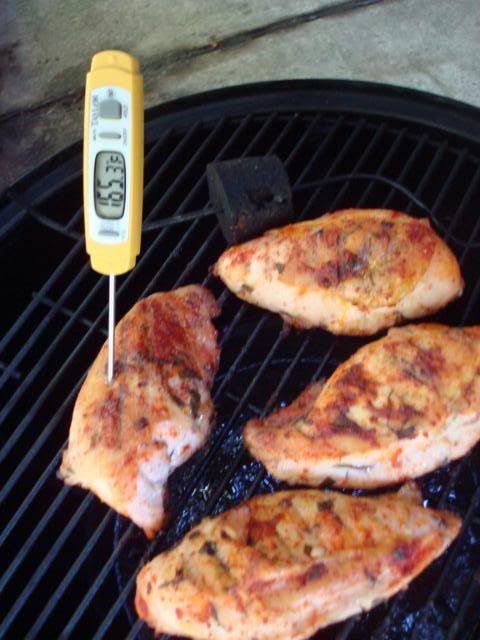 Gonna let them rest lightly foiled a few hours.Headed over to garden to get the rest of ingredients for dinner.
I will be adding these lightly smoked breast to a saute of garden veggies....I shall return