This is the first time I've made ribs on a smoker. So, needless to say I'm pretty stoked. I had a rack and a half of spares from a local supermarket (Wisted's) and one half rack from a super market in another town (Joseph's). The Wisted's ones win. Way meatier.
I smeared french's mustard on a rack and a half and honey mustard on the other. Didn't notice any taste difference. Rubbed them down with my chicken rub, IE:
1/2 cup brown sugar
1/4 cup paprika, (hot, mild, whatever)
1tbs garlic powder
1tbs celery salt
1tbs kosher salt
1tbs cayenne powder
CBP until it tastes right
as a basis. Sometimes I add Chili powder, onion powder, old bay, clove, mrs dash... just about whatever. But I always mix the old batch with the new so there's no way in knowing what exactly is in it. All I know is it's been tasting better and better for about six months now.
Fueled by a couple generous hunks of red maple I found and royal oak steakhouse...
After about two into the smoke the little riblets closest to the fire box were foiled with a squirt of sweet baby rays and some warm beer while the tasters were devoured. After about 45 min. to an hour later, apon unfoiling they never made it back to the smoker... wow.
BARK!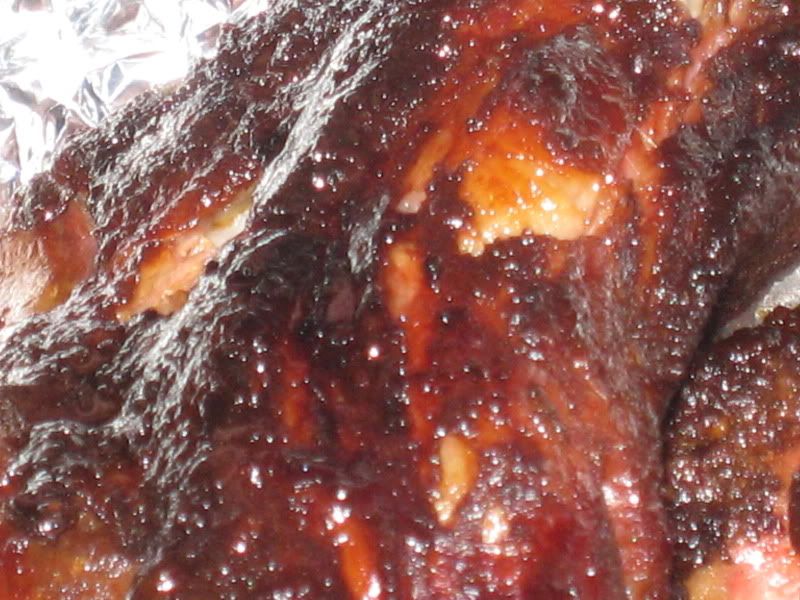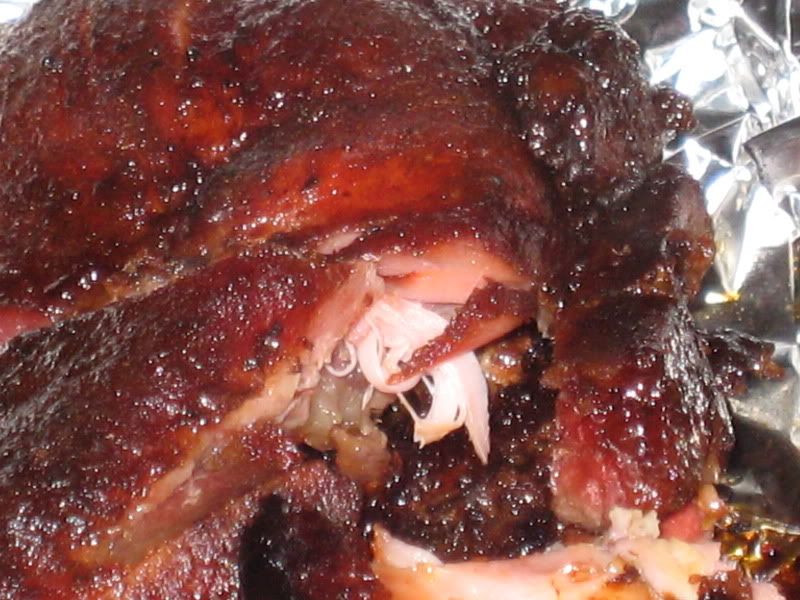 I foiled the ribs with the same solution forr hours in, and took the ribs off as they reached 177 180. Then let them rest. I didn't return them to the Chargriller, as they seemed just about perfect, with firm, (but not quite as firm as ham) and a strong but not overpowering maple flavor. No sauce, none needed.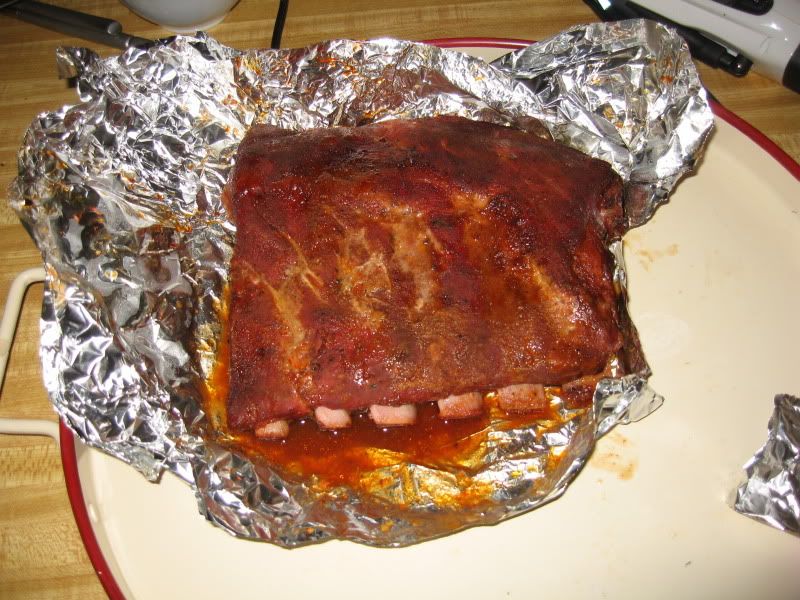 Bark, but not enough... still awesome.
Not a perfect smoke ring, or picture. Still I'm more than happy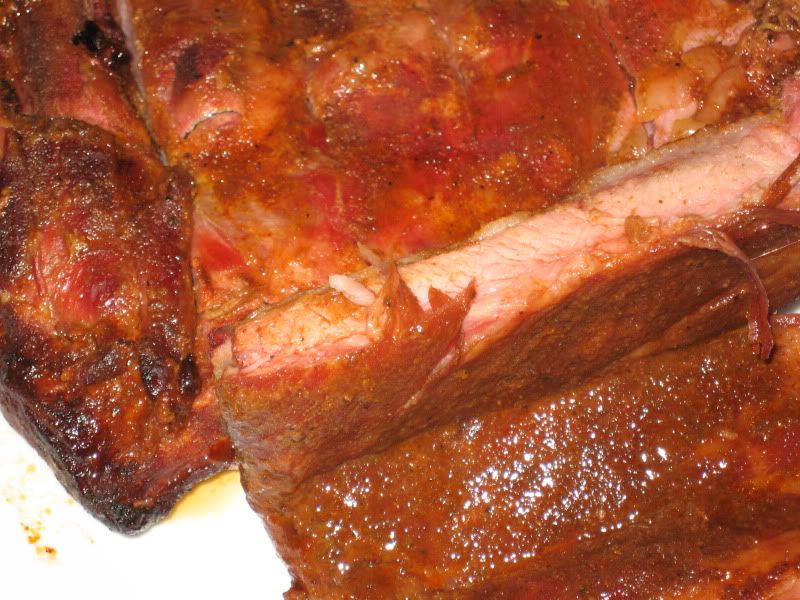 Keeping the smoke nice and blue was not problematic, but for the first two hours it was much more than just whispy, and it was hard to keep the temps below 250. But me and the chargriller came to terms and the last five or so hours stayed in the 225-240 range almost by themselves.
Next up, Top or bottom round rosts for sammies, a fatty, and maybe abt's if I have any money.