I love chipotles, and who doesn't?
I decided I would try making a chipotle brine on some leg quarters.
Great price!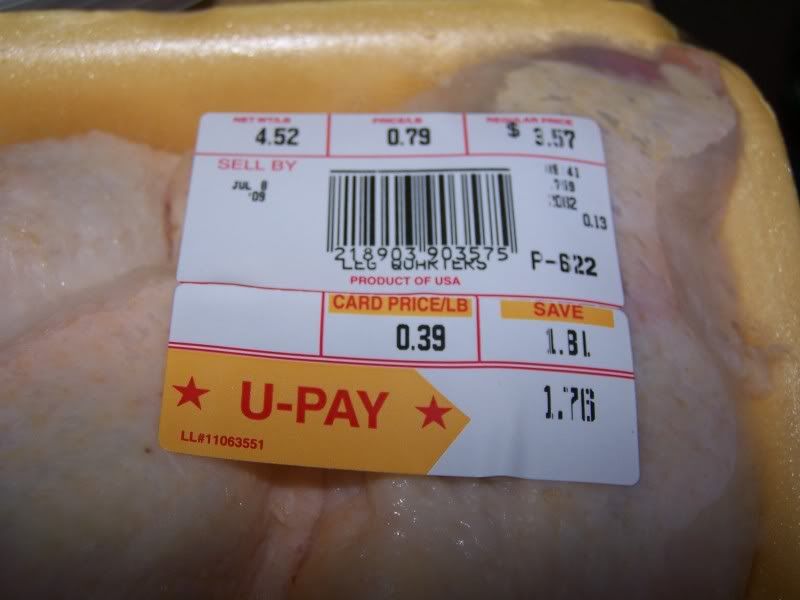 The brine
4C water
1/2C sugar
1/2C kosher salt
4-5-6 cloves of garlic, crushed
2 dried chipotles
1 1/2T garlic A1
1t garlic powder
fresh Greek oregano (from the garden)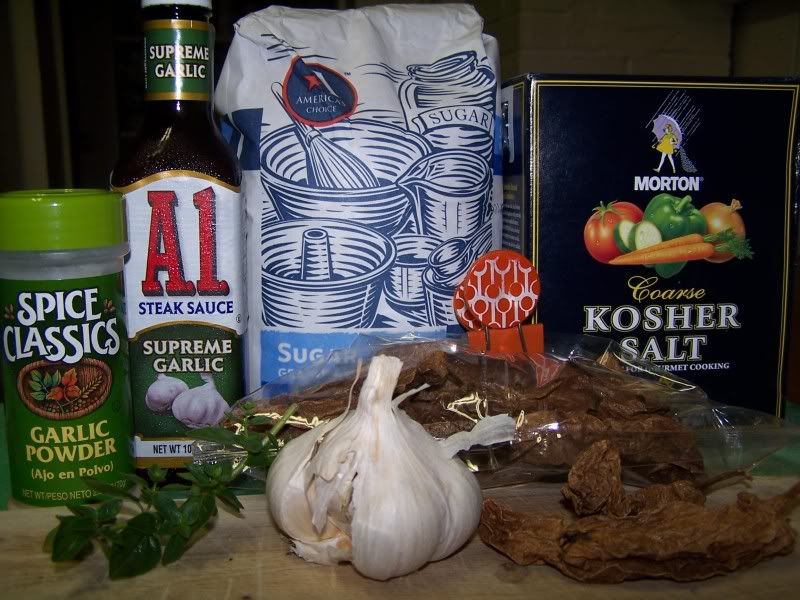 Combine the water, sugar and salt in a saucepan. Stir over medium heat until the sugar and salt dissolve.
Turn the flame off and add the rest of the ingredients, they don't need to cook, they only need a bit of heat to fully activate their flavors.
Cool completely. I let it sit for a few hours to allow the chipotles to rehydrate and draw out the flavor.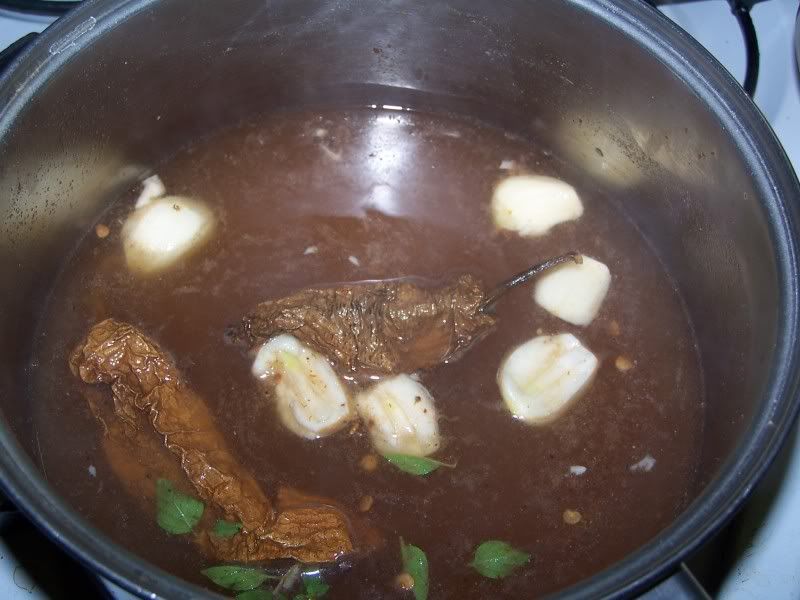 Scored the skin and placed the chicken in a gallon freezer bag, poured the brine over and let sit in the fridge overnight turning occasionally.
The next day I removed from the brine, rinsed, patted dry and sprinkled with a chipotle rub I made when I was drinking, so not sure what's in it.
Salt, garlic and chipotle powder I'm sure of.
Also did up a batch of Dutch's beans minus the jalapeno for the kids and spice-impared folks.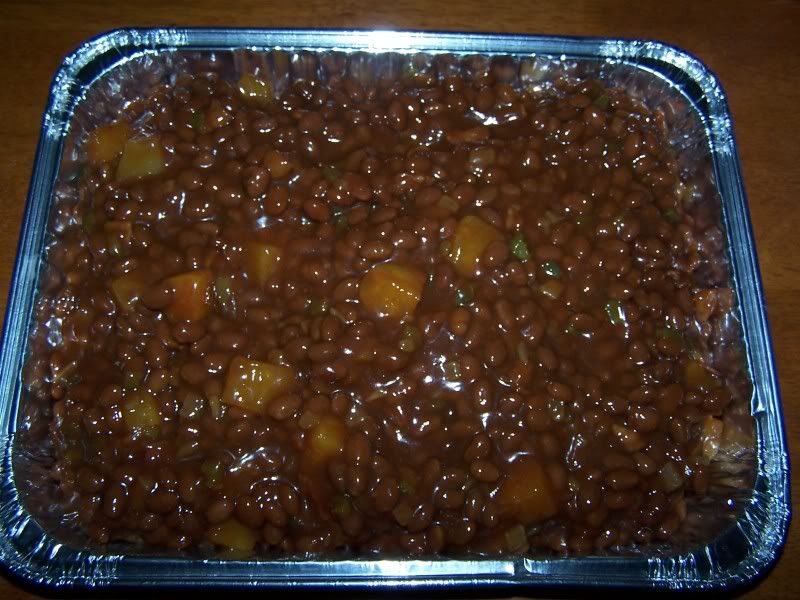 Was a beautiful day out
an hour in @275ish for about 3 hours, pulled when chicken hit 170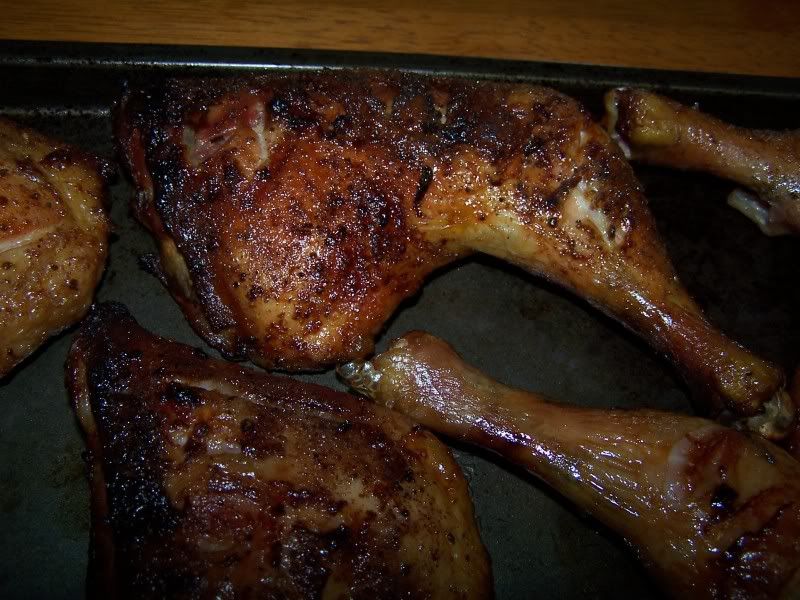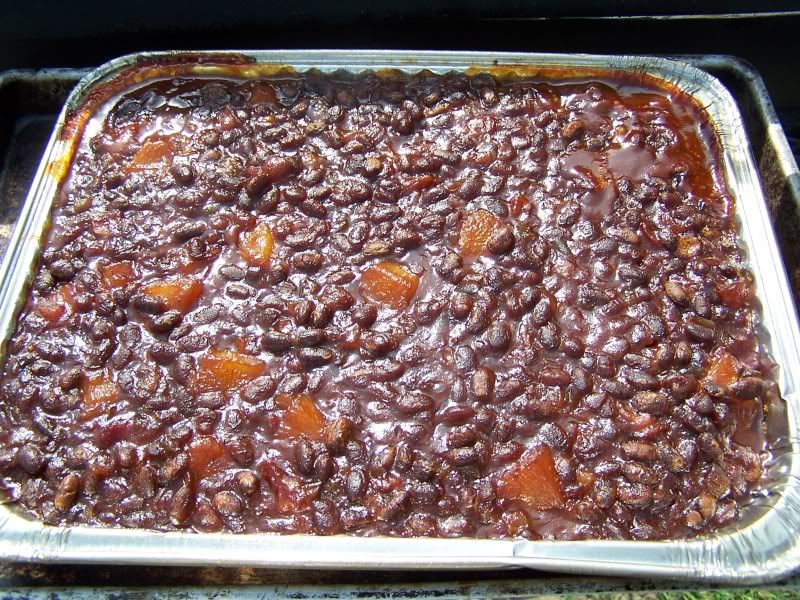 Also did a few turkey legs a few days before in the same brine and they came out great but only one pic.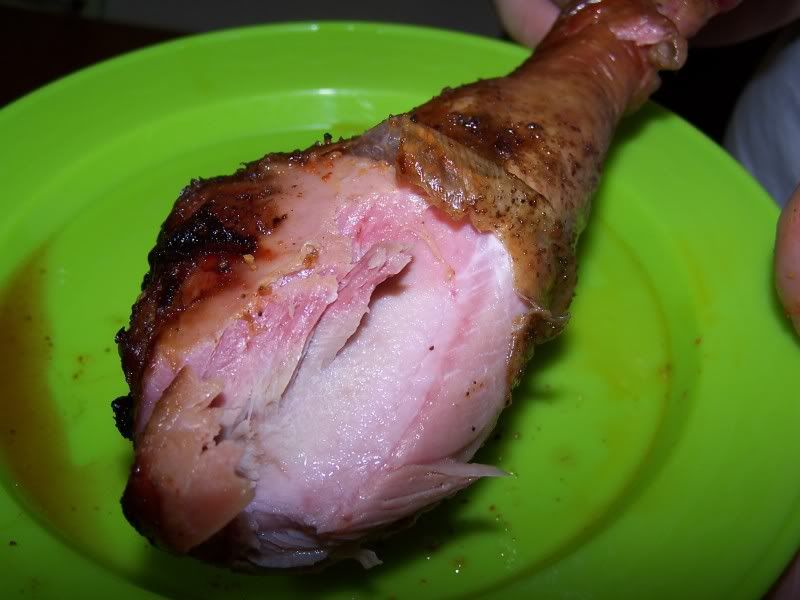 Thanks for lookin at my cookin.