HerkySprings did a a post a while back on a
rubbed vs brined butt
and I've been wanting to do the same for some time. This past weekend being the weekend of all picnic-weekends, it was time to take on the challenge.
The brine I used was a recipe taken from Walking Dude in a
prior thread
. I followed the recipe to exact specifications and it turned out really well! The other butt was rubbed down with Jeff's rub, and left overnight.
Upon setting in the smoker, the brined one was definitely more tender from the start as the probe slid in quite easliy and without any resistance, as encountered with the rubbed butt. Smoke time was about the same for both.
Smoke details:
90% cherry / 10% pecan used for smoke
spritz = 100% cherry juice
internal smoke temp: ranged from 225-290
smoked butts until internal temp hit 165, then pulled and foiled, placed back on the smoker until internal hit at least 195. Rested in foil for 3 hours prior to pulling.
End result - loved the brine, will definitely do it again. It added a flavor I can't describe, but it was definitely tasty!! No need for finishing sauce or bbq sauce with this kind of butt!
Brine ingredients

Brine ingredients in saucepan

Brine solution - ready for meat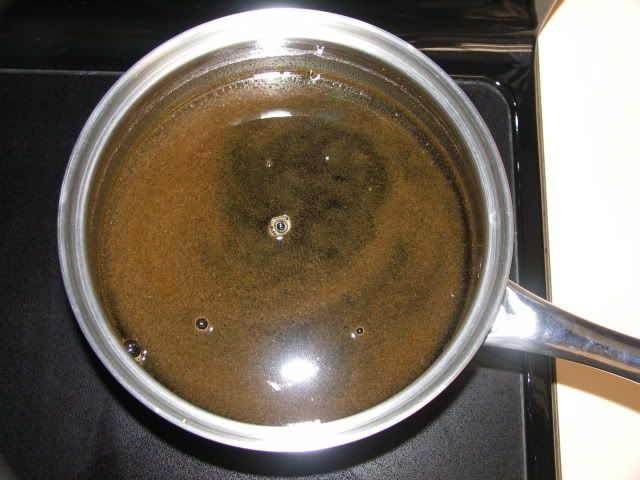 2 butts - ready to go!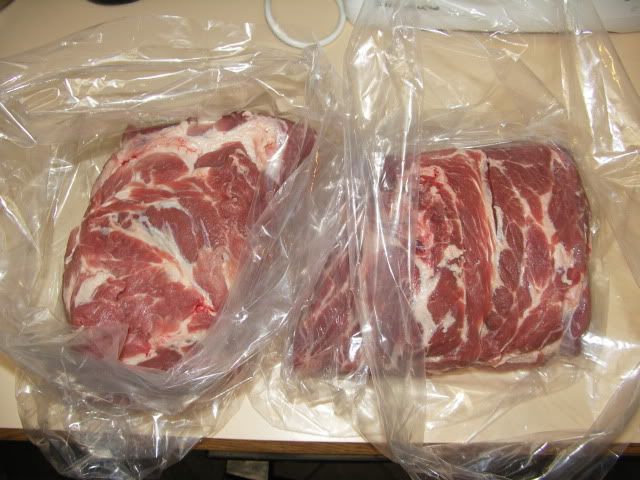 Butt in brine

Rubbed butt - ready for smoke