I made some chix wings to take to a friends house for the 4th. I made two kinds. I brined the wings pieces in a pretty normal brine.
Here they are out of the brine, rinsed, and dried. The ones on the left got dusted with my normal bbq rub. The ones on the right I seasoned with garlic salt and "Hot Shot" (a store bought blend of black and red pepper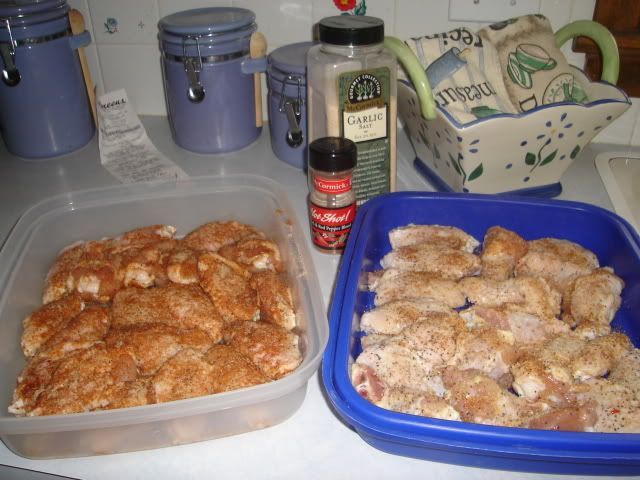 Here is a pic after about an hour on the drum. The bbq ones are in the back and there are a couple dozen abts across the middle.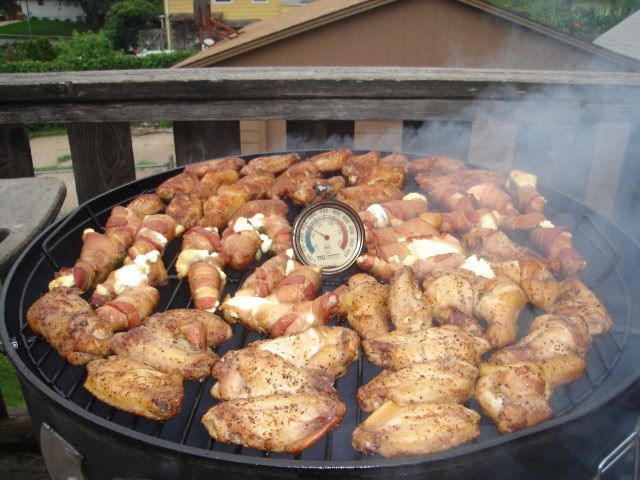 Abts are done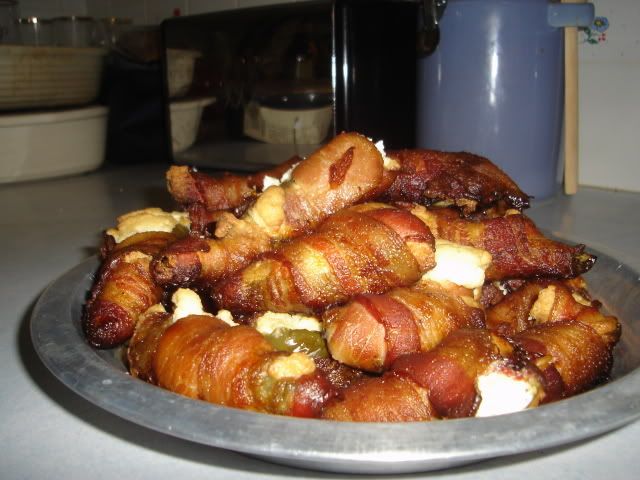 I made a glaze by simmering some onion, garlic and adding about 1/2 cup of homemade jalapeno jelly my wife got from a friend at work along with a Sam Adams Blackberry Beer. Inspired by something I saw Bbqgoddess put together on another site.
Here it is after simmering until nice and thick-the jalapeno jelly turned it bright green. But the wings did not turn green. Thank goodness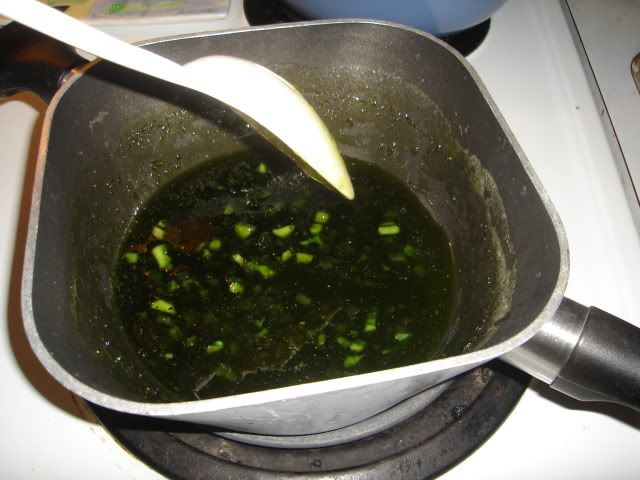 When the wings were almost done I glazed them. I used a store bought bbq sauce on the other wings. Here they are all done. The bbq on the right and the jalapeno/blackberry on the left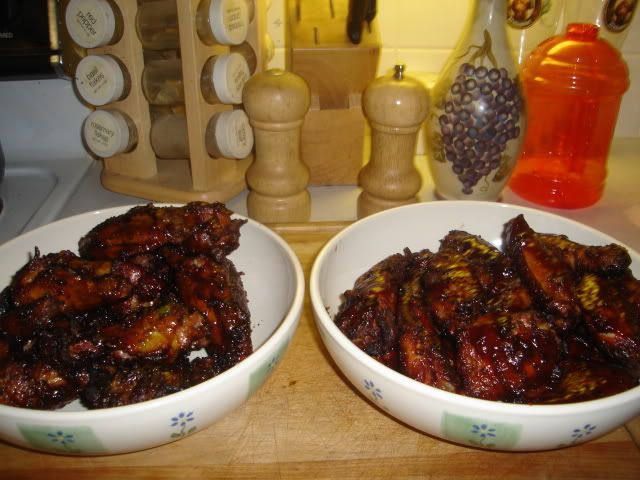 A closeup of the bbq wings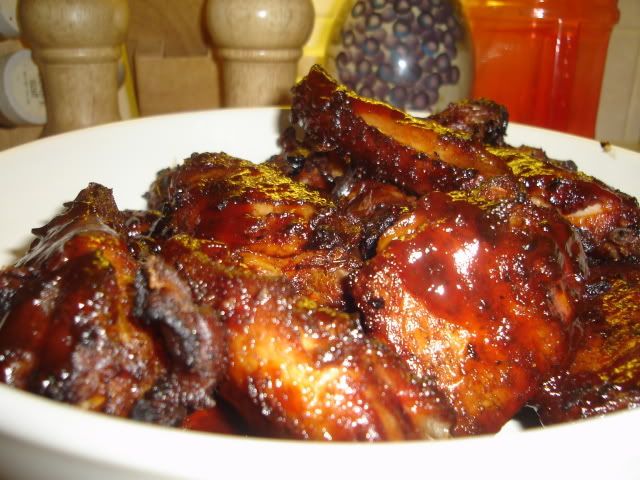 A closeup of the jalapeno/blackberry wings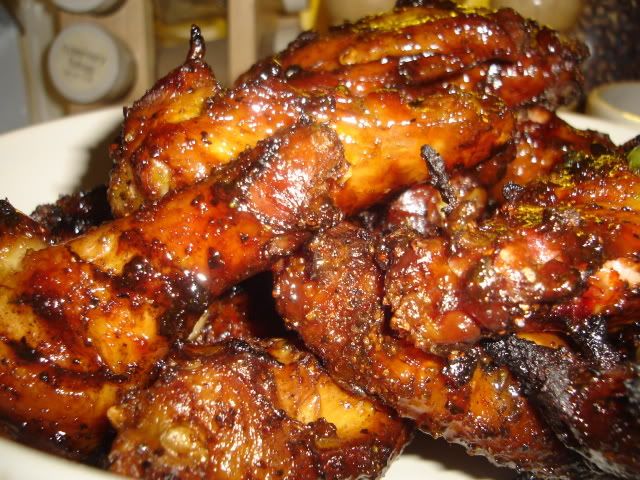 They were very good and the jal/blackberry ones disappeared fast. The jalapeno jelly is pretty sweet but with good flavor. Next time I will add some cayenne to the glaze for some heat.