Whipped up a few vittle's for the clan this weekend and here is how I did my Turkey. This is the apple brine recipe that I got out of a Taste of Home cookbook of the wife's a couple of years ago.
2 quarts of unsweetend apple juice
2 1/2 cups brown sugar
1 cup kosher salt ( omit if the bird is pre-basted)
4 onces fresh ginger root peeled and sliced
15 whole cloves or to taste
6 gralic cloves crushed
3 bat leaves
3 medium oranges (quartered)
vegitable oil
bring first 7 ingredients to a boil until the salt and sugar disolve. Add the oranges. remove from heat and add cold water or ice to cool. Put the Turk into a turkey roasting bag and add the brine.Squeeze as much of the air out of the bag as you can and put it in the fridge over night. Then rinse off the bird with cold water and rub down with the vegitable oil.
The brine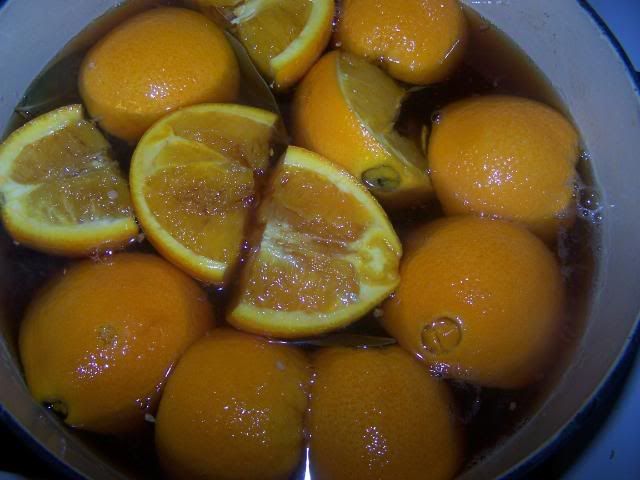 on the smoke for about an hour with plum and pecan at about 275-280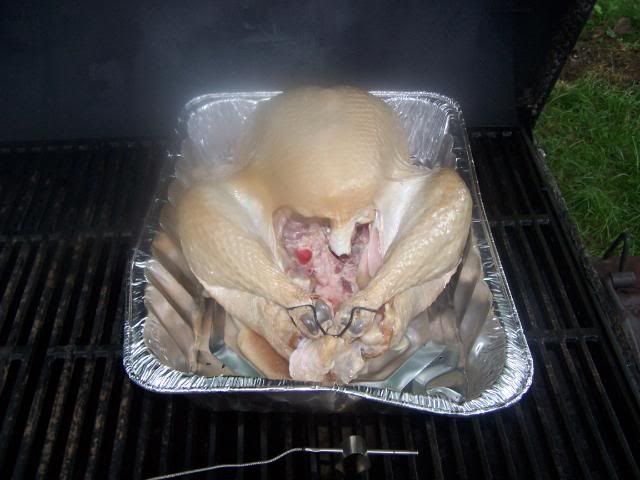 just about the color I am looking for Then it gets a cover with foil to get it up to 165 internal the off to rest till 180 and the other goods are ready.
Feeding the crowd with the days work sorry but no cut pics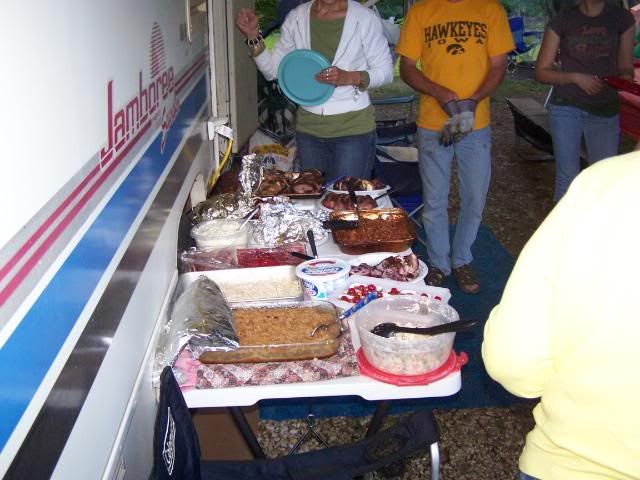 Thanks for looking at my Qvue
Mark