Greetings forum members,
I've been hacking away at smoking for about a year now and Smoking Meat Forums has been there with me every step of the way. So a hearty Thank You! for the info you guys provide that helps make this so enjoyable and rewarding.
For the 4th of July, I was put in charge of cooking ALL the meat for my wife's families get together. I had a 16 lb beef brisket, a pork tenderloin, and threw in two fatties. Overall, I showed up with 15 lbs of cooked meat. Everything was a huge success and we pigged out.
The brisket was done before I thought about taking pics. I started it about 5:00 Friday night and it finished up about 6:30 am.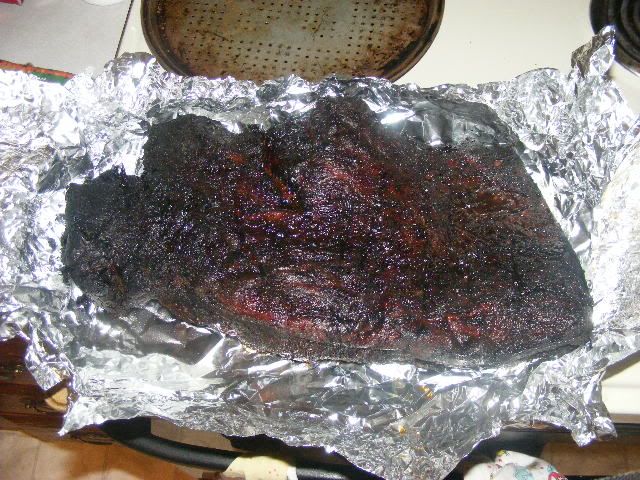 Here's some pics of the finished product, sliced and ready to eat.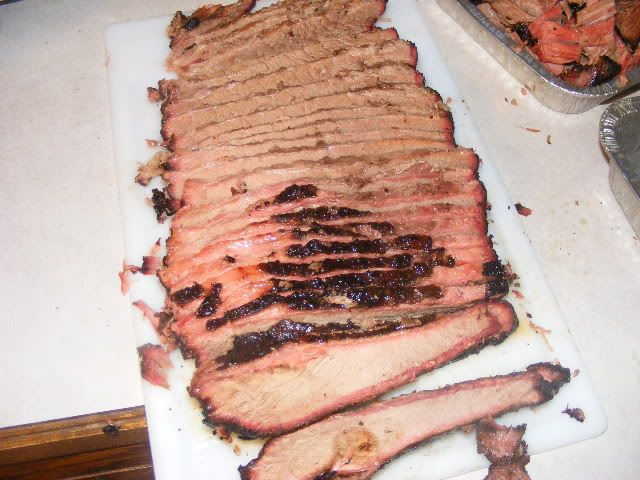 Saturday morning, I fired it up again for the tenderloin and fatties. My father in law provided the pork loin and he had quartered it. Wasn't sure how that would affect the cooking, being in smaller chunks, but it cooked just fine. Cooked to 145 in just over 1 1/2 hours.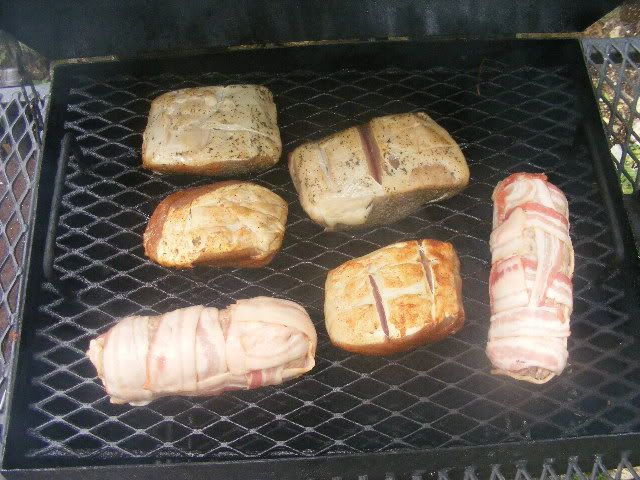 This is what I had left over on Sunday morning. We divided all the left overs among the family members. This is all the brisket I got to bring home-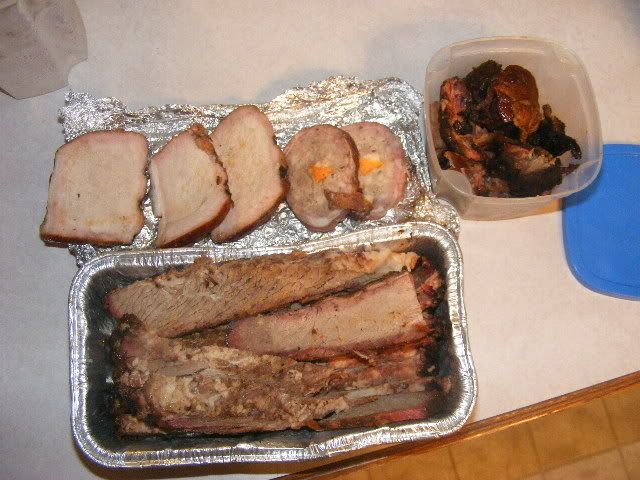 Enjoying some left over fattie with homemade Carolina Red sauce for breakfast-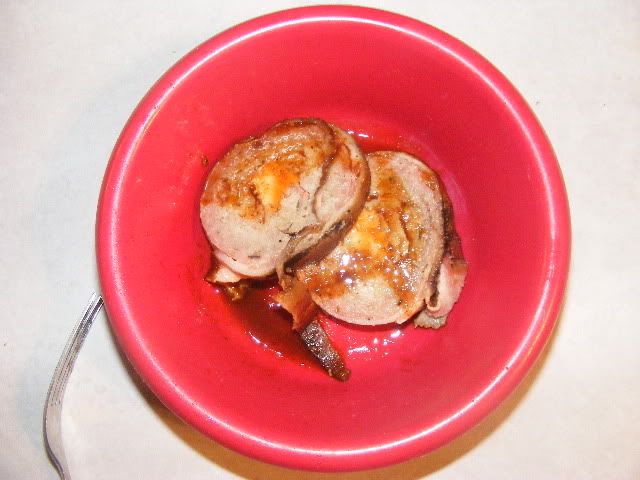 Thanks for looking!