After looking at all the fabulous Qview I didn't want to not contribute. Even though this is kinda simple stupid in comparison to most I'll at least share with the brothers and sisters here.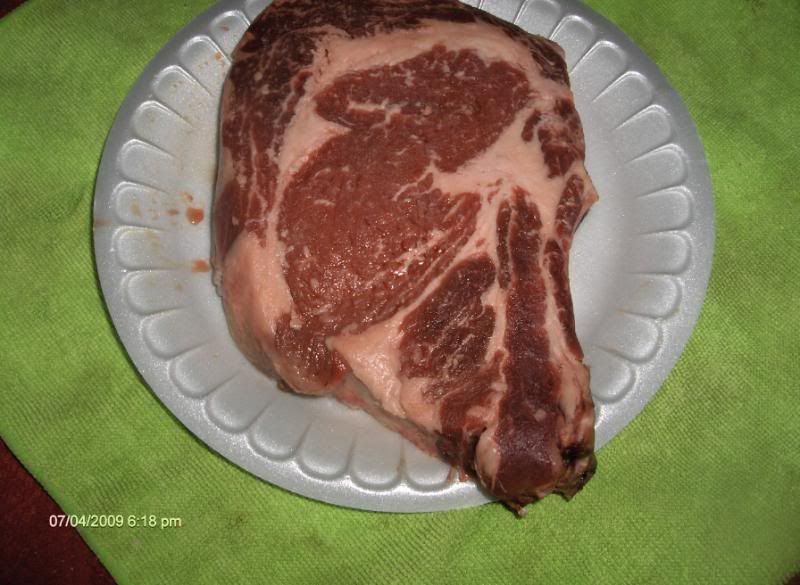 Nicely marbeled all natural rib steak.
Then a storm came up. It was like a hurricane, really bad.
15 minutes later it was over.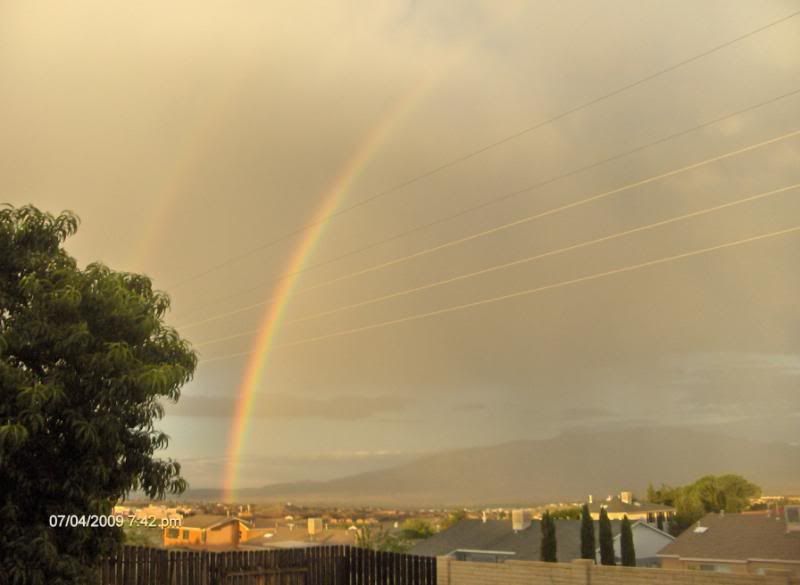 Rainbows!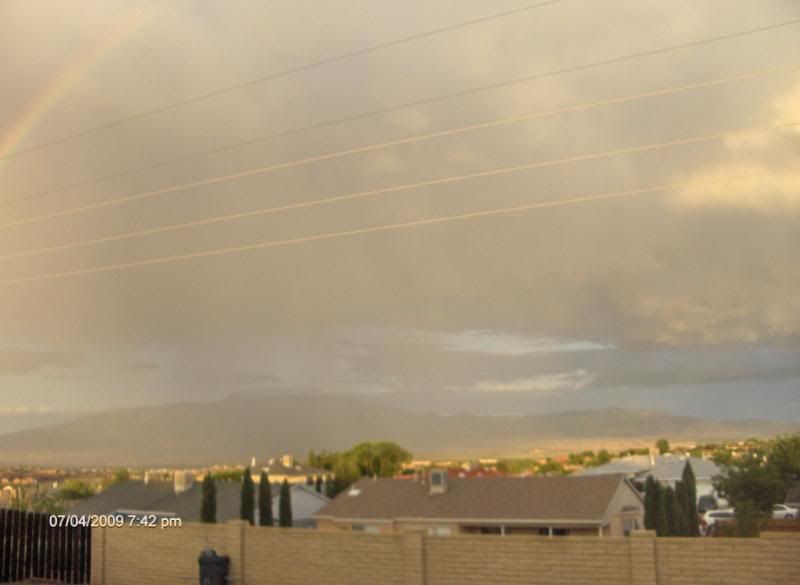 More.
Here it is at 120'.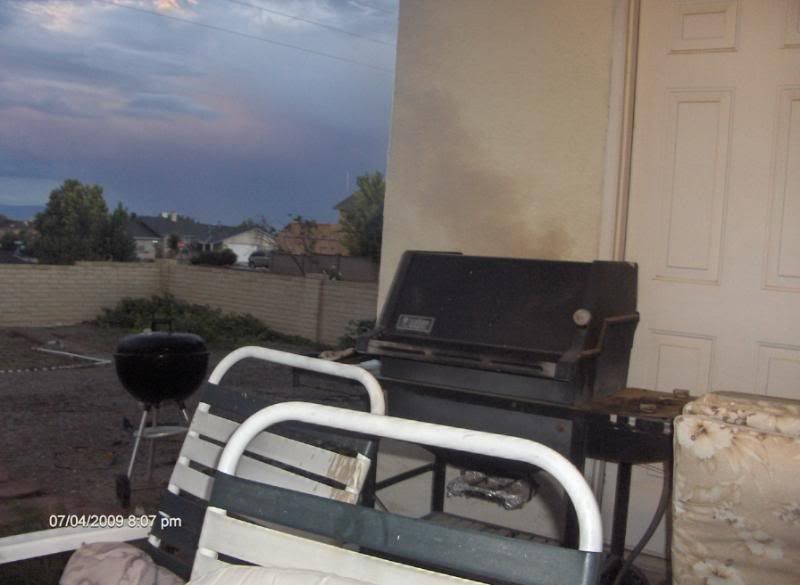 Weber is cranking.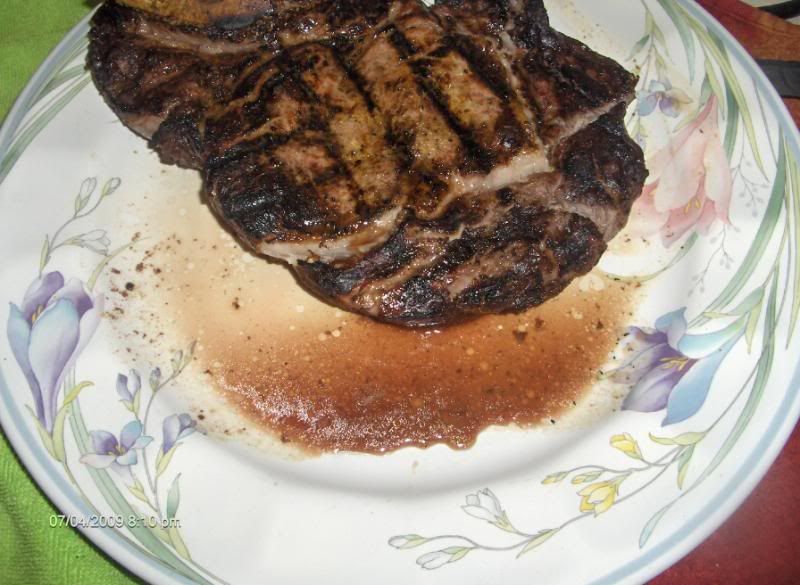 4 minutes on one side 3 on the second.
Nice.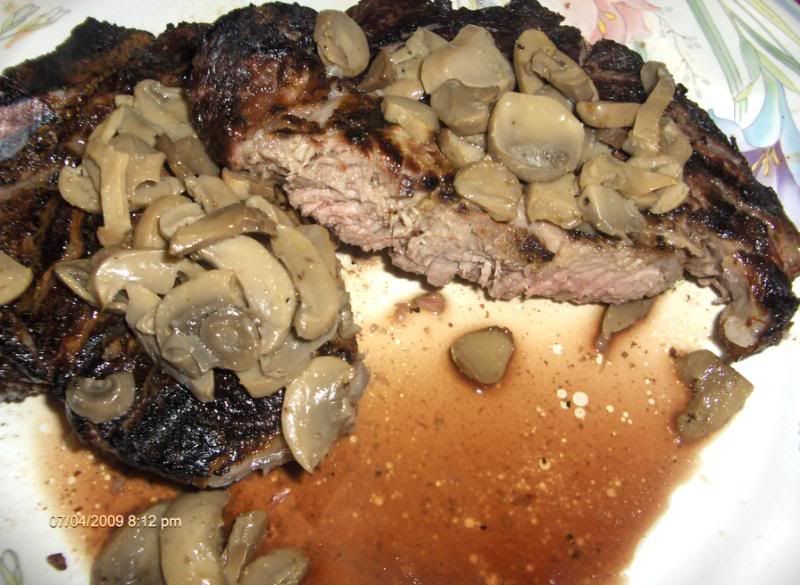 Over done for me but Carol loved it.
Smoked at 150' with hickory and cherry.
That's all I did, kinda not a big deal compared to what most people did. I applauld all the fine posts here today and hope everyone had a great 4th.