I decided to smoke tomorrow's Fourth of July celebration today so that I can have fun too!
I smoked two racks of pork spare ribs and a nine pound brisket that I cut in half. Here we go:
Brisket out of the pouch:
Trimmed: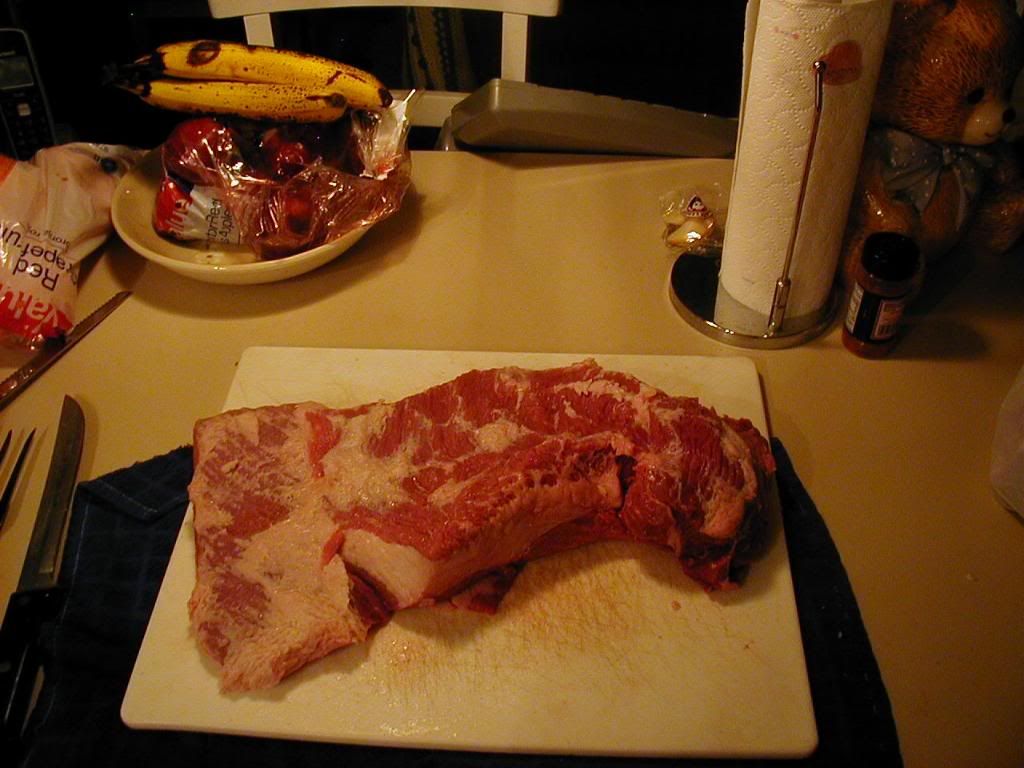 Cut in half: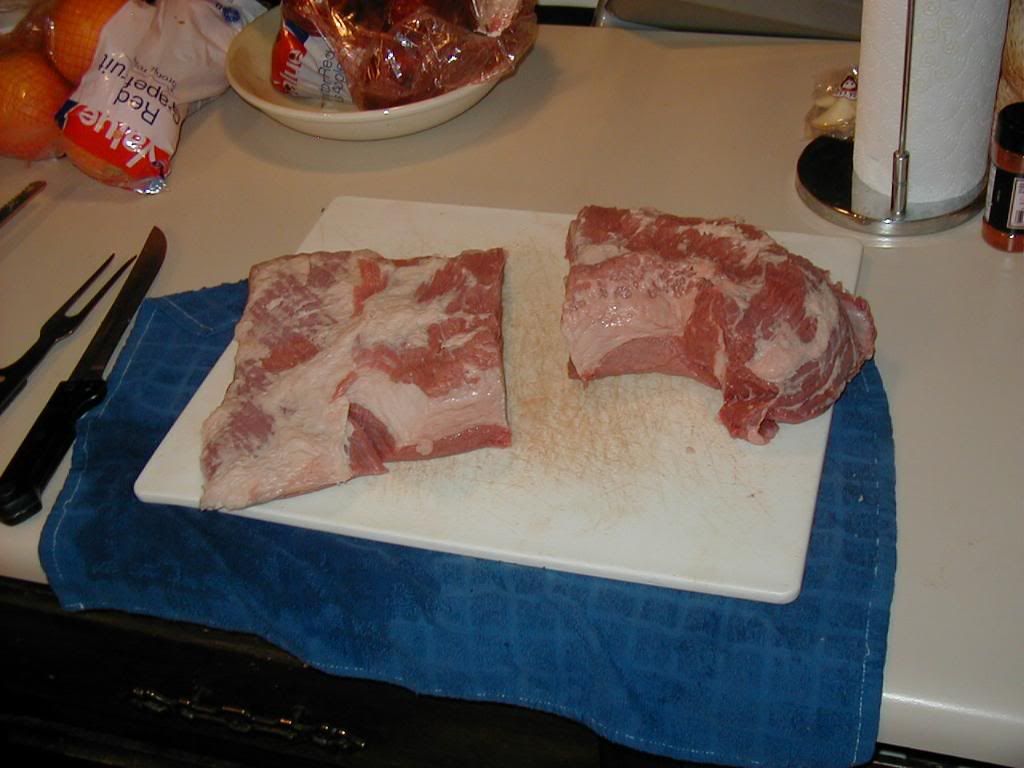 Rubbed with PC Willy's Green Chile Seasoning and Rub: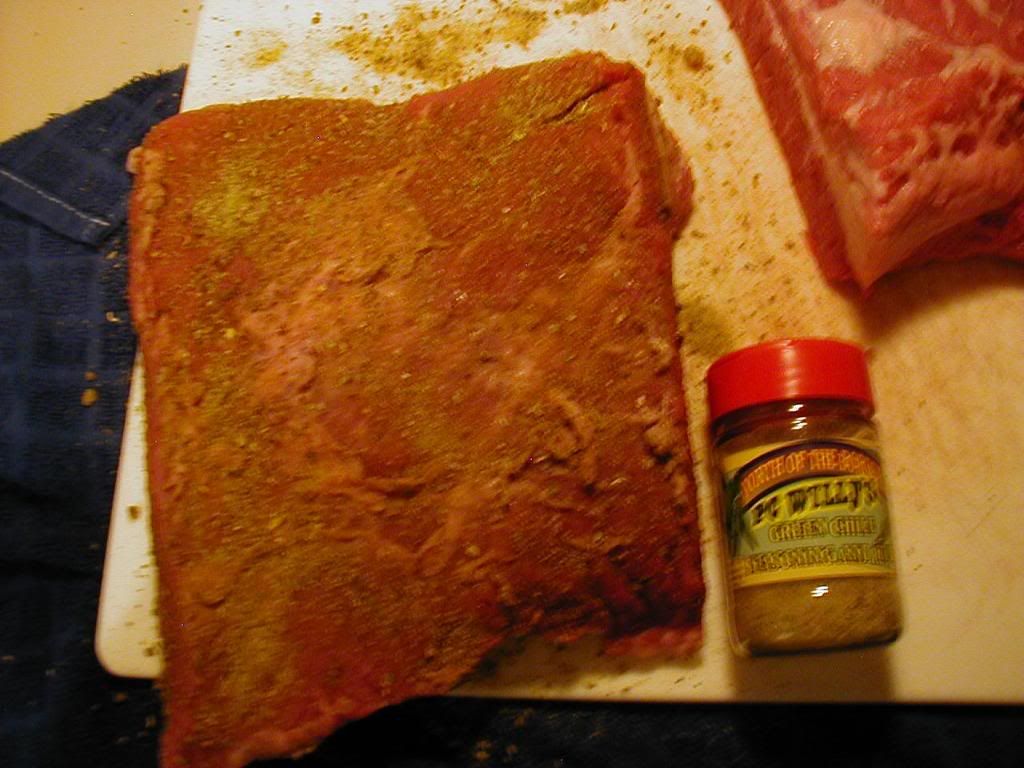 Other half rubbed with Kirkland Sweet Mesquite Seasoning: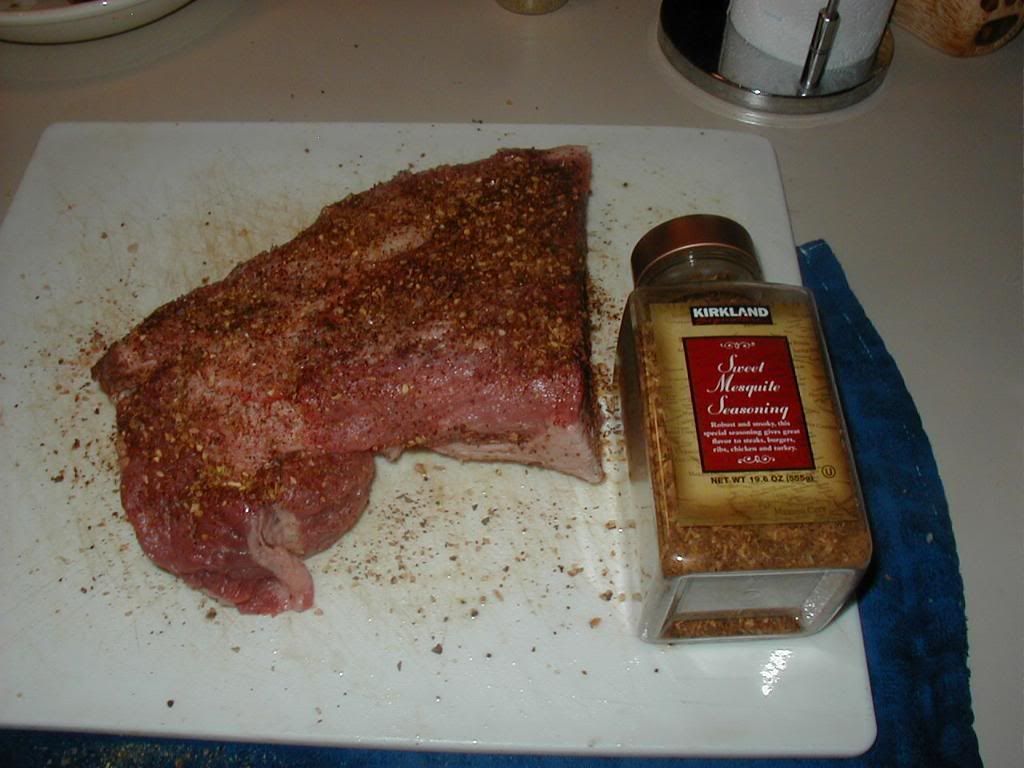 Wrapped up overnight: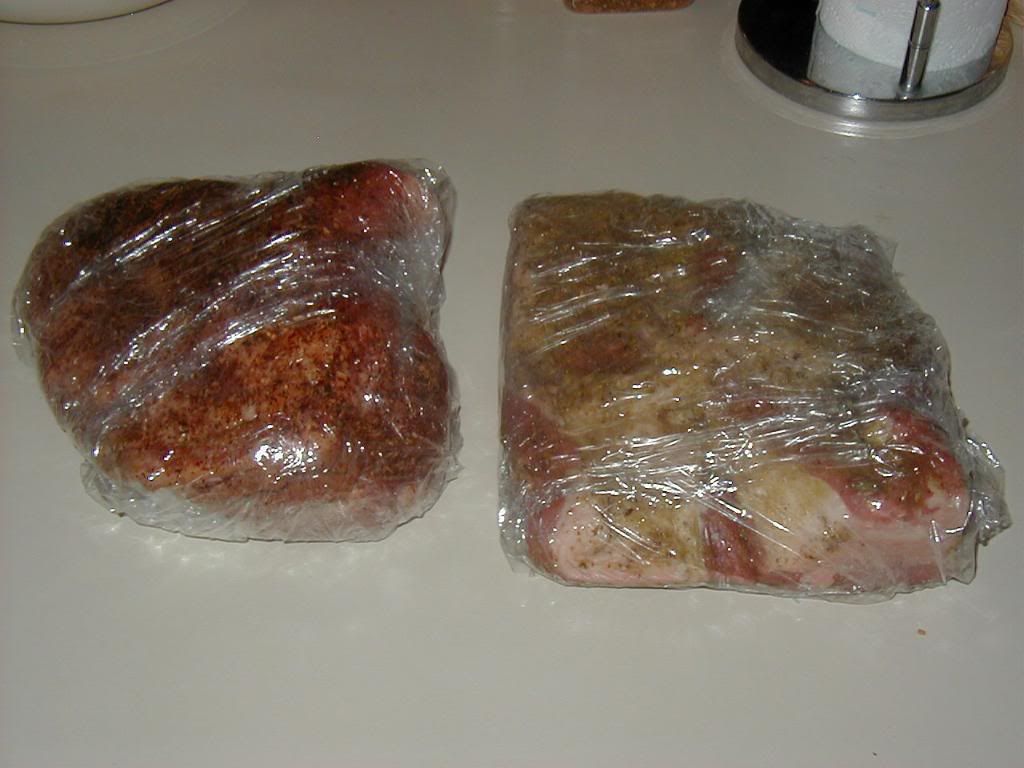 Two pork racks, one rubbed with Mesa Rosa Chipotle, the other with Corky's:
Ready to head into the smoker: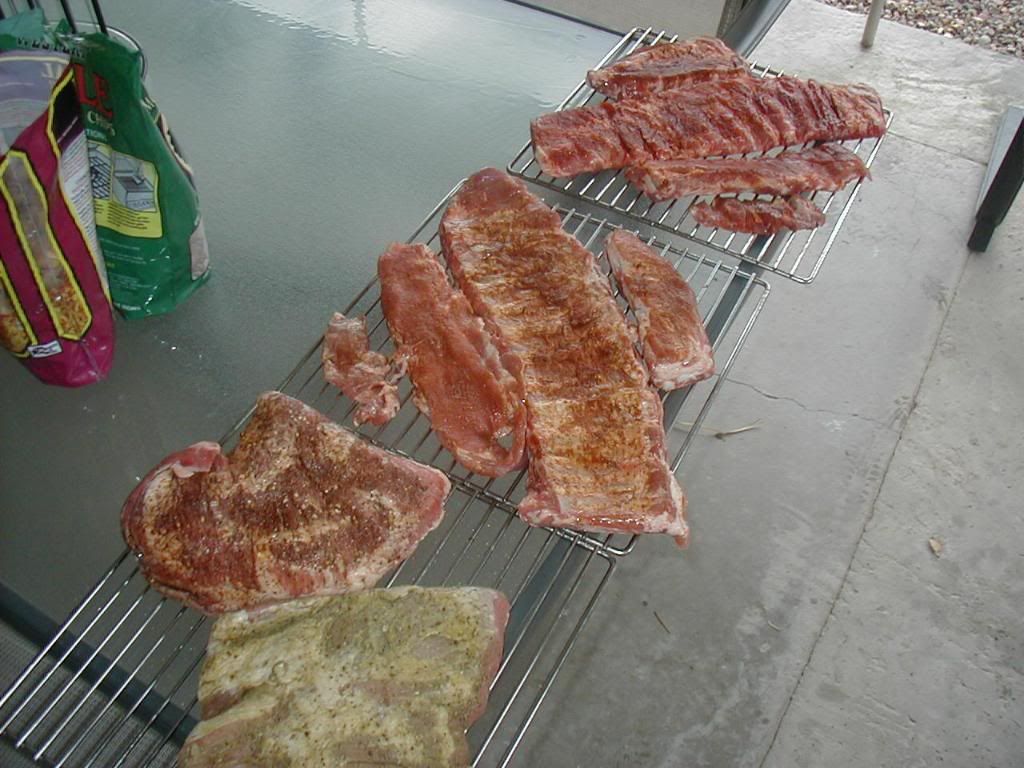 Ribs heading into foil with a bit of pineapple juice:
Brisket done: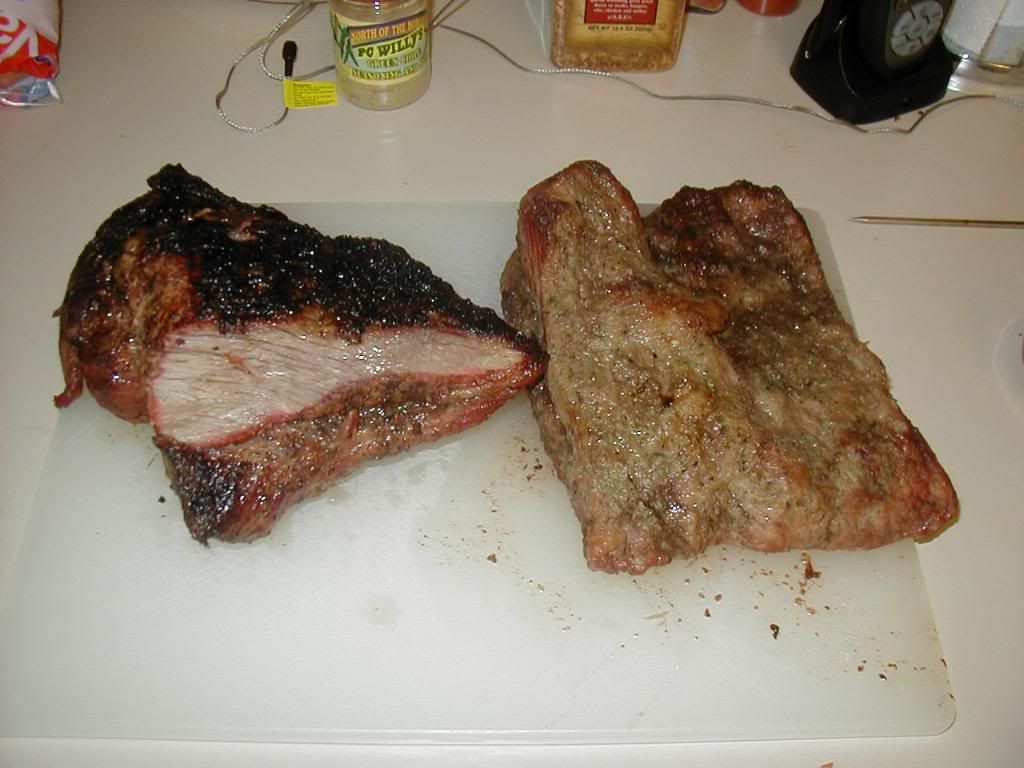 Another shot: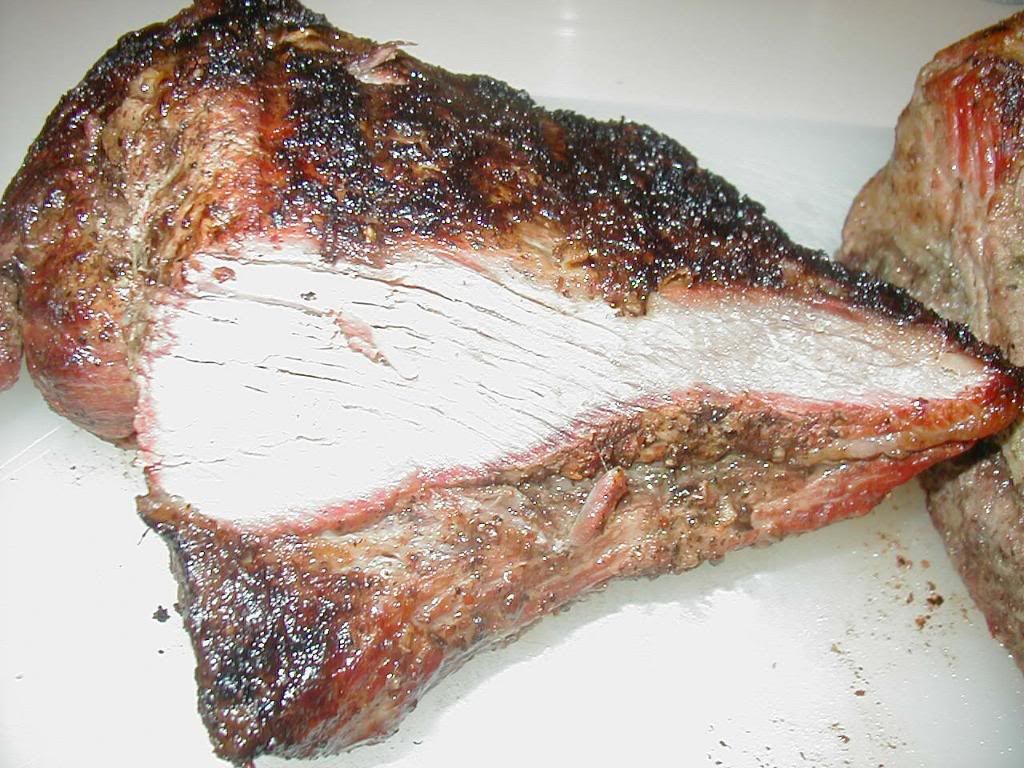 and ribs:
Things went a little faster than I expected this time around. The briskets finished at about 5 hours, and the ribs were done in about 5.5 hours. I plan on reheating everything tomorrow while I do a batch of ABTs and possibly some beans. The sweet mesquite rub ended up scortching a bit (you can see it in one of the pictures), I guess it has some sugar in it. Oh well.
What does everyone think? Did I do alright for my first time? Suggestions?
smokenmirrors