At 0300 the alarm startled me up. Got the smoker out, setup, turned on looked at the internal temp and smiled, that's AZ: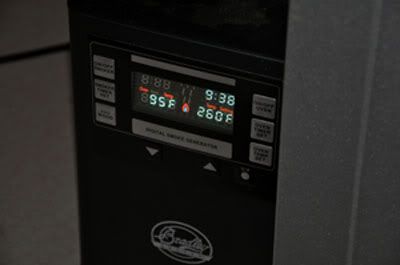 I adjusted the brightness to try to make it easier for yall to read. Yup, 0300 and it's 95 in the smoker.
Got the smoker heating up and went inside to pull out today's smoke: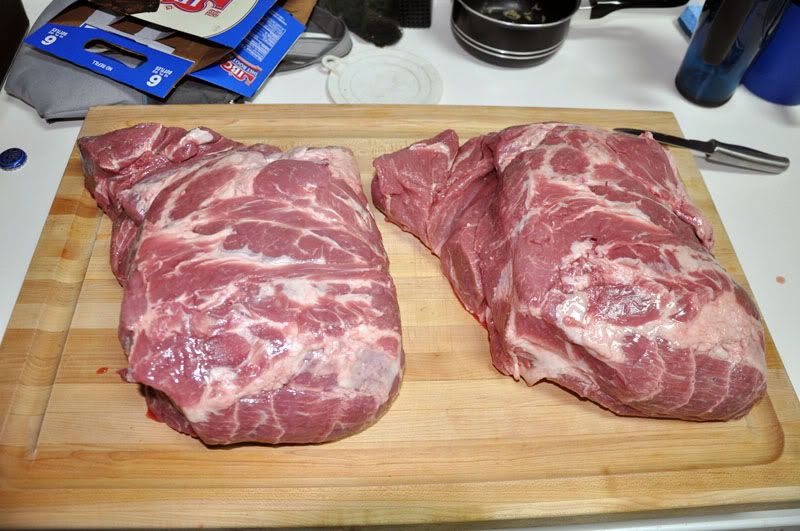 We're have a party tomorrow so I'm going to pull these two. Made up a rub with Kosher salt, garlic powder, onion powder, and black pepper, don't ask how much cause I just added some of this and some of that
0320 - Smokers at 220, so time to turn on the smoke. The shoulders are saying "Put me in coach".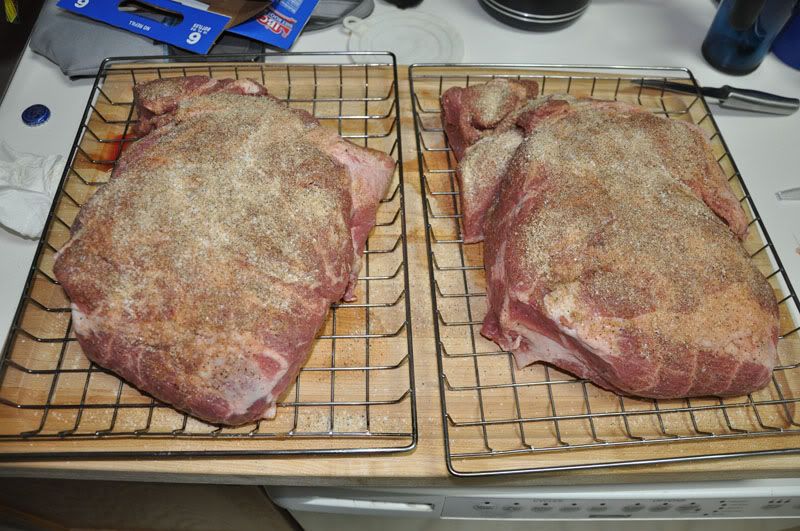 0345 - Smokers up to temp, meat is in. Therm is ready to go. I'll keep yall updated through the smoke.