I am taking pulled pork up to Mason City for the 4th. So decided to do the smoke today. Kind of nice to not have to get up real early. I also got a load of apple, hickory, and maple last night. So, as you'll see I had it all goin' on today. Little smokin', little chain saw work, some splittin'. I rubbed last night, started the burn barrel at 6:20 this morning and meat on at 7:30.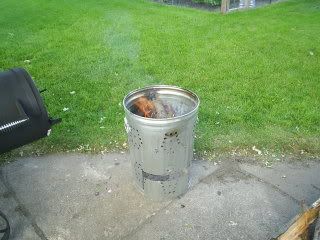 Bernie up and running.
Meat on!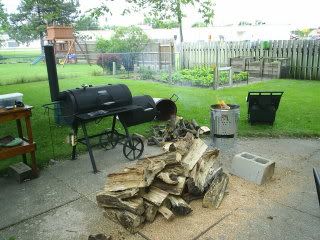 Uh, maybe relax while you smoke.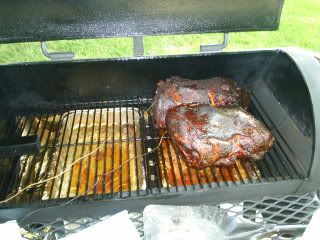 Comin' along.
Well, I am thirteen hours into this and still can't foil. Oh well, that's how it goes. I knew this could be a late one. The burn barrel while a fantastic idea is tough to manage. I need to work out something for ash. I put a grate of large expanded metal in the bottom but it was too large. Embers went right through. I burned a lot of wood. I shut the barrel down and for the rest of the smoke am staging small splits in next to my basket (in the firebox), kind of preheating them. Gots to have plenty of TBS. Well I'll add pictures when all is done.
dmack