Here's my first attempt at a pizza fattie. First, the ingredient spread. This pick always worries me, because I feel locked in.
The JD Italian rolled out in a ziplock.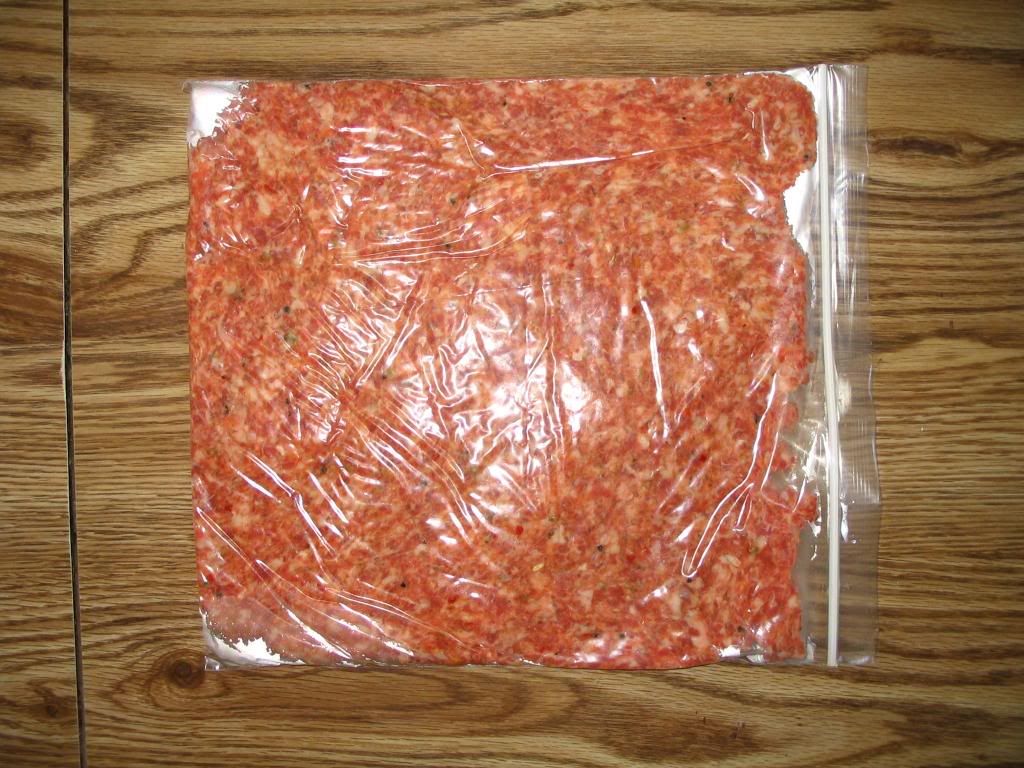 The mozzarella cheese.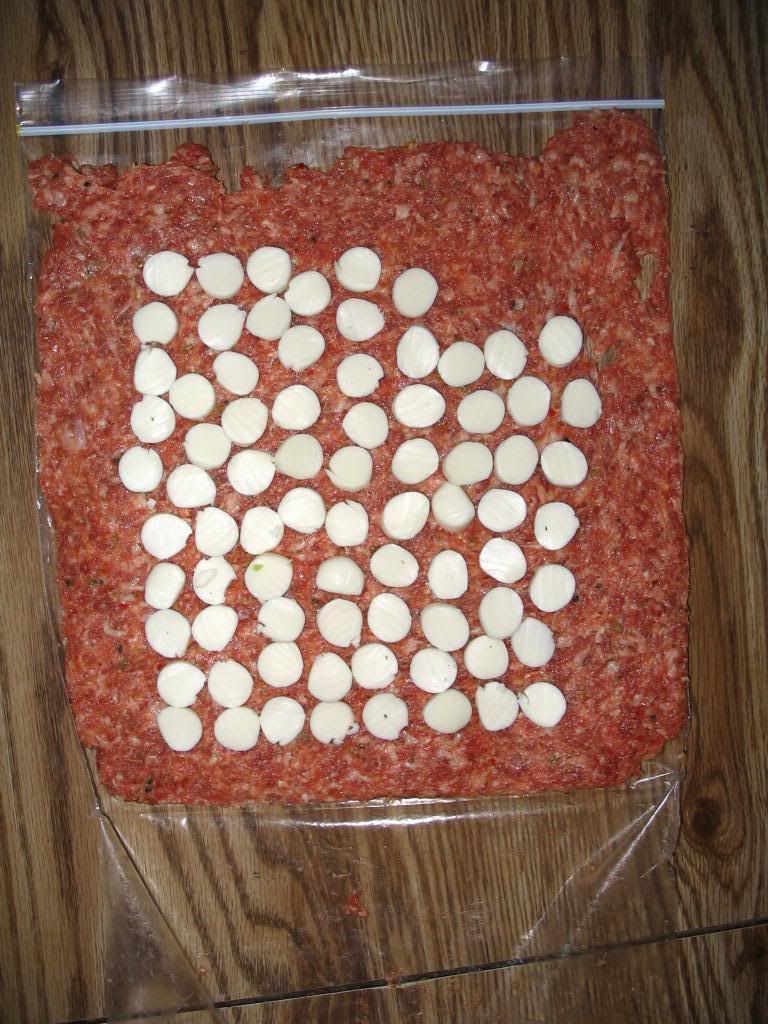 Pizza sauce, pepperoni, and diced onions added. Oops! The pepperoni isn't in this pic, but trust me--I used too much!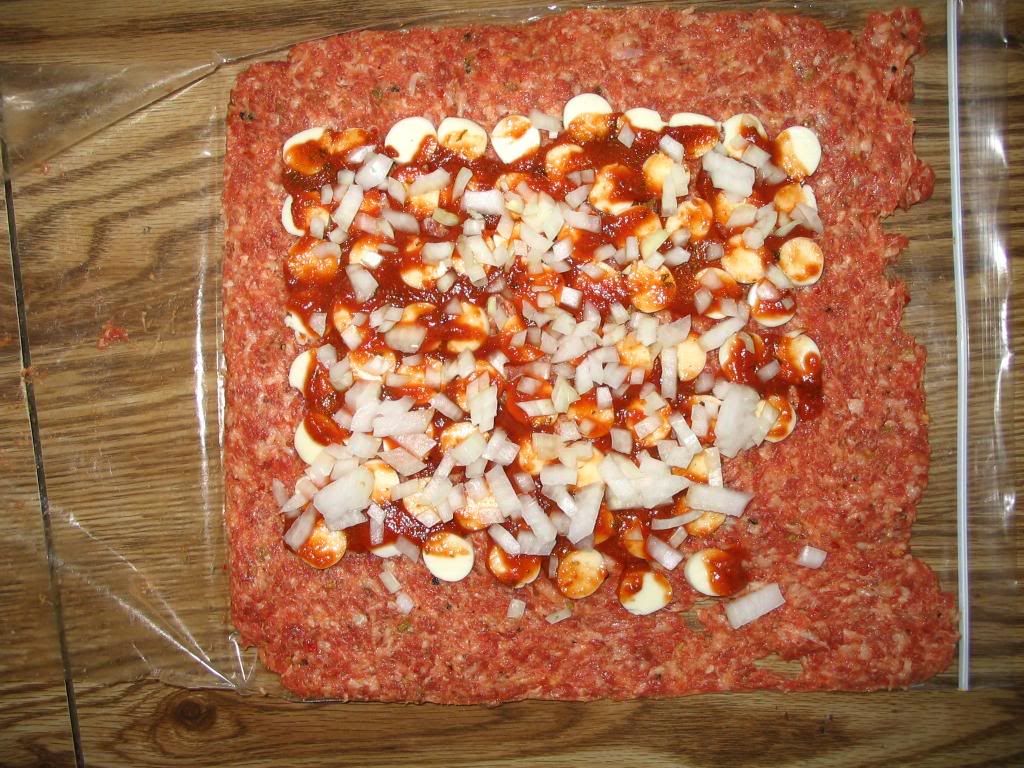 With the summer trowdown coming up, I thought I would show a step by step bacon weave. I started with seven strips laid out horizontally on saran wrap. Seven strips are as wide as one strip is long, and it's the right size weave to cover a fattie based on a 1# chub.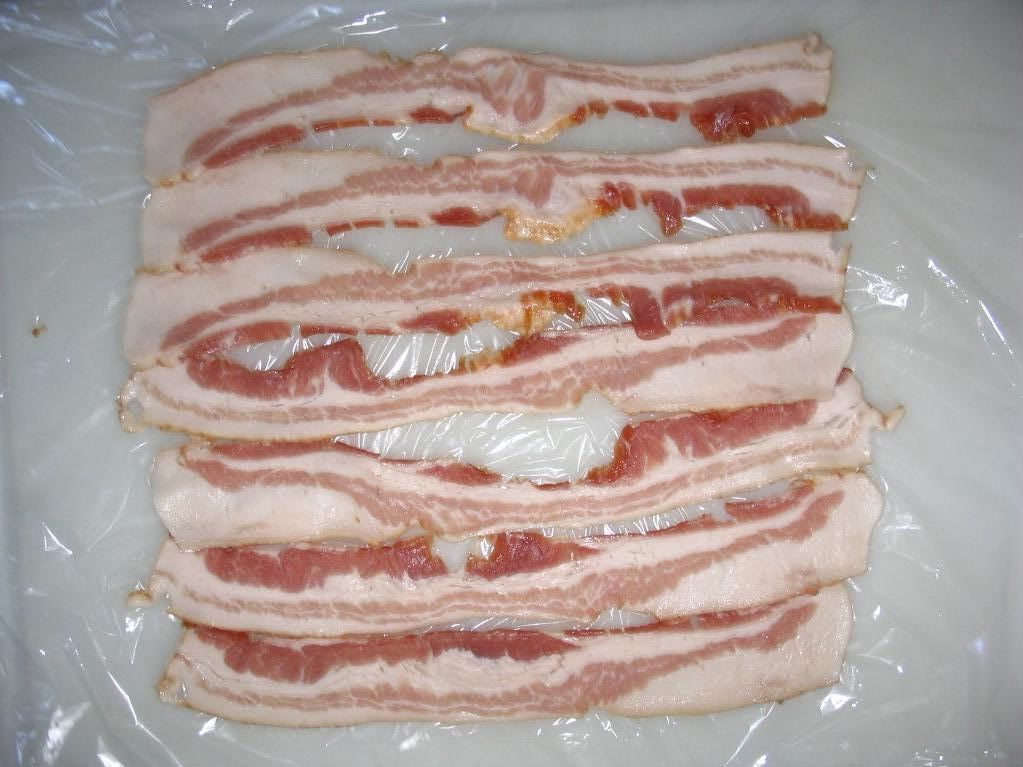 I pealed the ends of every other slice back, and laid the first verical slice over the remaining horizontals.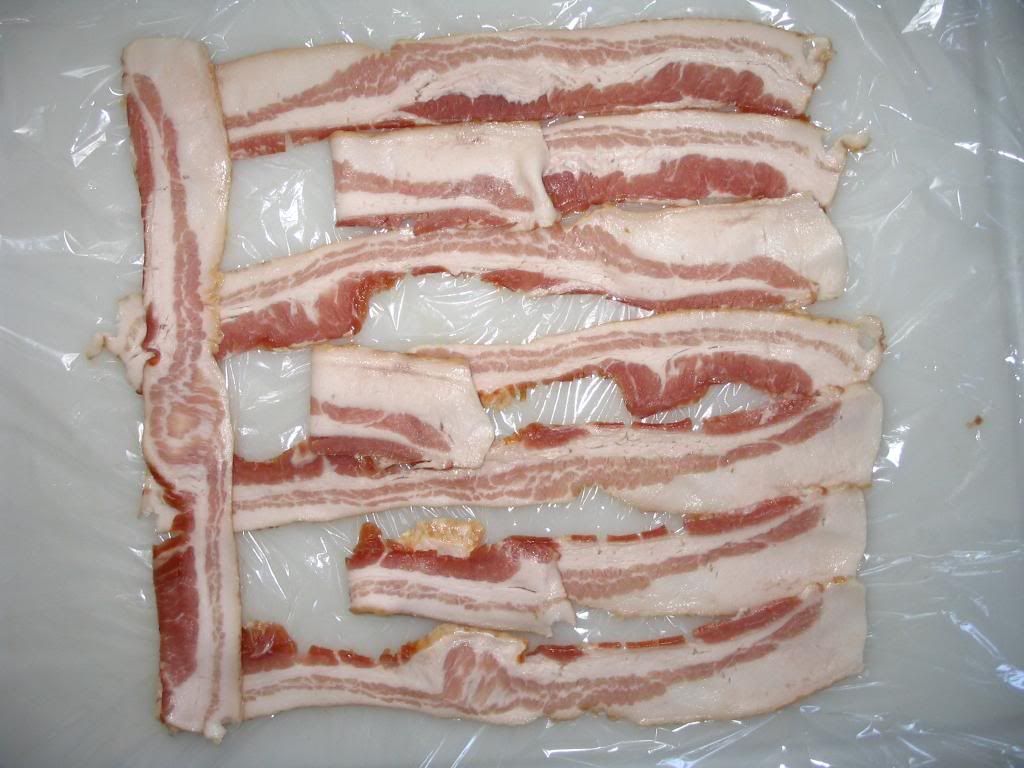 I replaced the strands that had been pealed back, folded the other horizontal strips back over my first vertical, and laid down my second vertical slice.
Repeat for the third vertical slice,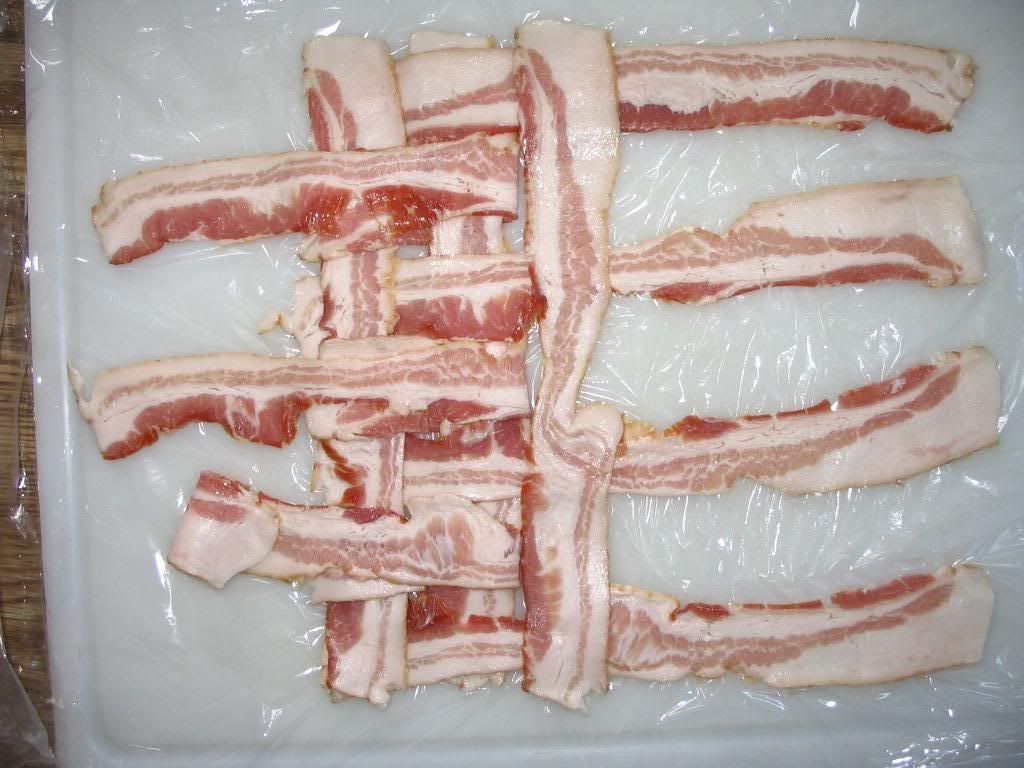 and so on until the weave is complete.
I rolled the fattie up in the bacon weave using the saran wrap, tucked the ends of the 'tootsie roll' under, and put it in the freezer to firm up.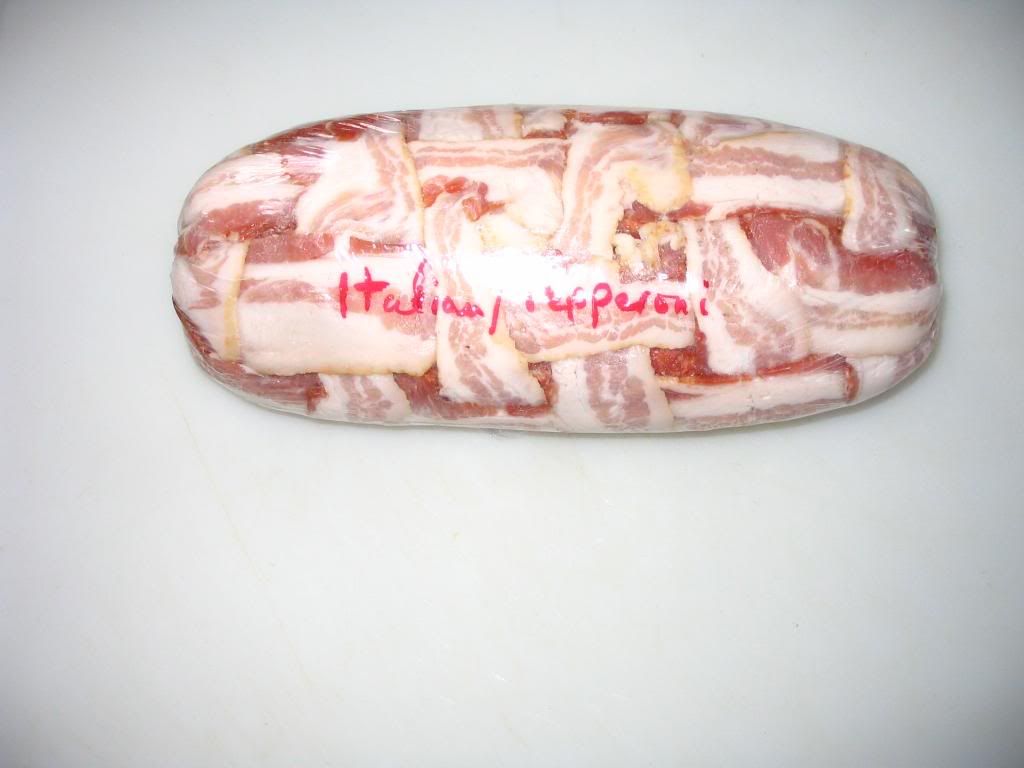 Sorry, no pics while on the smoke, but here it is coming off (176*). I ended up with a Denver omelet in a bag fattie too (green pepper, cheddar, onion, eggs), but didn't get any pics of the prep on that one. The pizza fattie is on the bottom.
And sliced for the plate.
It tasted good, but the bacon was chewier than I like, and I way underestimated how much fat would render out of the pepperoni. My usual 'drip pan' of a piece of aluminum foil pressed into the bottom oven grate of my fridge smoker to make a bunch of depressions between the wires just didn't cut it this time. No blowout, but the little depressions filled up, excess grease ran off the edges, and got all over my smokewood pan, burner, and the floor of the fridge. I've got some cleanup to do before my next smoke!