I did a bunch of chicken this weekend. A whole bird, beer can style, and some thighs that I'll be saving for future devouring.
Anyway, I brined the whole chicken in the beer brine that had been posted a couple weeks back by HerkySprings...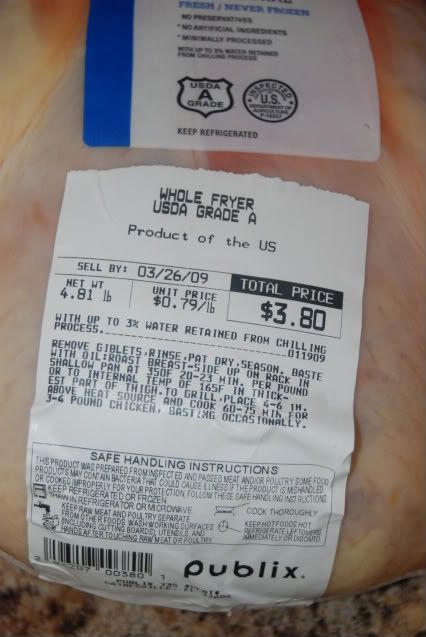 Here is the brine, I put the chick and brine in a ziplock for about 24 hours...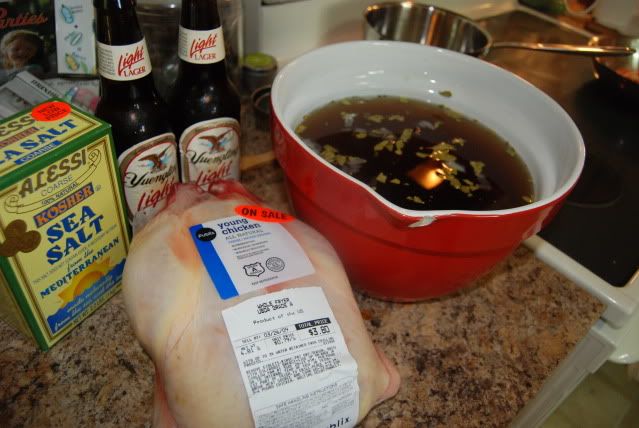 Also brined 3 of the six thighs for comparison purposes, but didn't take any pics of them.
Out of the brine, I injected the bird with the following garlic infusion: 1/2 cup water, 1 tbsp. salt, 2 cloves of garlic pureed until near liquid, 1 1/2 tsp. Crystal hot sauce and the juice from one whole lemon.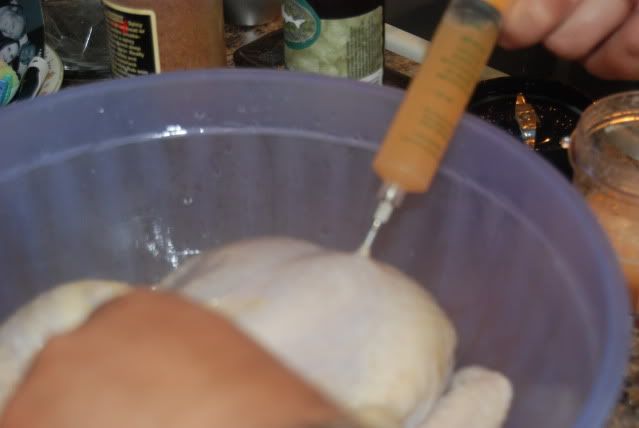 I then set the bird on a can of beer and was getting ready to rub it down. Well, Mrs. Meatball, who is not a plastic surgeon or a comedian by trade, decided that this bird was too flat-chested, so we decided to augment its breasts with two lemon halves. I really think she just wanted to do it because she knows I put these pics on the website...LOL...Actually, I will always do this with my chickens from now on - it made a huge difference and the breast came out so juicy and tasty!!
Rubbed her down with some cajun type rub and into the smoker with the thighs...I set it directly into a pan that had some apple juice and half a lemon in it, so I could get the thighs on a rack above...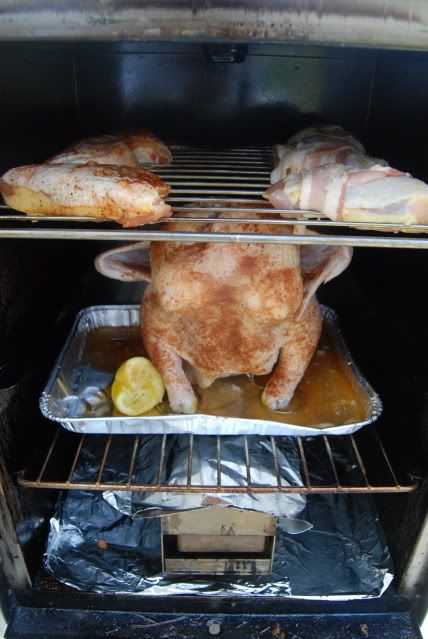 Later added a sweet onion that came out great with a slightly cooked piece of bacon, some montreal steak seasoning and butter...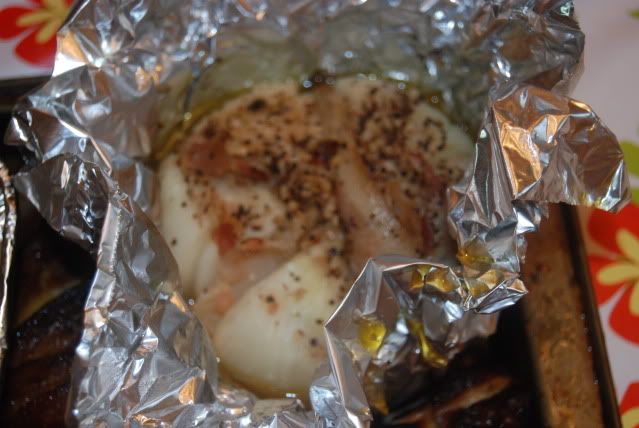 Finished chick...
Dinner time...
Thanks for peeking at the surgical wonder...