"Ron, I usually get sooo mad when you make a post... You always seem to find the best of deals on meat... Why can't I ever find great deals like this?"
This was posted by BigTrain on my last leg of Lamb post.
That's funny. In a word I am very frugal and will not pay full price if I can help it. Plus I made friends with a butcher / manager and that helps.
Back to the pastrami. I got this right after St. Patricks day. I bought 7 of them, and this the last one.
I am also getting a new slicer tomorrow and needed something to slice, that will be another post and review.
Beautiful view tonight, a little blurry, and it only lasts a few minutes.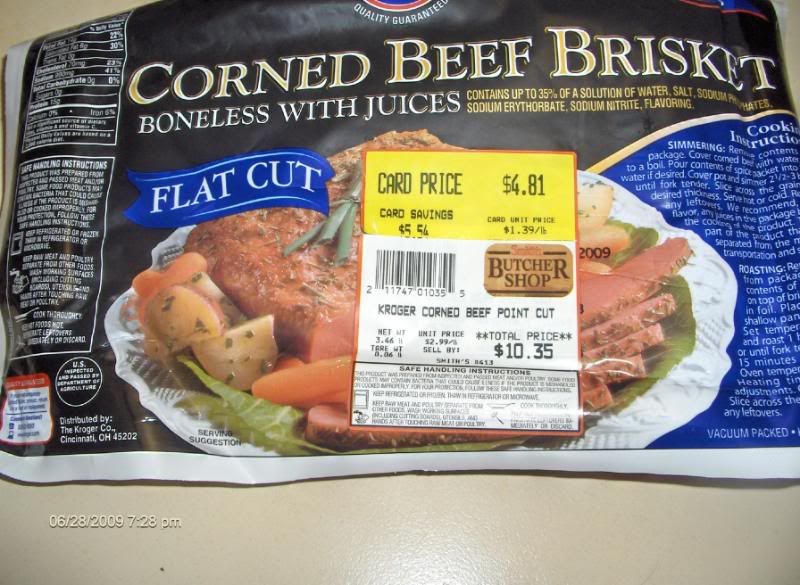 The last one, a good score.
I used the bag of seasonings that came with it and the Weber's black pepper marinade.
In the smoker it went. Using cherry, mesquite and hickory at 225'.
More to come.