Did another beer can chicken. Used my regular brine but used pomegranate/cherry juice instead of about 1/4 of the water and used about 2 cups of cherries in the brine.
The bird in the brine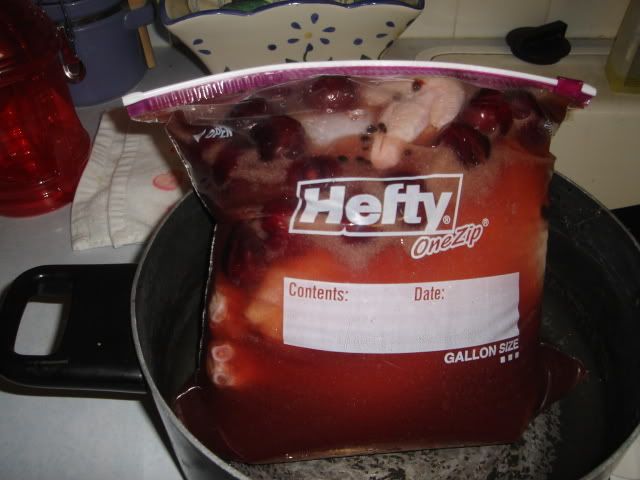 Brined overnight. Pulled out and rinsed. You can see where the bird was up against the bag and where the cherries were up against the skin
Hit the bird with some rub. What better beer to use for a cherry/pomegranate brine than Cherry Wheat.
Bird is all done. After about an hour I sprayed it with some of the pomegranate/cherry juice and moved it to the lower rack in the UDS. Sprayed it a couple more times before it was done.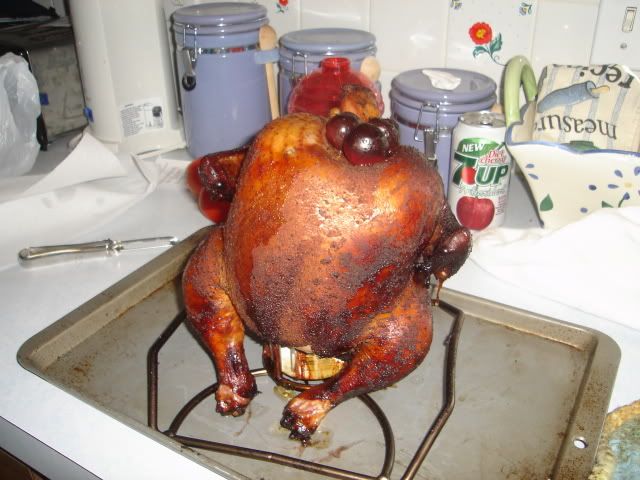 Definately moist and juicy. I would use this brine again.