Smoked some more babybacks on the drum. My wife says these might be the best ones yet. I am not sure about that but they were pretty good.
3 racks rubbed and ready.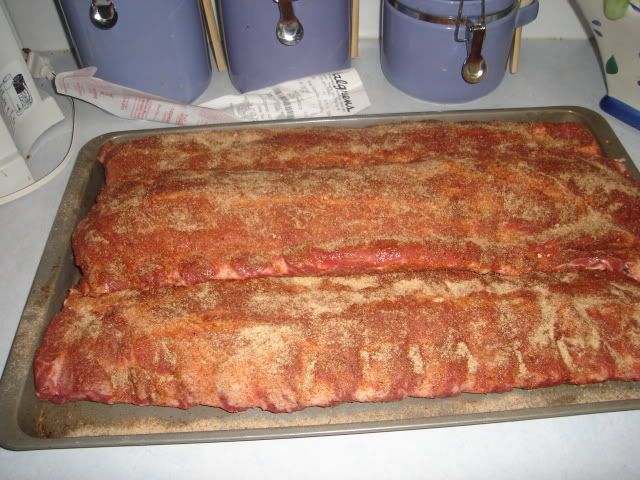 Burned RO and Pecan chunks. Did a modified 2-2-1. It was probably more like 2-1.5-.75 but I wasn't keeping that close of track. This pic is just after unwrapping from the foil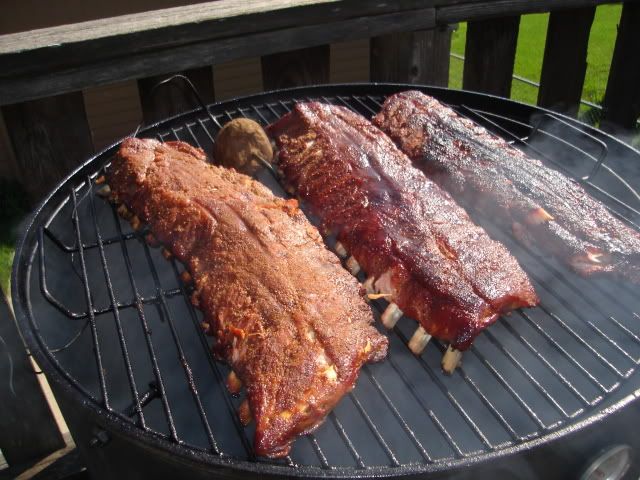 All done. Pretty decent pullback from the bone. Very juicy and almost too tender. I had to use 2 set of tongs to remove one of the racks because it was falling apart. Very good though.
Thanks for checking out my pics