Ok So I gave this a try, and I have to say it was interesting.
First I soaked a couple of store bought pickled briskets that had 1400 mg sodium for about, 5 hours, changed the water after 3 hours. Then I rubbed them down in some Old Bay, Pickling spices and EVOO.
Here they are the next morning.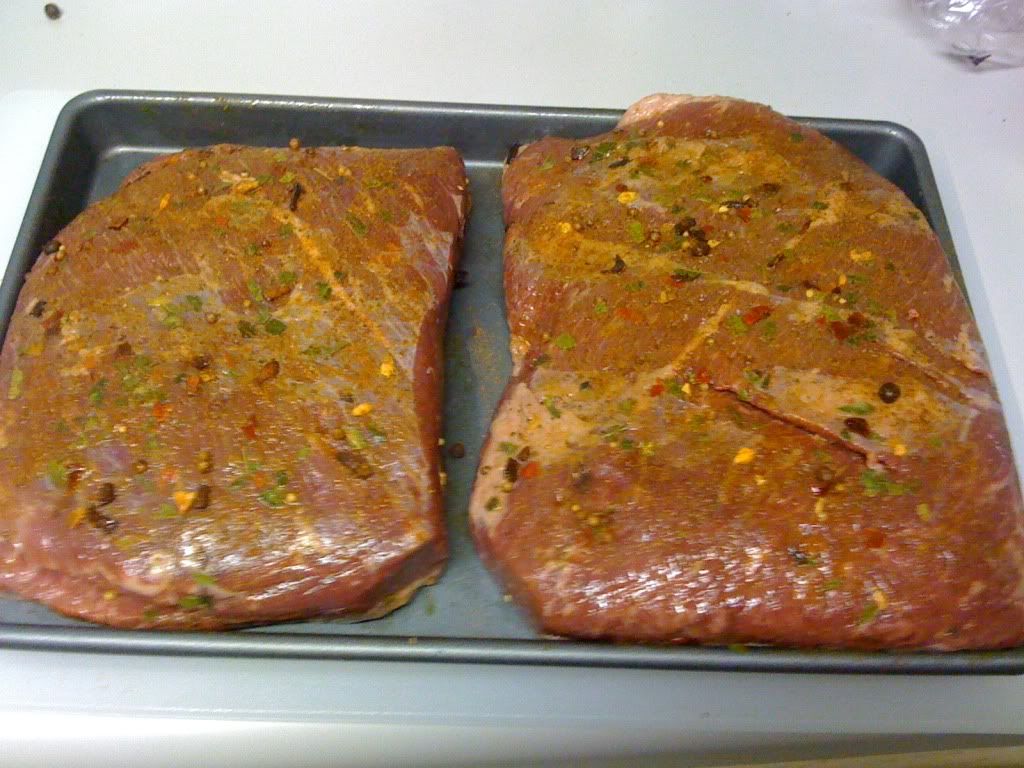 Into the smoker they went, at 240F until they hit 170F. Out of the smoker at 170, and into my "steamer" which was a large tin foil turkey pan, a meat rack from my Bradley smoker, and a tin foil top.
I think this ended up giving the finished product a funky taste, so for next time I'm going to try for a better set up. When I removed the tin foil, parts of it were touchign the meat, and had almost "melted" through. I researched this and I'm almost 80% sure you couldn't die from aluminum poinsoning in that quantity.
Out of the "Steamer" and resting.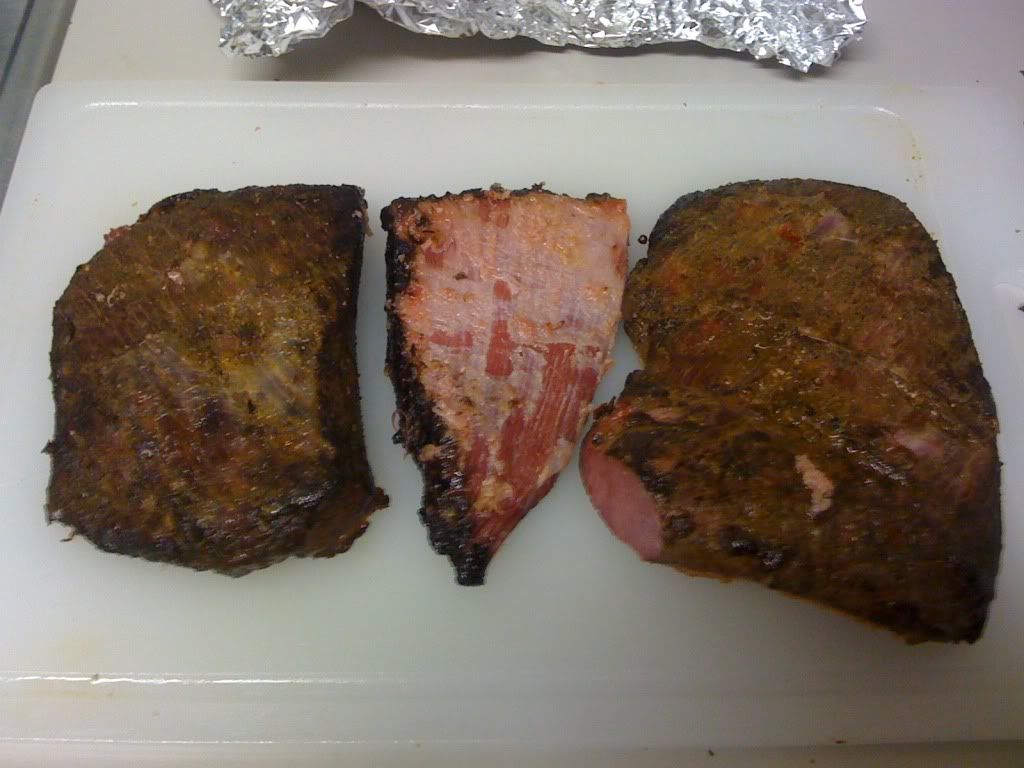 After cooling I put them in the fridge, and sliced the next morning as thin as I could, without getting to tired. As you can see I spawned another brisket ;) Actually one brisket has a piece of the tip so I separated it before slicing.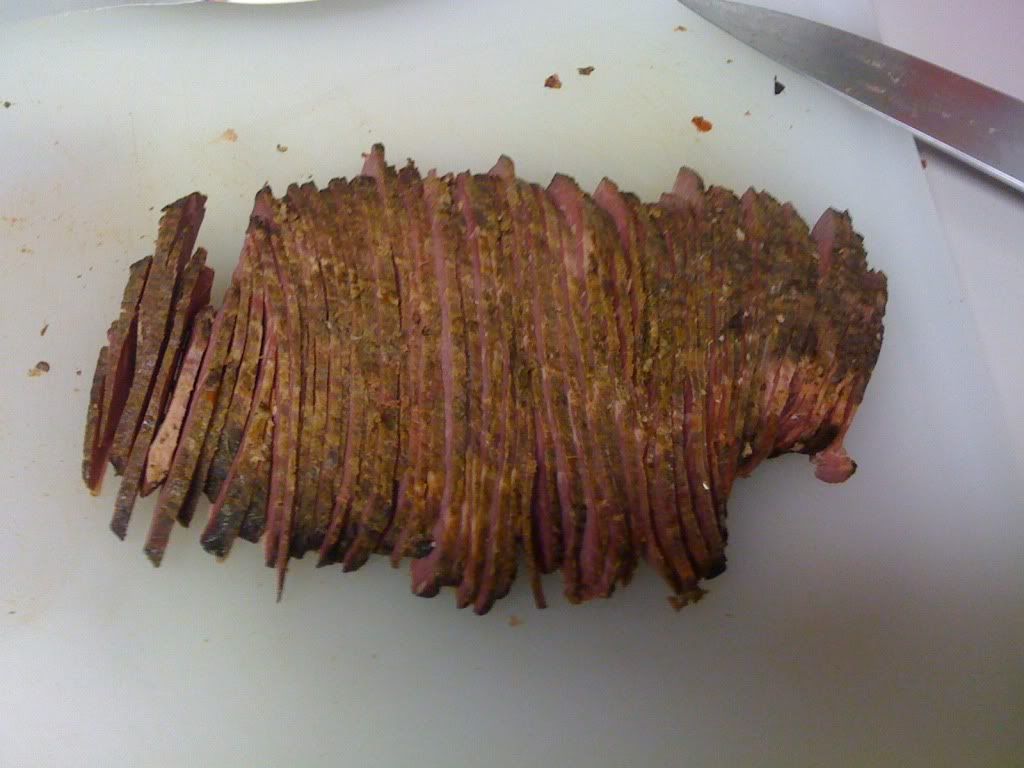 I made a "reuben" with a Cuban sandwich roll I had instead of rye. It was damn good!
Next time I think I'm going to pickle my own, using Alton Brown's pickle, and getting a good chunk of brisket. However these store bought ones worked really well, although I can only find the brisket tips in the stores now.
Thanks all!