I have seen a lot of beef rib posts lately and decided to join in. I have never smoked beefies before so I was excited to try them out! I got a little coaching (Thanks Dawn!) and set out to the market.
I just did a light rub as I really wanted the beef flavor to come out. Onto the drum they go! I used apple wood in the basket.
I installed a 1/2" bushing on the drum to run my probe through. I got the idea from another post (Thanks Tip!).
The drum dialed in at 225-230° all afternoon without touching it at all.
After four hours I opened the drum to sauce a little.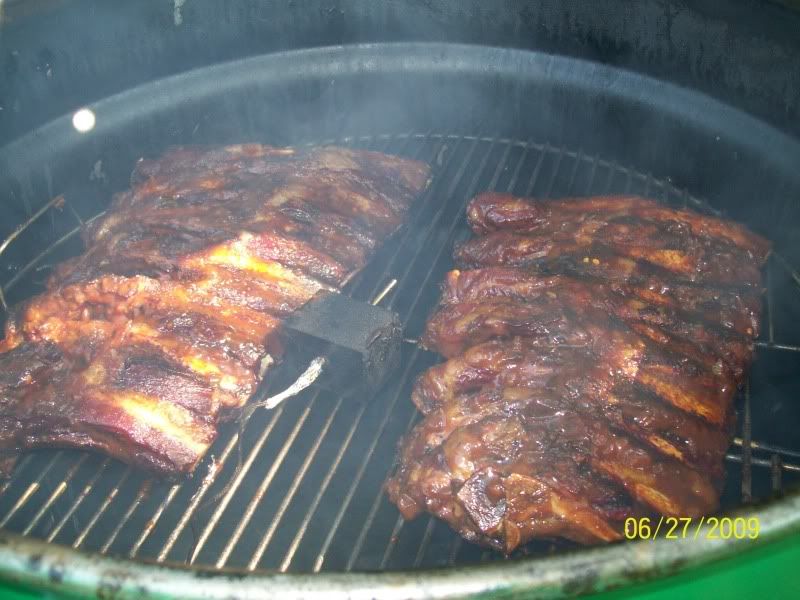 Here they are at the end of five hours and ready to come off.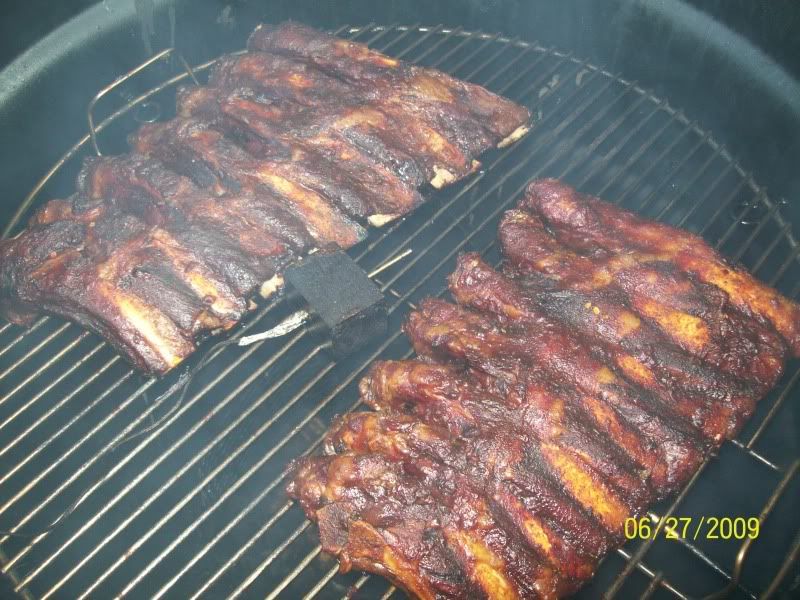 The spread.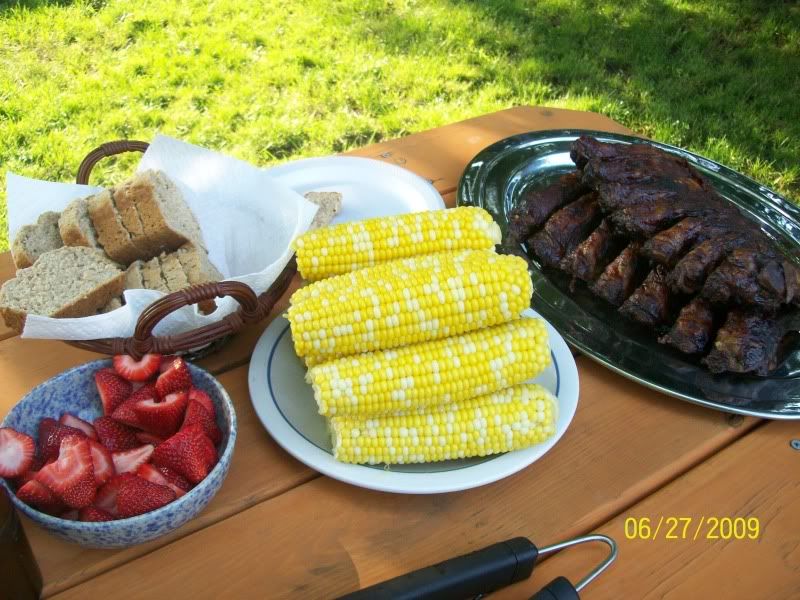 I am really glad I tried these. The meat was so sweet and good! Definitely will be doing these again!