My 1st attempt at pulled pork and I figure if I screw up 1, I can screw up 2 just as good so here we go.....
Starting with 2 pork butts (bone in) with a total weight of 22 pounds.
The rub is Traegers Sweet Rub.
The wood is Maple.
Temperature 225
Rubbed and ready for the smoker.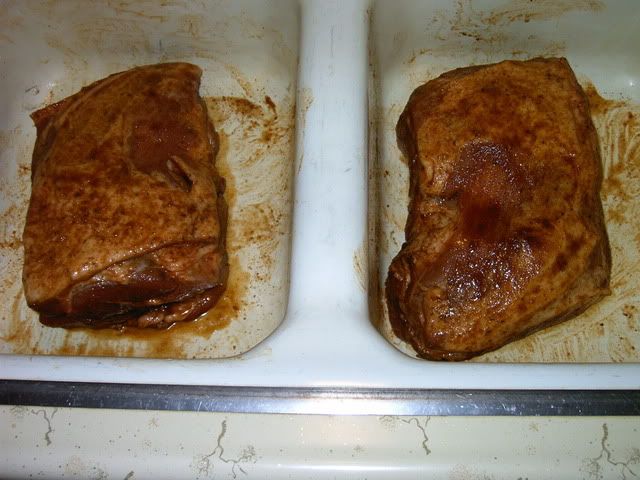 In the smoker and letting the thin blue smoke roll...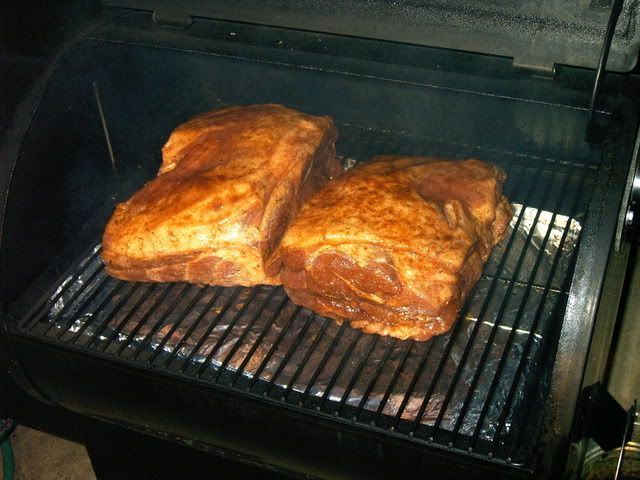 I will add here as I progres. Right now it's 3:15 am and time for some sleep.
Got to sleep at 5:30 am and woke up at 8:30 and it's a good thing, besides having to work the butts are ready to wrap in foil. 1 is 170 and the other is at 165.
It looks lonely!!!! That's cause I almost forgot to take pics, the other one is wrapped.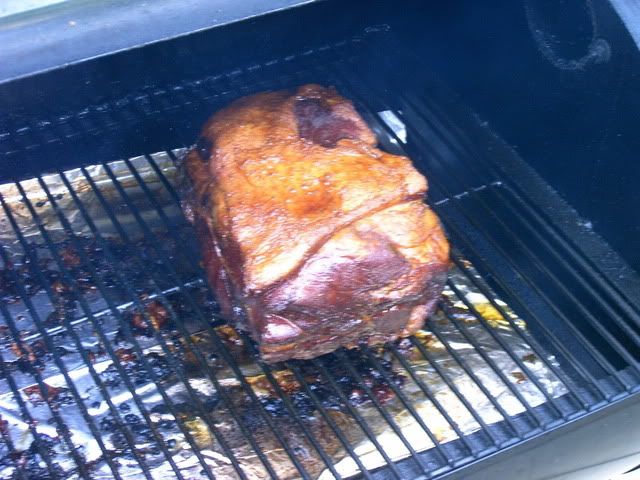 Ok, both butts (I like the sound of that word...LMBO) are wrapped and probed.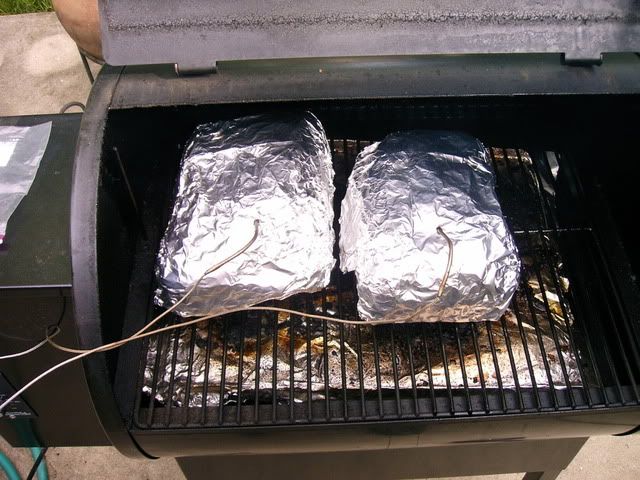 And the smoke is rollin again.....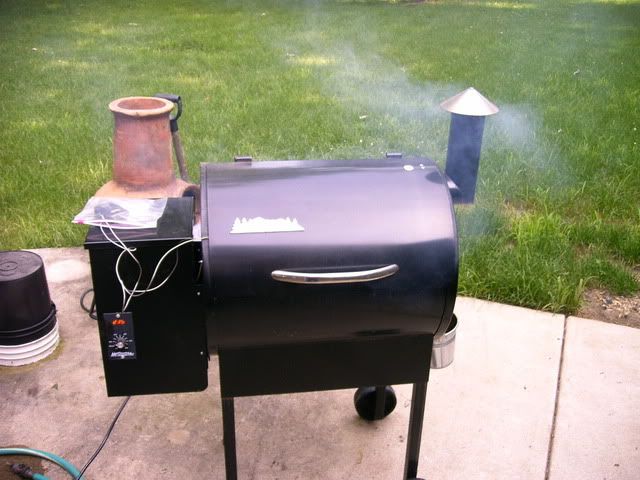 Be back with finished pics later...
Sorry for the large pics, photo bucket is messin with me.....