made some a these at the iowa gathering, thought they went over pretty well as there wasnt much left over. i didnt really have a recipie but sorta threw it together on site and was hoping for the best. they turned out well and definatly be doing these again. it takes a while to smoke these till tender though so allow ample time. i had these coolered part time to keep warm and threw back in smoker to rewarm and get the cheese nice and bubbly again.
thinly sliced taters, this is one a those 13x9 or so foil pans, heaped.
chopped a large onion, one can each of cream of mushroom and cream of celery soup, added about 1/3 can water to each can and shook to get the remaining soup from the cans, a bunch of chopped perfried bacon-not overly cooked, and CBP. mix the taters,onions, and the soups up a little bit. add the bacon a CBP to the top and to the smoker.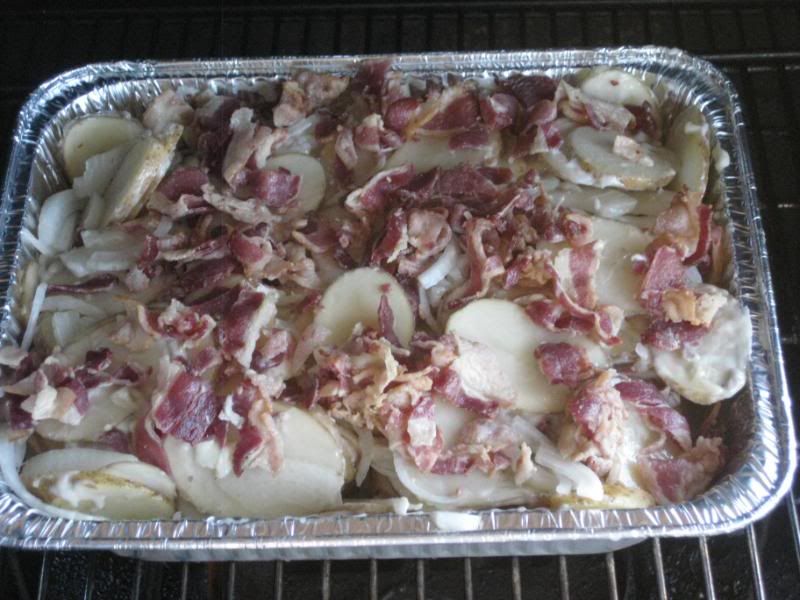 i put the taters under the kraut fatties i was smoking to catch some of the pork juices.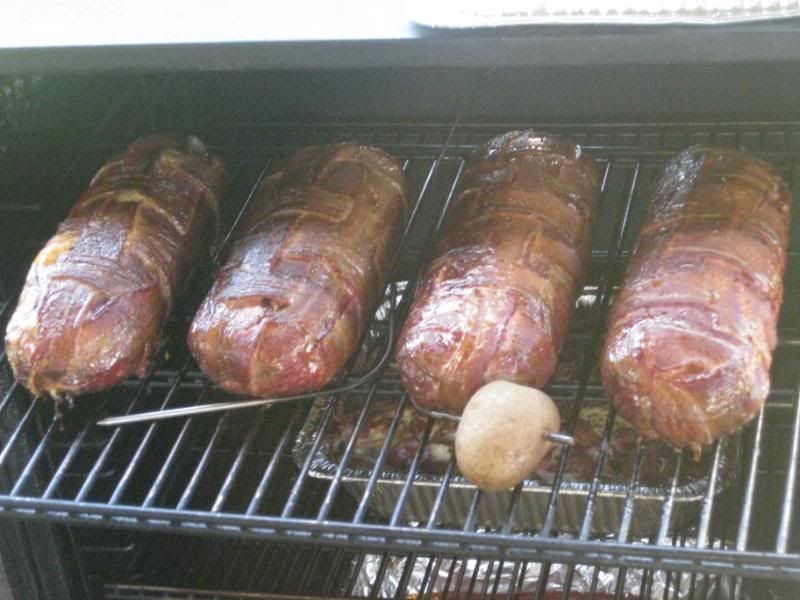 when taters tender, and i did mix them up a couple times, they are ready for the cheese.
i added the cheese. cheddar i used this time but i personally will use mozzerella next time. but i added a bunch, had to be about 3/4 inch thick of shredded. i guess i missed this pic but here it is all finished and ry to serve.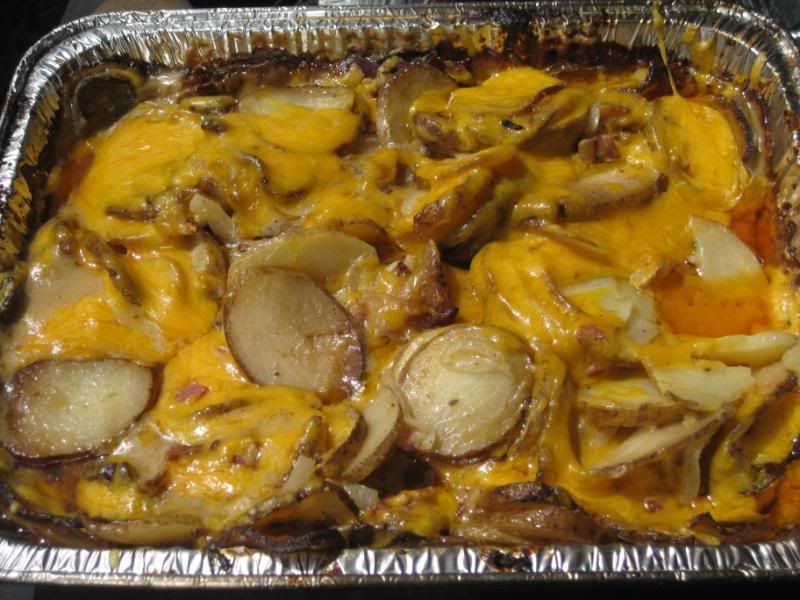 thks for cking my pics!!!