Boneless legs of lamb, so calm down guys.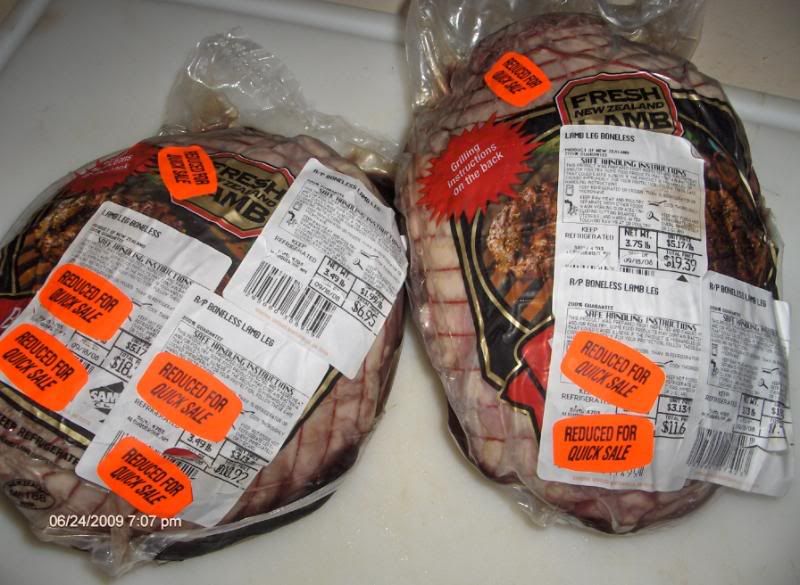 These were an old score at 1.99 a pound. They were about 3 1/2 pounds each.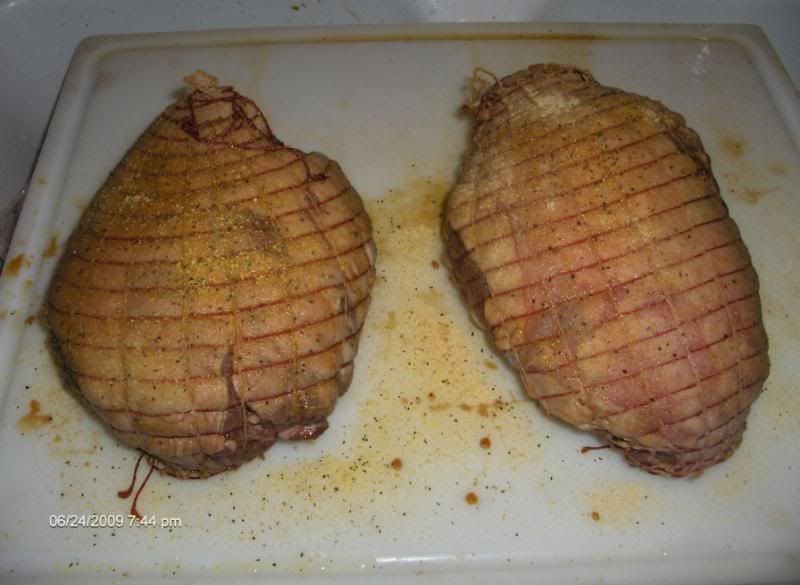 Stuffed with garlic and coated with Yoshidas marinade, and more garlc, and lemon pepper.
I have one sold for 8.00 a pound cooked weight, Good deal for her and me. I figure the second one is free for me.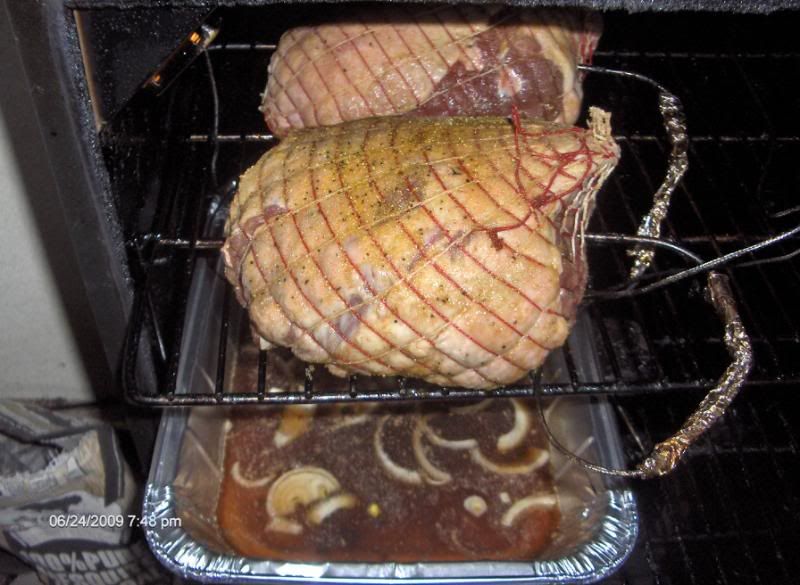 In the smoker with my 3 cups aujus and some thinly sliced onions.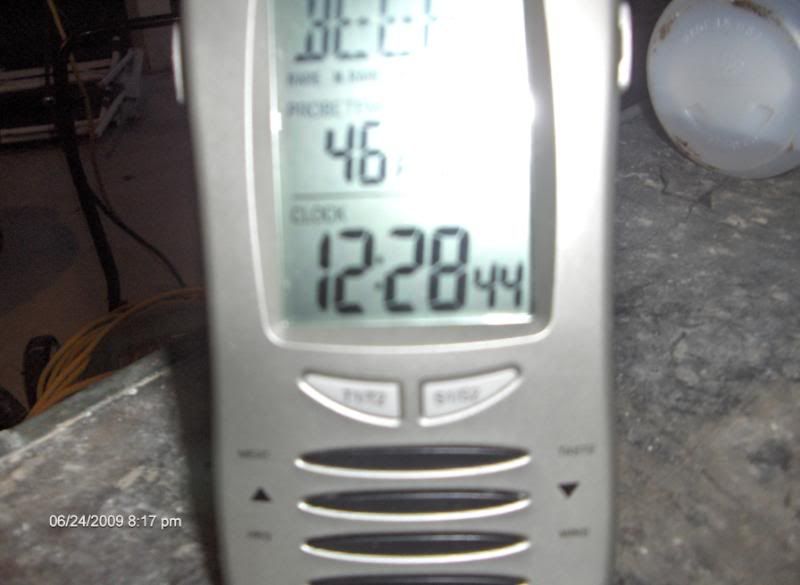 I like my Maverick E-7 since I can alternate between both pieces of meat automatically.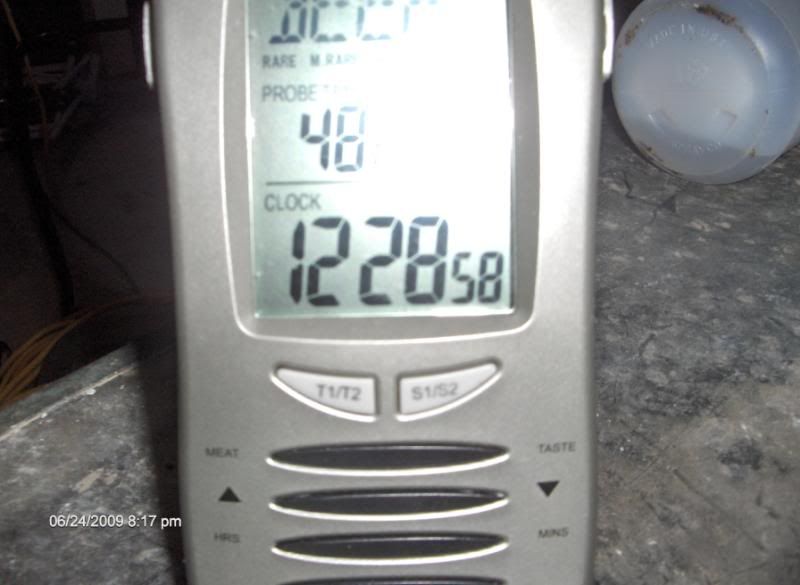 2 degrees apart after about 1/2 hour in the smoker.