Here's one of my favorite ways to use up the zucchini from the garden.
I remove the seeds with a spoon, then season the halves with kosher salt and cracked black pepper.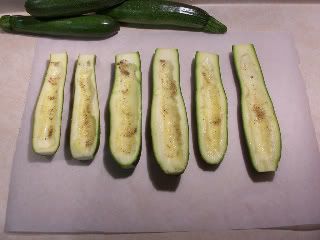 I made a stuffing of HOT pork sausage, minced onions and seasoned bread crumbs...
Into the drum with some ribeyes...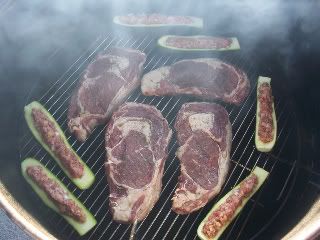 I smoked for 1 hour and 10 minutes at 225 with some hickory..
Topped the zucchini with parmesan..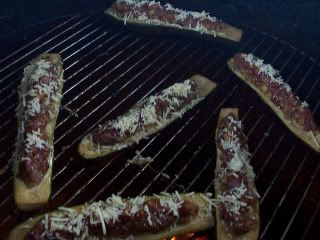 Gave the steaks a quick sear....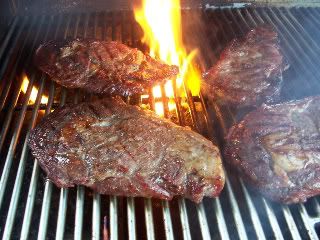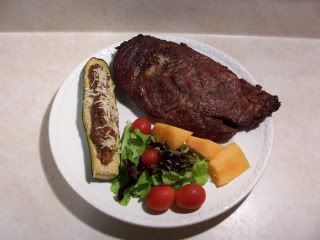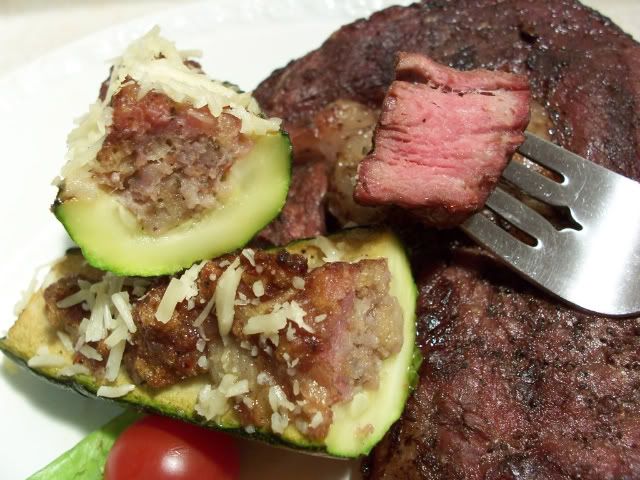 It was pretty tasty!
Thanks for checking out my Zucchini!