I made a couple of chucks last weekend and I saved some of the meat to use in a fattie. The meat was diced chuck seasoned in a brown gravy / italian dressing / ranch dressing powder rub.
First the onion was caramelized using butter, and some reserved BBQ pork fat from some pork butts weeks ago (gave a nice orange color and BBQ flavour.) I also de-glazed the pan with some apple cidar to get a wicked, sweet / tangy onion taste. Also garlic.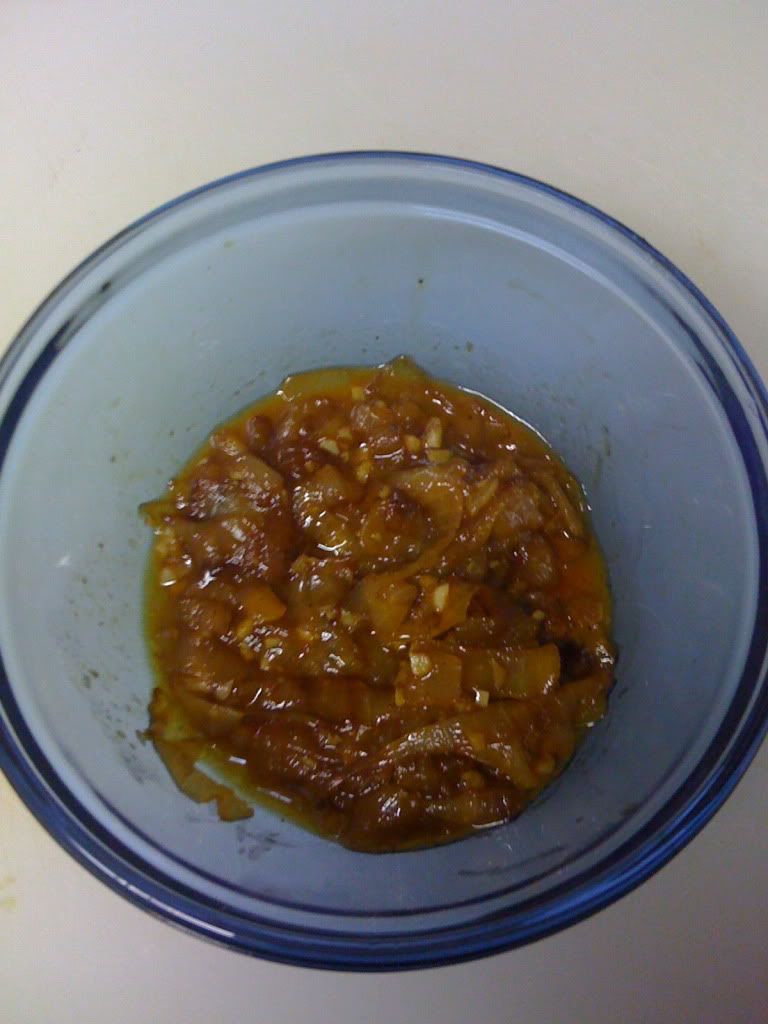 This rolled so big, that a 5X5 bacon weave turned into a bacon "diper"
Slices: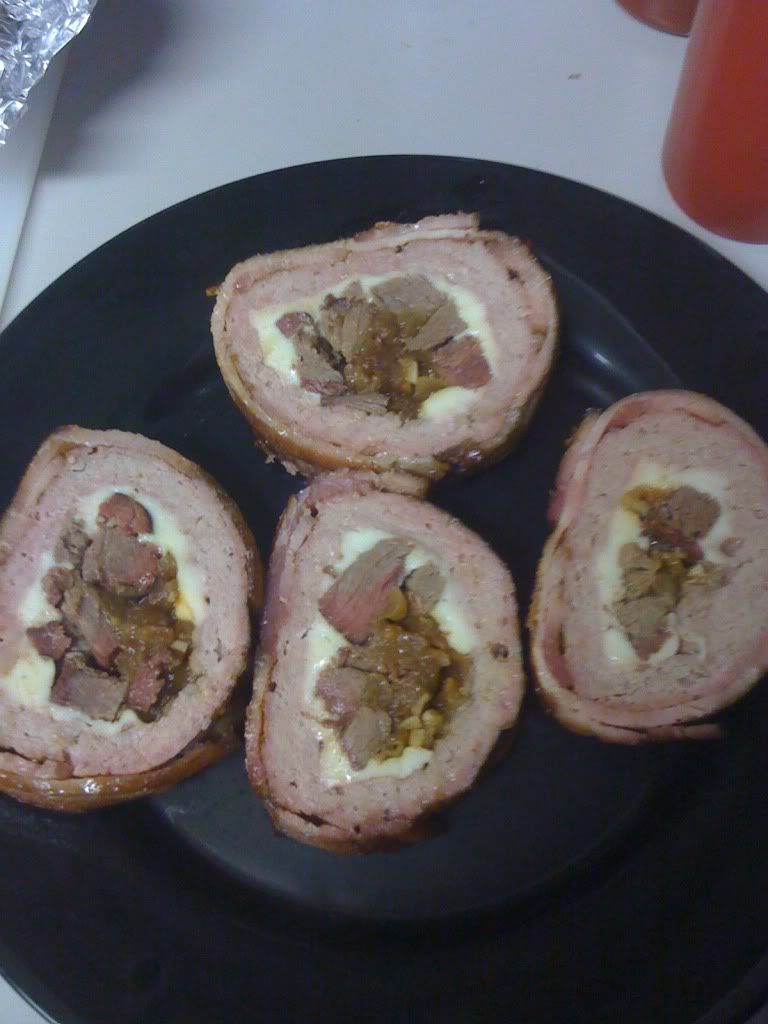 Tasted good. The mozza was smoked and frozen months ago, and heated up well. Next time I'll use sausage meat instead of just ground pork.